It is officially one week until the global launch of one of 2020's most anticipated releases is playable. Cyberpunk 2077 launches on 12/9/2020 at 7:00 pm Eastern, and the gaming world is abuzz. Let's take a look at what we know about the game that will ensure launch day goes as smoothly as it can.
Launch Details
Below is a graphic that highlights launch times and dates around the world. With a speculated preload date of 12/8/20 looking likely, players can start playing at the times listed.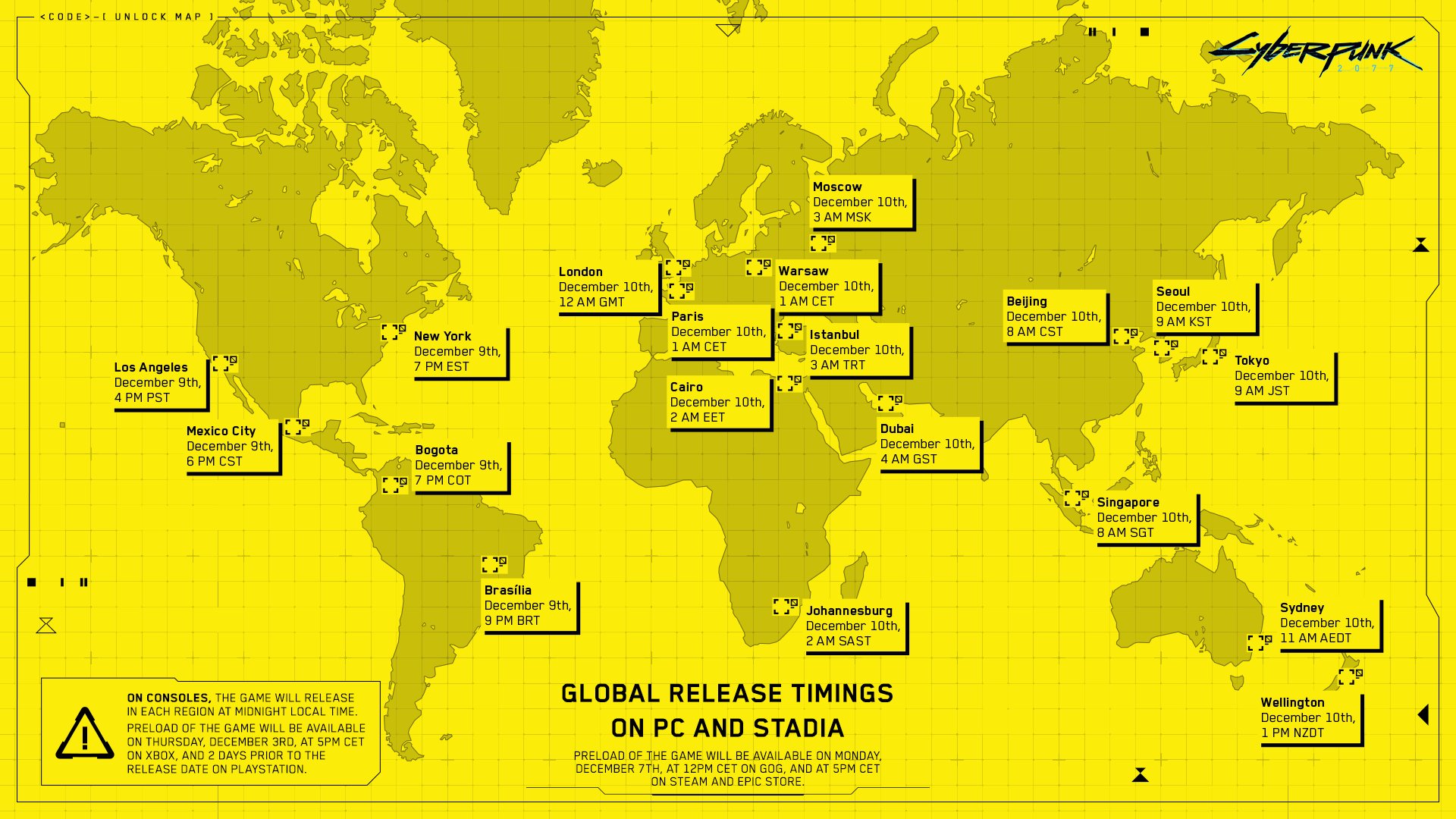 The game will be launching on PC, Xbox One, PS4, and Stadia. The Xbox One and PS4 versions will be upgradable to the new generation consoles, the Xbox Series S|X and the PS5, respectively at a future date.
Gameplay
MHG has put out a few articles on gameplay, but let's run through a few of the big things to remember as launch day inches closer:
V's customization is extremely unique. CD PROJEKT RED boasts that there are tons of player options during customization to give each and every V their own unique identity.

Players will be able to choose V's Life Path, an option chosen between the Nomad, Corpo, and Street Kid personas. These choices will affect how the game begins and how V interacts with the world around them.

V has a skill set that can be unlocked as new skills are learned. The life path chosen at the beginning of the game will lend bias towards different skills, however how V hones their skills is dependent on how the skill tree is unlocked and maneuvered by the player.

CD PROJEKT RED confirmed a very impressive photo mode, which is a staple in today's games.
Multiple gameplay trailers and gameplay experiences are on the Cyberpunk 2077 YouTube channel.

Johnny Silverhand is a partner-protagonist to V as their consciousnesses intertwine as the narrative progresses. Expect to play as him similar to how Witcher 3 allowed players to experience the world as Ciri.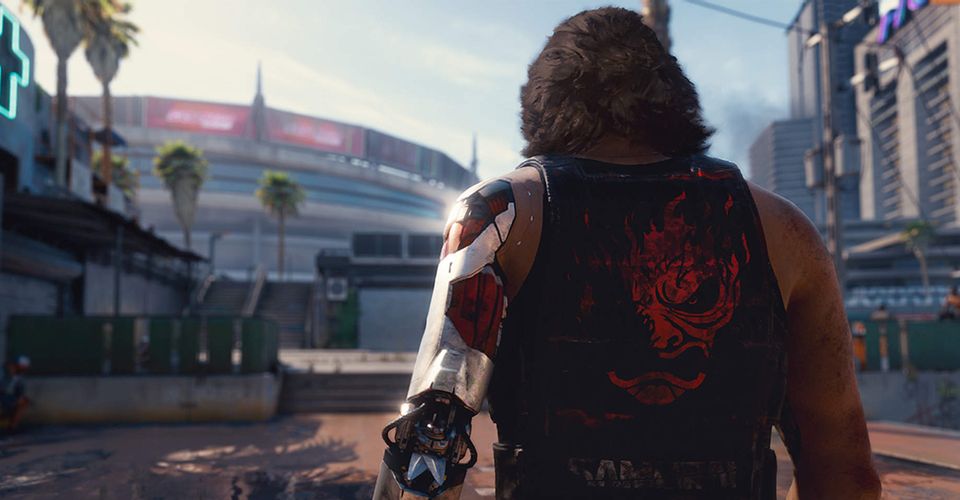 Playing Catch-Up
The best way to make sure that one is up to snuff on all things Cyberpunk 2077 is to give another watch-through of CD PROJEKT RED's Night Watch Live series. This miniseries gave a glimpse into Cyberpunk 2077 fans throughout the year. Below is the full playlist for anyone looking to refresh themselves on the information before the big day.
Go Time
With any new, gigantic launch like Cyberpunk 2077, expectations are high and the hype is mounting. Above all things, MHG hopes that those deep-diving into this anticipated title have fun and enjoy their time with this game. It is bound to be an experience unlike any other.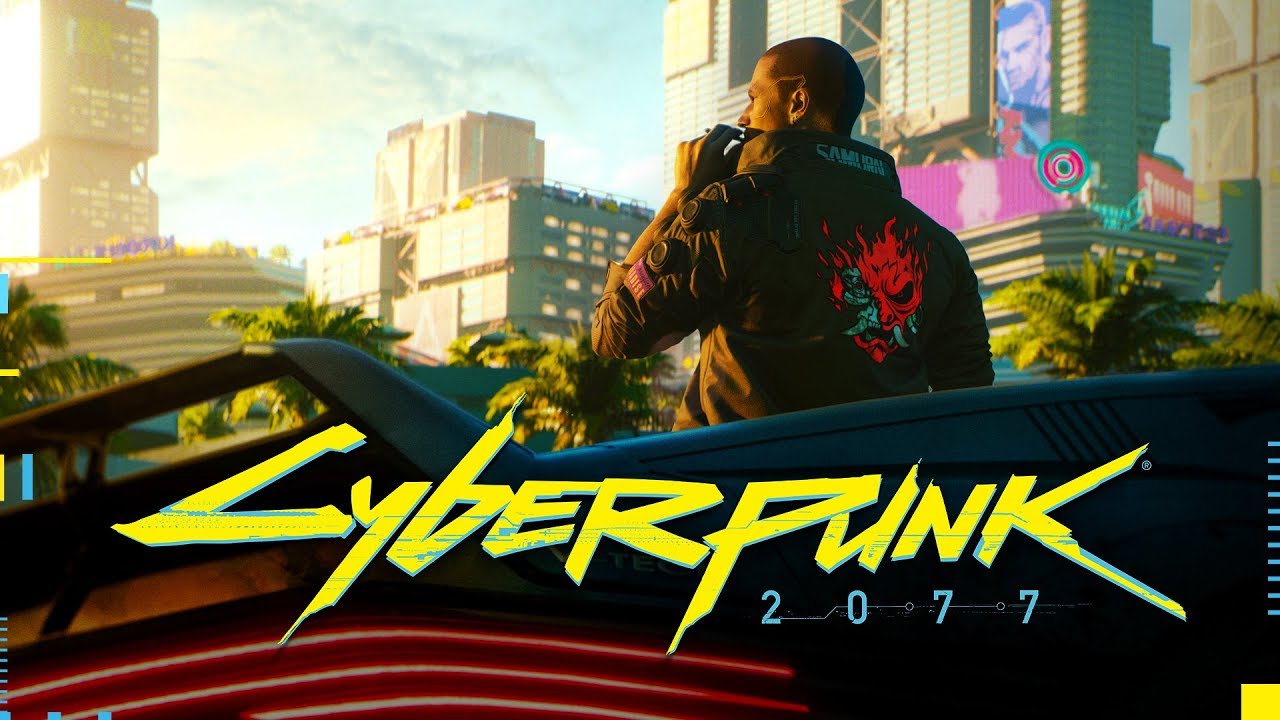 If you're playing Cyberpunk 2077, be sure to tell us how your experience is going on our forum or into our Discord server. As always, make sure to BLOW IT UP! and most importantly, Stay Rad.