Community Spotlight time featuring Comic Book Exchange from Instagram. Check out our interview as we discuss auctions, comics, and the night he shattered a slab live!
Have you ever found yourself scrolling through your Instagram feed and randomly click on a page when someone has gone "live?" Twas a random Friday night and I found myself in a Comic Book Exchange $1 Auction. Not only did I score some killer deals on some books, but I really enjoyed the atmosphere. It was almost like sitting around at a bonfire just laughing and talking about whatever came up, mostly comics though.
I had the pleasure of speaking with Comic Book Exchange and we get to learn more about the man behind the Friday Night $1 Auction!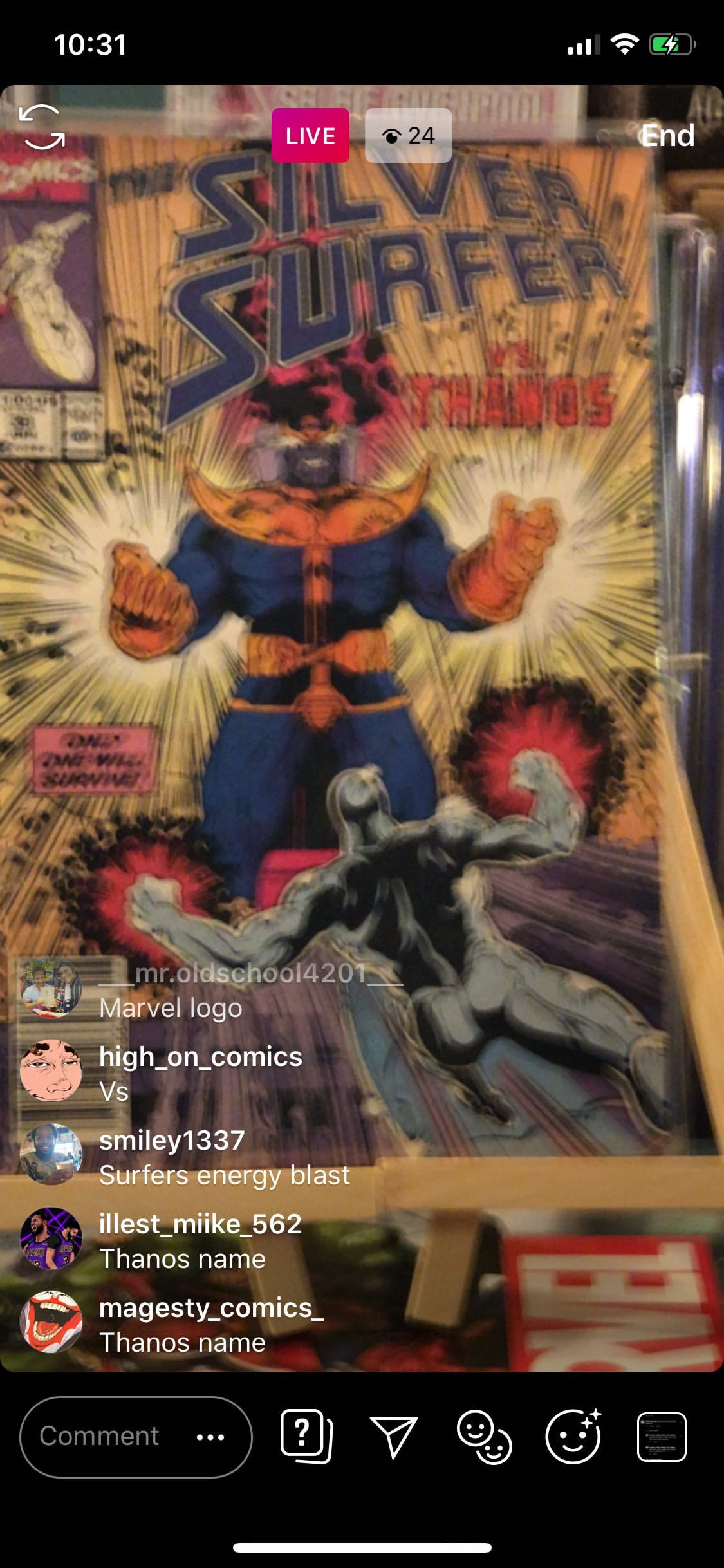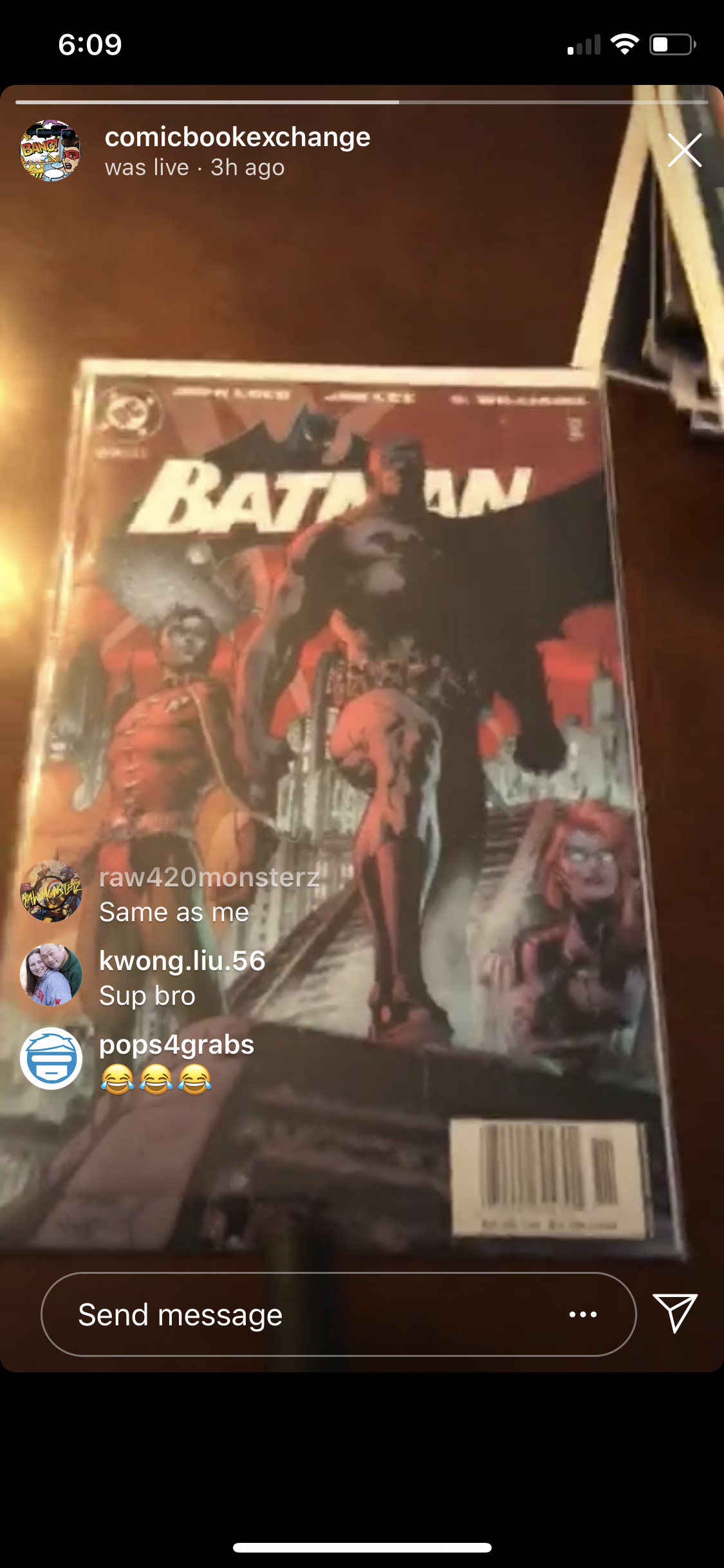 How long have you been collecting comics and what are some of your most prized books?
I have been collecting, or hording as my wife like's to say, comics and memorabilia as long as I can remember. I started with sports cards and autographs starting at the  age of 7. I was interested in Matchbox cars, anything Turtles or Power Rangers, G.I. Joe's, Pokémon, and eventually made my way into comics. My first comic I remember getting was around age 12 was Web of Spiderman #90 — and I wanted it only because it was holographic. I still have it framed to this day!
What made you decide to start doing live auctions on Instagram? How long have you been doing them?
I started doing the live auctions, because I got bored and needed a hobby. With my job I already had extensive knowledge of how to brand, research, source inventory, process payments and package. I spend my days talking to people in person and on the phone, and even on occasion given a few public talks.  I knew I would be a natural at it. It didn't hurt that I wanted to make friends that loved these characters as much as I do. To answer your question, I have been doing them for a little over a year. 
What's your craziest or funniest auction story?
Funniest auction. Well, I always like to poke fun at myself for making mistakes. I got a little overzealous one night while closing one of the bids, and proceeded to watch one of my slabs tumble about 5 feet to the floor.  Most folks would have been pretty upset—But, we picked up the pieces, had a few laughs at my expense, and moved on. When you have a great group of folks together after midnight you're bound to have a fun time. 
What's the biggest bid and book you've sold in an auction?
I don't tend to auction off those record setting books. That isn't my niche—I prefer books that are under $100 raw.  But, slab's have sold for over $450.
On the flip side, what's the book you took the biggest loss on and how bad was it?
I don't really pay attention. With the volume it takes to host a 4 to 5 hour auction it is not realistic to keep track. I have sold certain books that come to mind for $1 that had a market value over $20. It happens – but in business you call those loss leaders.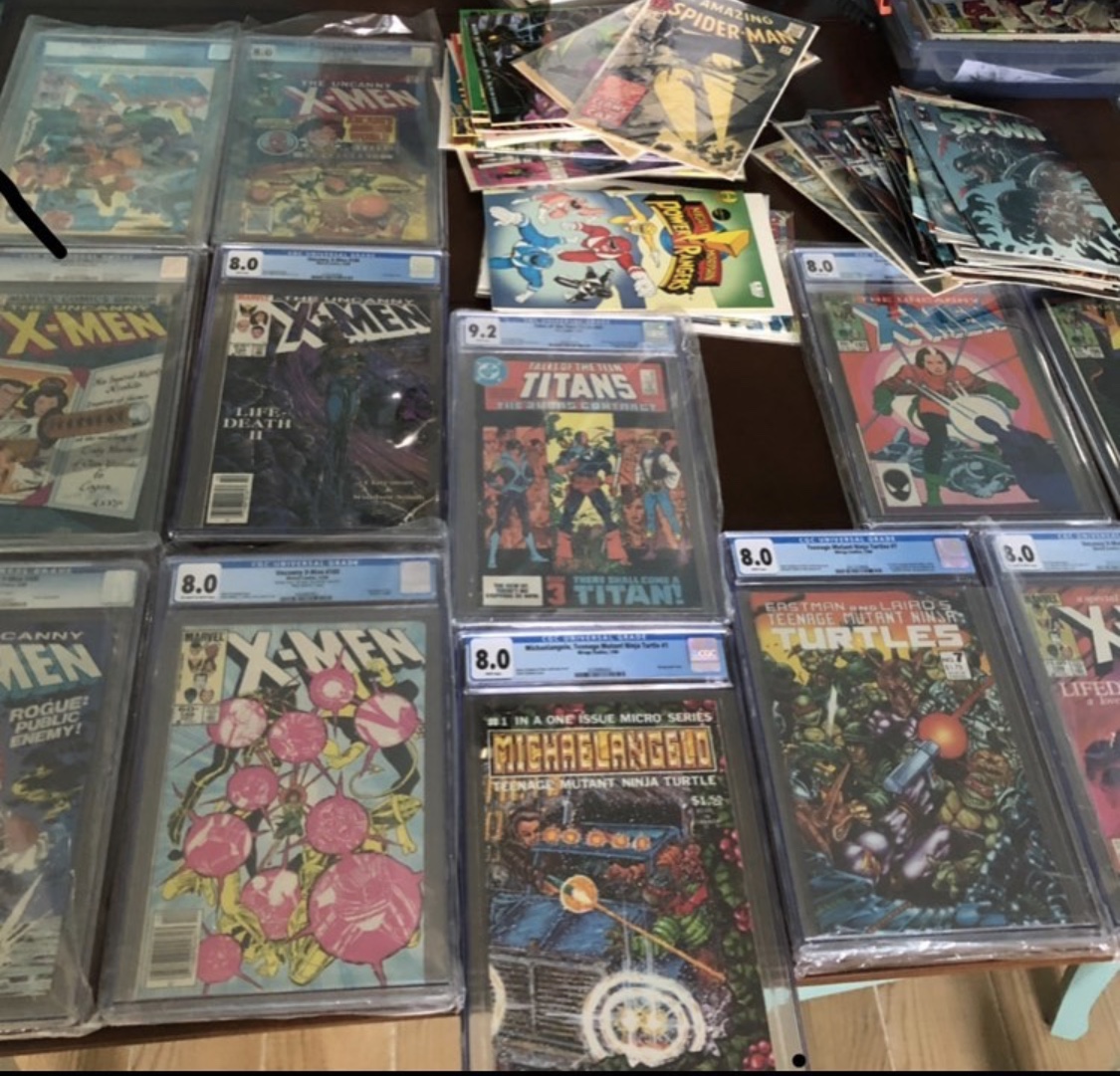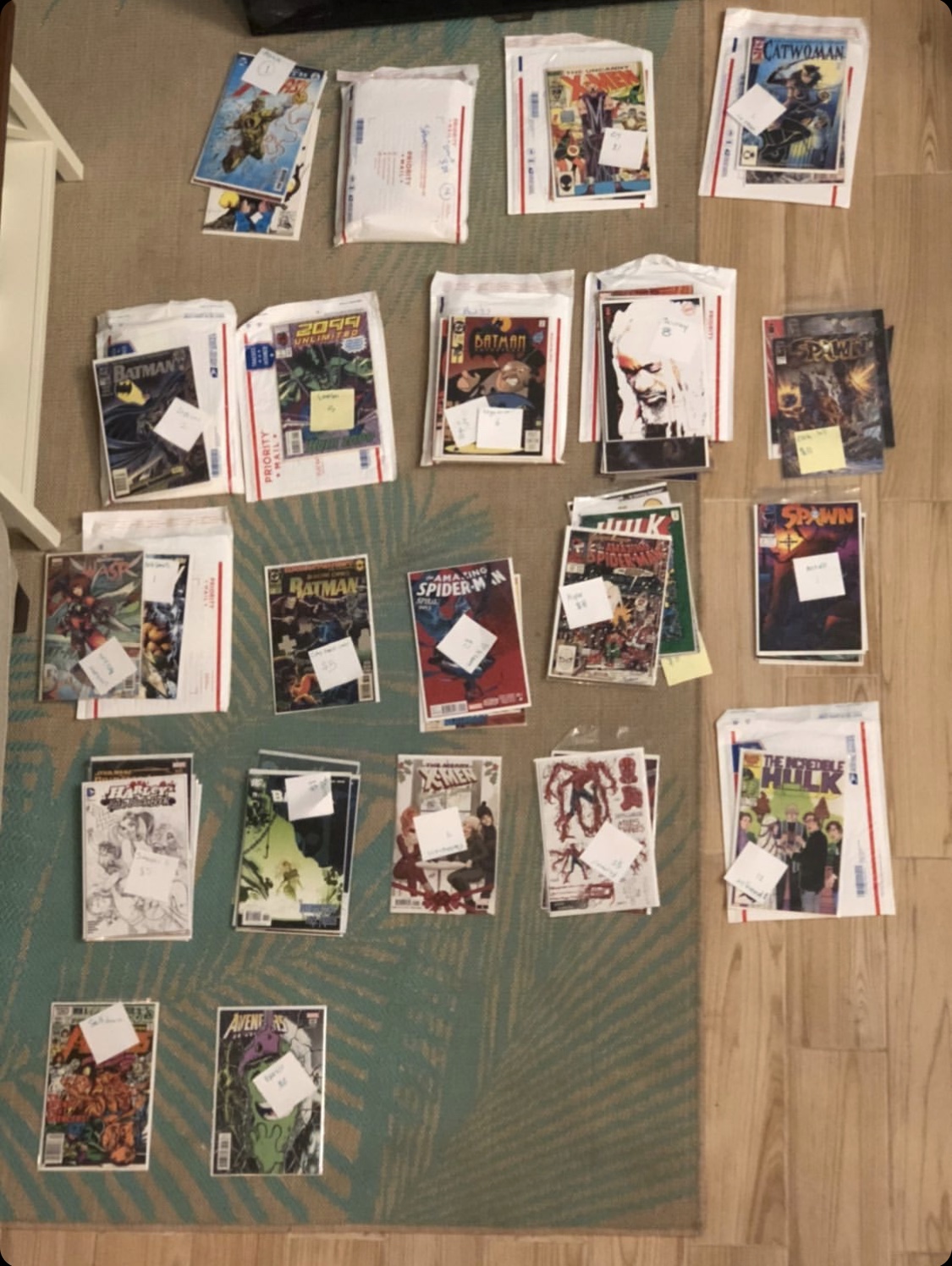 With so many live auctions happening on almost any given day or night, how does one make their auction stand out?
There really isn't anything you can do. People either like who you are and what you offer. Or they don't. My auctions are very much an extension of me and my interests. I only buy books that I like—unless it is by request. 
You seem to really enjoy hosting auctions, what do you enjoy the most from the auctions?  Anything that drives you nuts?
I love the people. I used to spend my college years always hanging with my friends on Friday nights till the late hours. It brings me back to that in a lot of ways. And, I know I am providing a service to those who don't have the same access to inventory. 
What advice do you have for others trying to do their own auctions?  
Don't. Please think twice. Just because you have a lot of comics does not qualify you to sell them. I see a lot of folks who start up and don't put the early work into establishing themselves in the community. And honestly, if you are not going to put the time into learning how to properly secure and ship a book this is not for you. 
Any advice to buyers and collectors who are shopping on Instagram?
Don't just buy something like its Ebay. Talk to the person. Get to know buyer and seller. Try to work bundle deals, because trust me both of you want to move or buy 10 books in one shot! Buying this way is amazing, but not always for those new releases. I would still recommend your LCS for those.  And of course major tip – FLAT RATE BOXES ARE KING!
Name your favorite comic book hero and villain, why?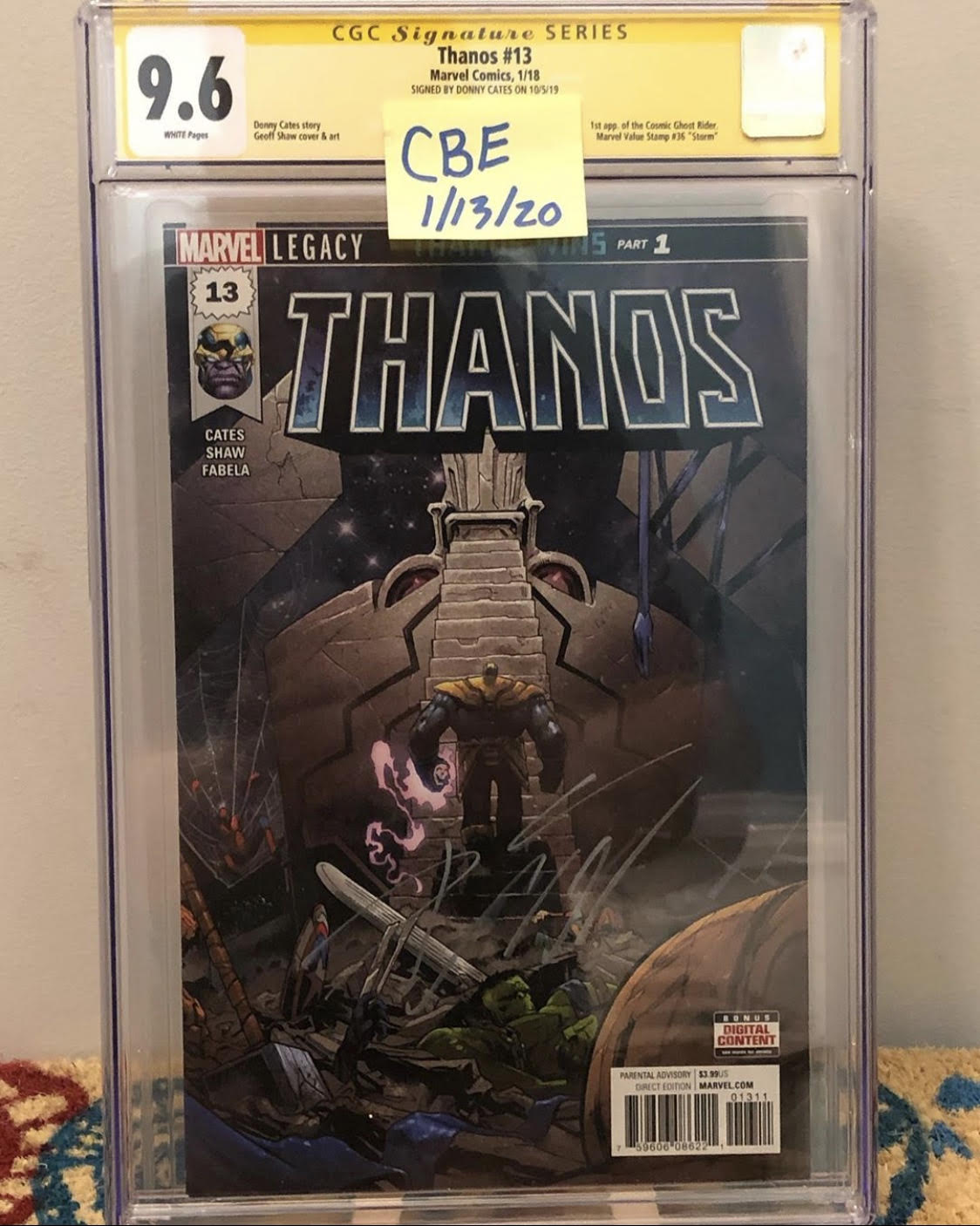 Favorite Hero – Spidey was first. You always remember your first—good bad or indifferent <laughs.> Without whom, I wouldn't have Venom.  Thank you Stan and Jack! And Todd! 
Favorite Villain – it's Thanos. Easily Thanos.  He is so incredibly driven buy his goals and dreams that he is willing to do whatever it takes. There are certain qualities there that would make any high reaching individual envy. 
You can find Comic Book Exchange anytime on Instagram, check out the page and make sure you watch his stories.  There he will post reminders for his Friday Night Auctions and previews of the books he plans to put up.  See a slab you like?  DM him an offer and maybe they slab can be yours!  The more you work with CBE, the more he works for you!
Community Spotlight is about celebrating individuals that help bring people together!  It is an opportunity to highlight those individuals and get to know more about them.
View previous roundups, news, interviews, and reviews at the comics landing page, or jump into the Mulehorn Gaming Discord – #comics_collectibles anytime to talk comics