With week one of Call of Duty Modern Warfare's beta in the books, we now get ready for cross-play. We are also one week away from the start of a new Hero vs Villain in Black Ops 4.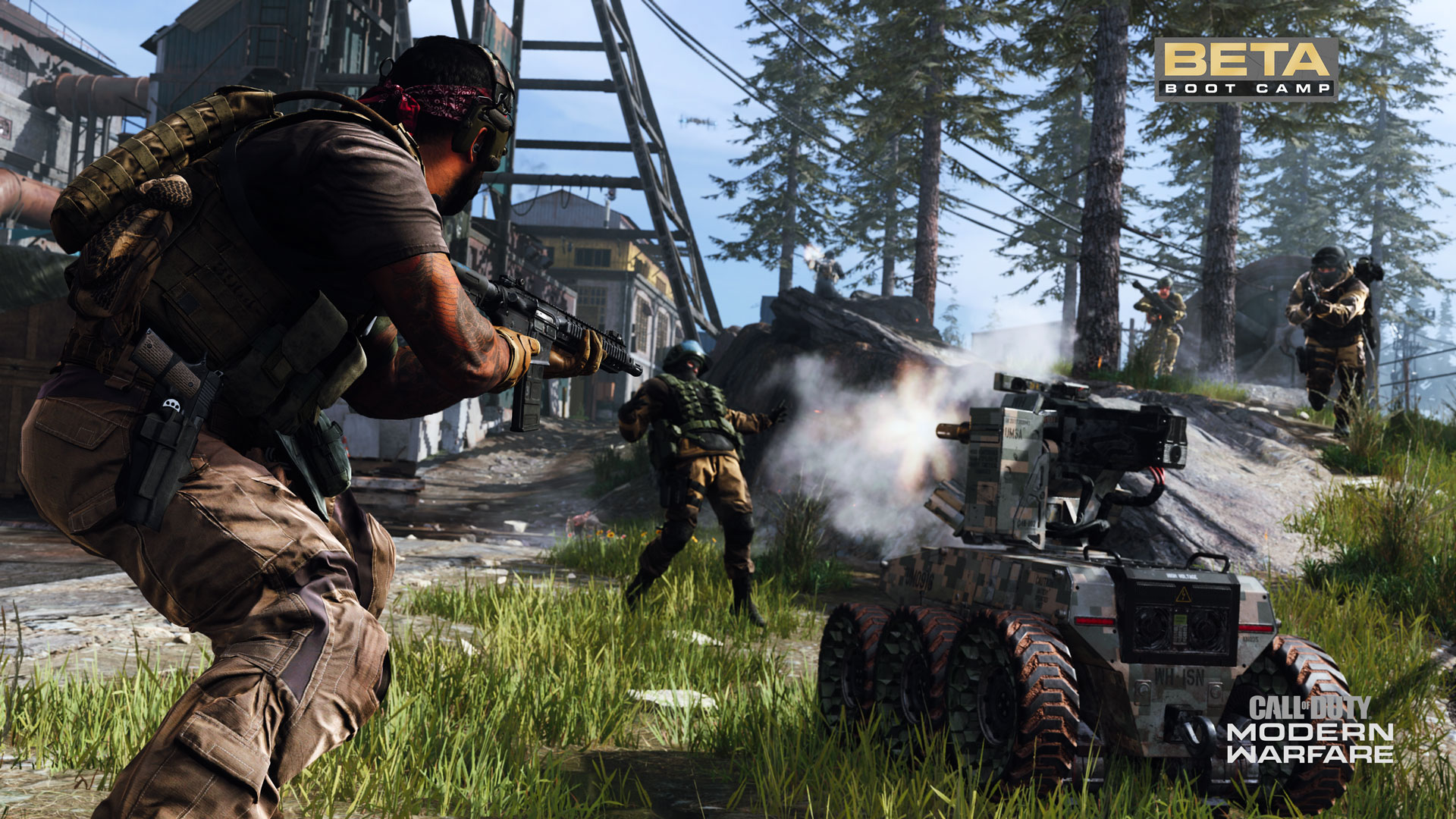 Get Ready for Cross-play!
The Call of Duty: Modern Warfare Beta is coming to all platforms this Thursday. With that comes the cross-play Beta. Yes, in case you were not aware this game is full cross-play between all platforms! Two important items to note: Players can opt-in or out of cross-platform play, and if they want to play multiplayer, they'll need a COD Account. Players can sign up for an account using their PlayStation Network, Xbox Live, Steam, or Battle.net ID through the Call of Duty website. Also, both consoles will support full mouse and keyboard support for Modern Warfare.
Heroes vs Villains is coming
The sixth Operation of Black Ops 4 arrives Tuesday on PS4 with Operation Dark Divide. This is the upcoming superheroes vs. villains-themed season. It will be packed with all-new game content and customization gear, as well as the final two Black Ops  Pass Multiplayer maps. More will be revealed on Monday via intel stream.
Some new things now
Jungle Flooded is a new free alt-weather map variant in Black Ops 4 and like Contraband Hurricane, additional light weather elements give this map a unique feel without affecting player visibility. There are new daytime lighting and brightness levels on the main map of Blackout, and the return of the original afternoon environment in Alcatraz with this update. Stockpile is coming to Multiplayer and Ground War comes back to Blackout this week on all platforms. Although it was originally planned to bring Pandemic back to Blackout this week but Treyarch heard the community's requests for more Ground War and made the call to swap it in for the last run of this Operation.
I look forward to getting my hands on the Beta Thursday and look forward to my write up on it next week. Till then catch you all next week. Be sure to stop by discord or read some of the other great content on the main page.