Welcome back, Operators! We find ourselves on the eve of what is supposed to be a massive update to the Warzone. Season Three is so close that I can almost smell the Nova 6. The Warzone Operator Rapid Sunder kicked off today which promises to bring about new changes to the Verdansk map. As I am writing this article, the servers are crashing and big-time streamers such as Nicmercs and his crew have been dashboarded three times. A full listing of all of the season three content can be found here.
Wraith says she'll see you in Season Three…

Make a name for yourself right from the start in Season Three of #BlackOpsColdWar and #Warzone.

Get all intel on Season Three here: https://t.co/GHu7htmrZP pic.twitter.com/Jogklct3Ge

— Call of Duty 🌑 (@CallofDuty) April 19, 2021
What's on the menu?
That is the mentality I have with this season. I look across this listing and I see some items that I am interested in. The new Outbreak map catches my eye, as well as the new tools that come with it. Mostly, I'm glad that after a season of playing this awesome mode's objectives, there will be more of them to play; even if they did become a bit repetitive. Overall, the Outbreak mode has been well received and is the next evolution of the Zombies game mode. To be honest, Outbreak was the crescendo of Season 2. Then my eyes skim over the rest of the content and it all just seems underwhelming. I will explain why. Hear me out. 
My eyes easily scrolled over the new weapons. Treyarch adds weapons every season and it is difficult to know how they will affect the meta until the update launches. The addition of the last season's weapons hardly affected the meta. I believe that there are some champions of the FARA, but overall the old meta from Season One tends to be heavily utilized despite the wave of weapon balancing that occurred after the holidays. The AUG has definitely emerged during this last season but was a sleeper during the first season.
What am I most excited about weapons-wise? I will say that I see the baseball bat and my mind drifts to think about all of the zombie fun that could be had with it! This simple baseball bat has me more excited than the addition of the toxic growth field upgrade. There's just something about smashing zombies with a baseball bat that is so therapeutic.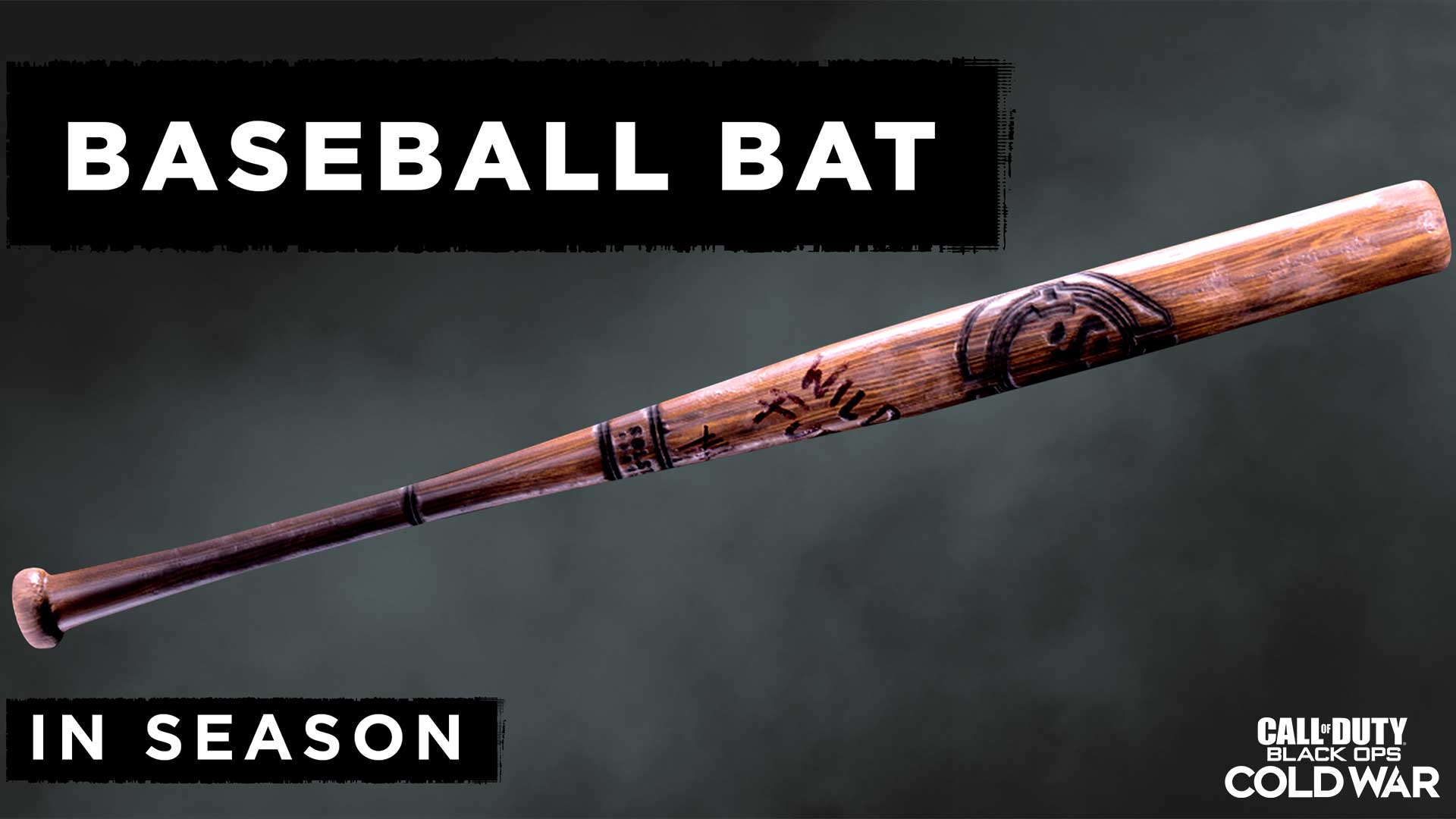 In the case of Operators, I see Price and I want to pick him up for my roster. The rest I just glance over. They hardly catch my eye. Then there are the new additions. I admit that they look cool. Are they worth the money? Not really. Not to me because I have no idea really who these people are. I doubt that any cinematic that Treyarch throws my way will make me feel attached to these characters and really motivate me to pick them up. Price, Ghost, and the operators that are specific to the storyline are a commodity. I would like to have them but when an operator is introduced just for the sake of a short cinematic and then sold in the store then there is not as much draw to me. I think they are nice to have. I'm happy when they are obtainable in the battle pass but I rarely become excited over them.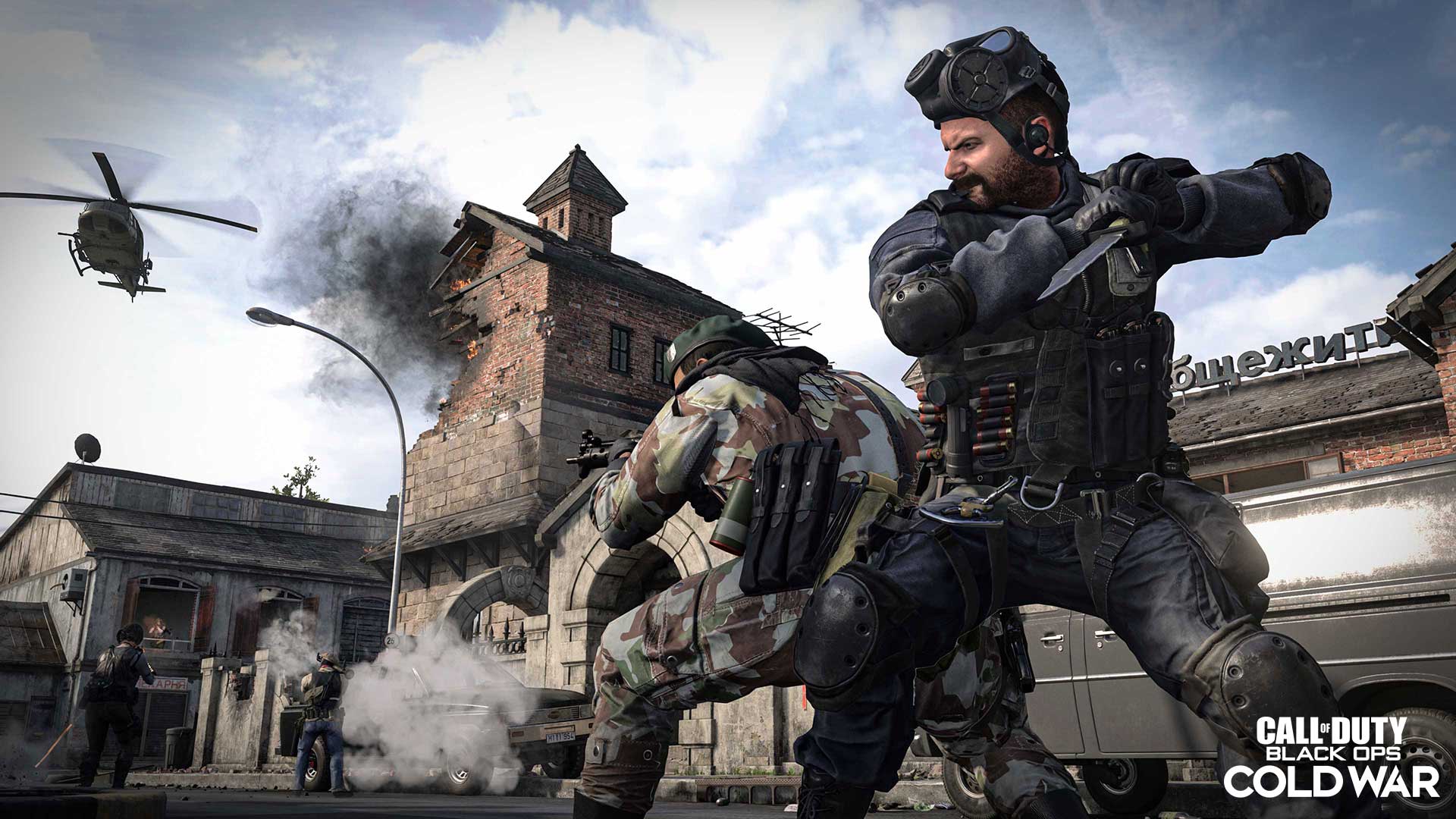 That's really about it for me. The multiplayer content does not really speak to me. There are a few new maps. I'm sure they will be a nice change of pace in the rotation. Are they really worth getting excited over? As I said, I'm a Warzone player primarily. Still, I've played more multiplayer this season than I have any other, but that is more out of sheer boredom with Warzone and to take a break from Zombies. The premier Call of Duty multiplayer experience is still Modern Warfare, for now. This leaves me asking myself why do I feel this way. I was tremendously hyped for Season Two.
The Season Two Hype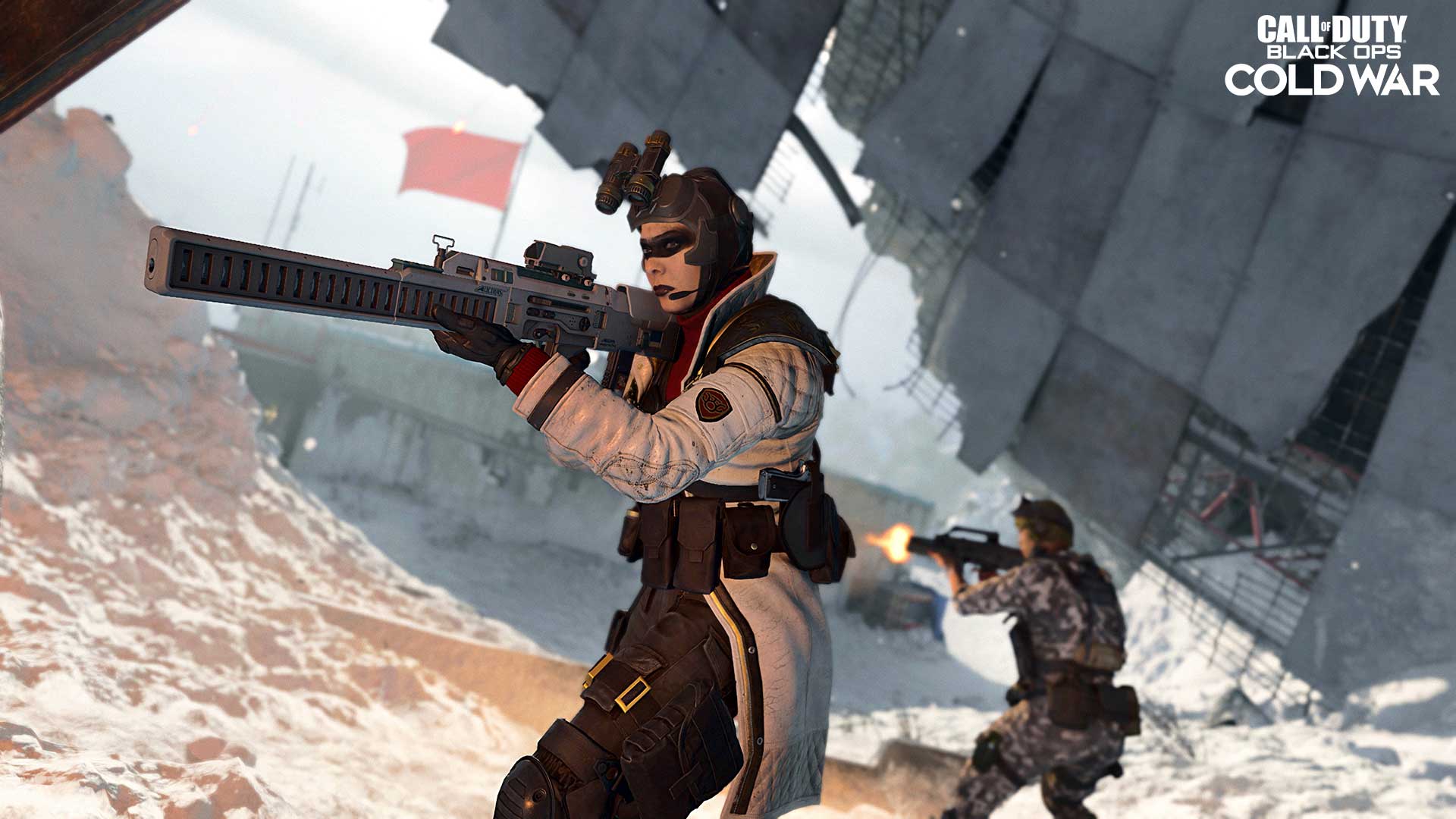 The hype around the launch of Season Two was noisy and fun. Everyone was talking about it. I and many others thought that a new map would drop this last season. The community was speculating that this map would be in the jungles of Laos, which was featured in the previous season's storyline trailer. The Requiem zombie storyline was beginning to converge with the Warzone story. A ship was approaching Verdansk near the prison with what we could only assume was zombies or the gas that would create them and lead to some crisis that would transform the map. The season was even kicked off as an event that would feature zombie-themed objectives in both Warzone and Outbreak that unlocked free loot.
It was actually fun too, but very short, only lasting two weeks. I had a lot of fun dropping on the ship and launching the zombies. Having an RPG with Amped on my loadout lead to some fun vehicular explosions and eliminations. Unfortunately, this was short-lived because the zombies only spawned in one location and they did not roam. The objectives were super easy to complete and within a week the community had mostly completed them and avoided the ship and the prison, for the most part. The same can be said for the Outbreak portion of the event. 
The Long Quiet
Once the event was over, I was eager to see what the next "event" would be. That week came and the zombies moved to the prison or somewhere or another. Then another week came and the zombies moved again, but they never spread. The event was over but the spawn center would be located somewhere else every update or so. By week three or four, I was hardly playing anything but Outbreak or Multiplayer. Then once I had my fill of those, I was out entirely.
Warm weather was here. I was fully involved in youth sports and working long hours at work. Warzone seemed like a chore, absent new content, and there had been little change in the meta. No new map dropped. Very few changes happened to Verdansk. There were some missiles added that would fly overhead and late in the season some localized gas zones would be set off BEFORE THE AIRDROP. I state this emphatically because all it really did was zone off sections of the map before the main gas wave came through, and they could be easily avoided. Yawn. Boring.
Something needs to change. But what?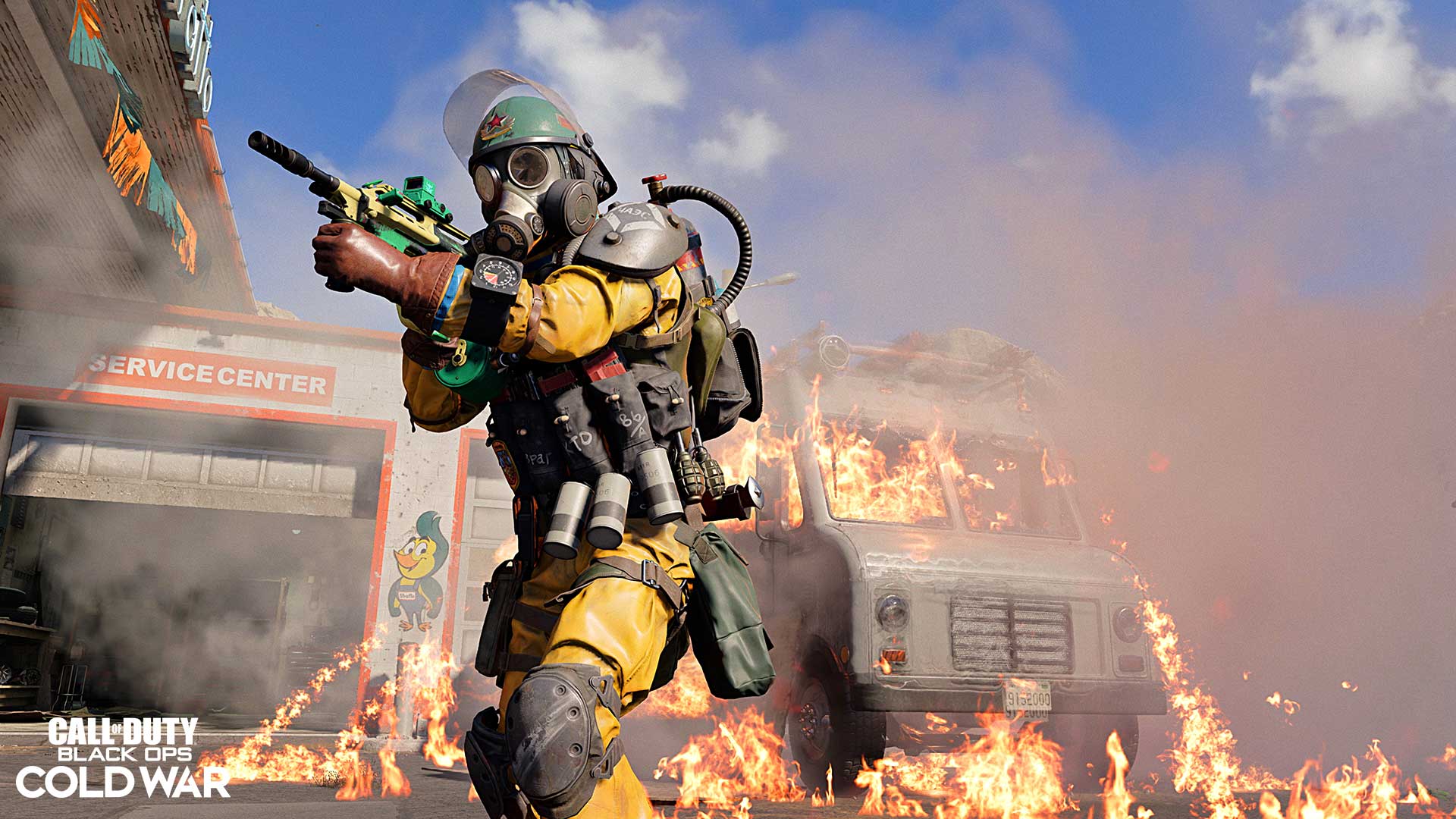 I want to love to play Warzone again. I've played this game with my wife and friends almost exclusively since a couple of months before the pandemic broke out. It's been my way I've escaped 2020 and the confines of my house during those cold months of social distancing. I still play and enjoy it on occasion. My wife and I fired up duos over the weekend and enjoyed several matches. However, it's just not what I'm looking forward to after a long day of work. It is no longer my unwind and escape game. It is a game mode that can easily be a chore and more frustrating if I'm already coming off a stressful day. I have some thoughts that I think could change that and make the game fun again. I want it to be fun again. 
It is easy to hate on the BR game modes. Fortnite takes a lot of heat from us older gamers because of the popularity with the kiddos. Still, I've learned to appreciate what Fortnite is doing while playing it with my kids. It is not a game I usually fire up to play by myself, but I do enjoy playing it with my daughters. Epic has been doing a decent job of changing the narrative with each season and allowing the narrative to either change the environment, the weapons, or even introducing AI players into the map. I would like to see Warzone really push the envelope when it comes to creating something never before seen in the Battle Royale space.
Now live!

The Destruction of Verdansk Part 1…#Warzone

— Raven Software (@RavenSoftware) April 21, 2021
Desirable Operators
First, and this is the low-hanging fruit, please Treyarch, give us some desirable operators. Give me a Bane operator from Batman: The Dark Knight Rises with a back-breaker finisher. I think he would fit in well in a world that features Stich, who also rocks a respirator mask. Fortnite tends to lean into what is trending to assist with marketing their game and sell skins. I'm thinking of the Mandalorian skin that was featured in the Battle Pass. During that time the series was dropping weekly on Disney+. So give us the options to purchase or earn a Winter Soldier, Falcon, or Major America operator or something of the like that is currently a hot item. The generation of unknown characters or building out some character model that is featured in a two-minute to a three-minute cinematic trailer just does not grab me. I want to run around the Warzone as an operator that has some gravitas. Now I'm thinking of the likes of Tom Clancy's Jack Ryan or even Navy Seal John Kelly from the upcoming Without Remorse series.
While Fortnite has the ability to leverage franchised skins and call on the power of nostalgia from almost any corner of pop culture, Call of Duty does not. So each season brings about new operators that do not possess the gravitas of an icon such as Iron-Man or Aloy. Fortnite leans heavily into nostalgia when it selects new subjects for skins. We've seen Marvel, DC, Star Wars, Ninja, Marshmellow, Alien, Predator, God of War skins, and many more. It seems that nothing is safe or sacred when it comes to what can be implemented in Fortnite. Some may not want to see operators who come from outside of the Call of Duty franchise.
I see you, mil-sim players. I'm afraid there's no putting back into the bottle what Treyarch has unleashed. Remember the Texas Chainsaw Massacre and Saw operators that were introduced during the Halloween event? I seriously doubt we see the level of realism in Warzone that we saw with Modern Warfare again. I'm not sure that I want to. Guns with wings that fire cryo bullets are now coming along. That is not to mention the numerous guns painted with fluorescent colors that shoot pretty bullets tracers. I'm not complaining about this, but I do want to set the context for some of my asks and ideals below. Because we are long past the realistic Warzone that first launched.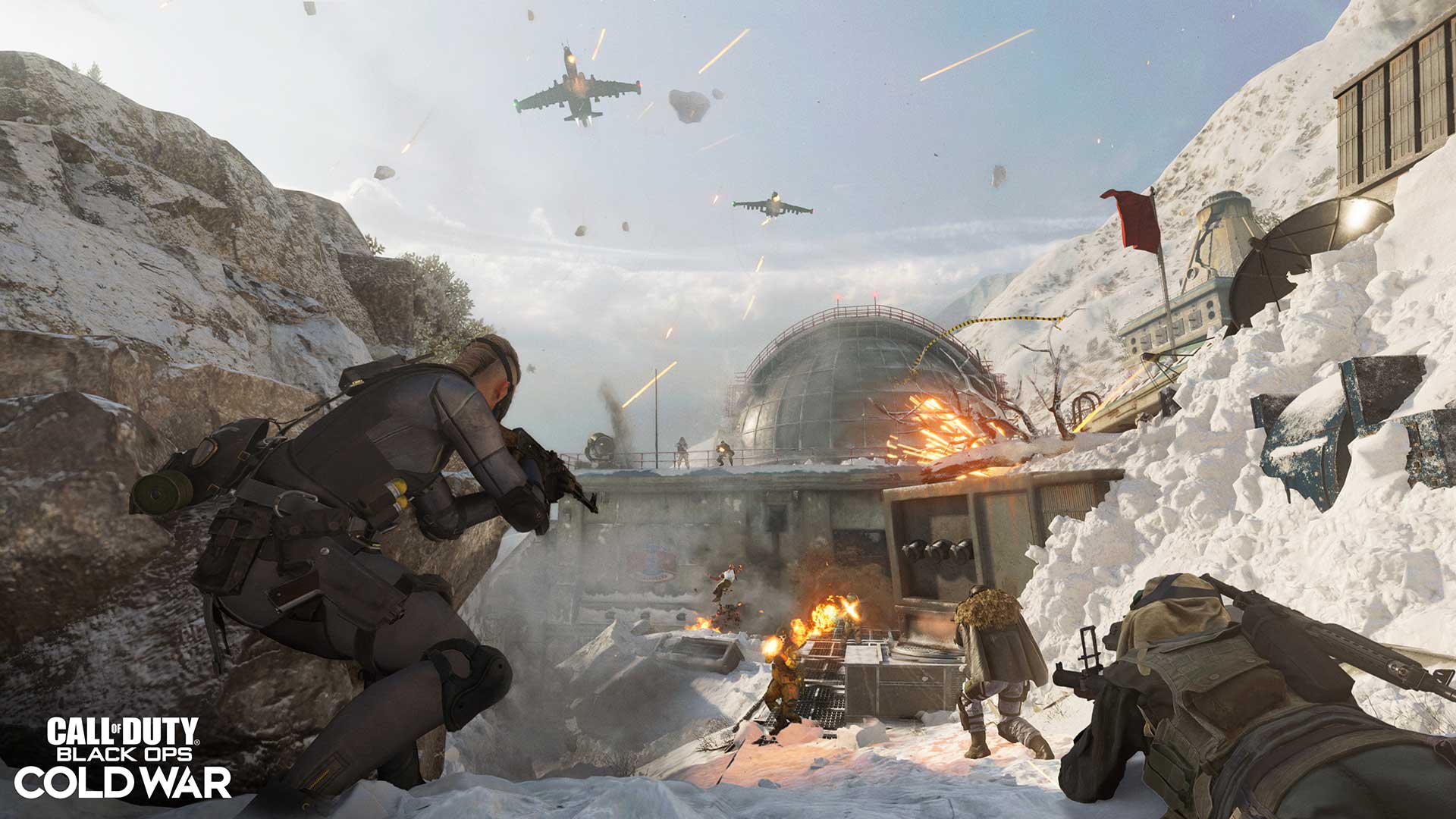 Player Versus Environment
Fortnite has introduced some NPC's and AI into their game, but it has been minimal. I think that by leaning into the Player vs. Environment aspect that Warzone could become the King of Battle Royales. This is what we all wanted! A zombie horde roaming Verdansk and causing utter chaos is what we were excited about. Zombies do not cluster and stay in one area. Have them spread out all across the map by the end of the event and behave the way they do in Zombies or Outbreak. These zombies were dumb and would stop following once the locale was abandoned. They were easily killed and posed little threat. Most players avoided them because they lit up on the map constantly and the whole of Verdansk was notified when they were spawned. 
The PvE element was is so intriguing to me and continues to be so. I have so many ideas that I think would be fun in Warzone. I'm trying to keep this brief. I believe that the popular book series Hunger Games is a prime example of the way I think battle royale games need to evolve. The players need to be forced to engage the environment, not just each other! The environment needs to be a threat to the players and force some cooperation, and then eventually competition. I think the pinnacle of this would be if some players, or even teams of players, had to team up to eliminate NPCs during the match only to turn on each other by the time the match ends. Imagine if there was a Juggernaut, Apache helicopter, zombie dragon, or some other boss that could only be taken down when more than one squad engaged it. I'm imagining this as damage on the NPC gave cash directly into your pocket based on damage to buy kill streaks or if there was shared loot to be fought over at the end of the event.
Teamwork Makes The Dream Work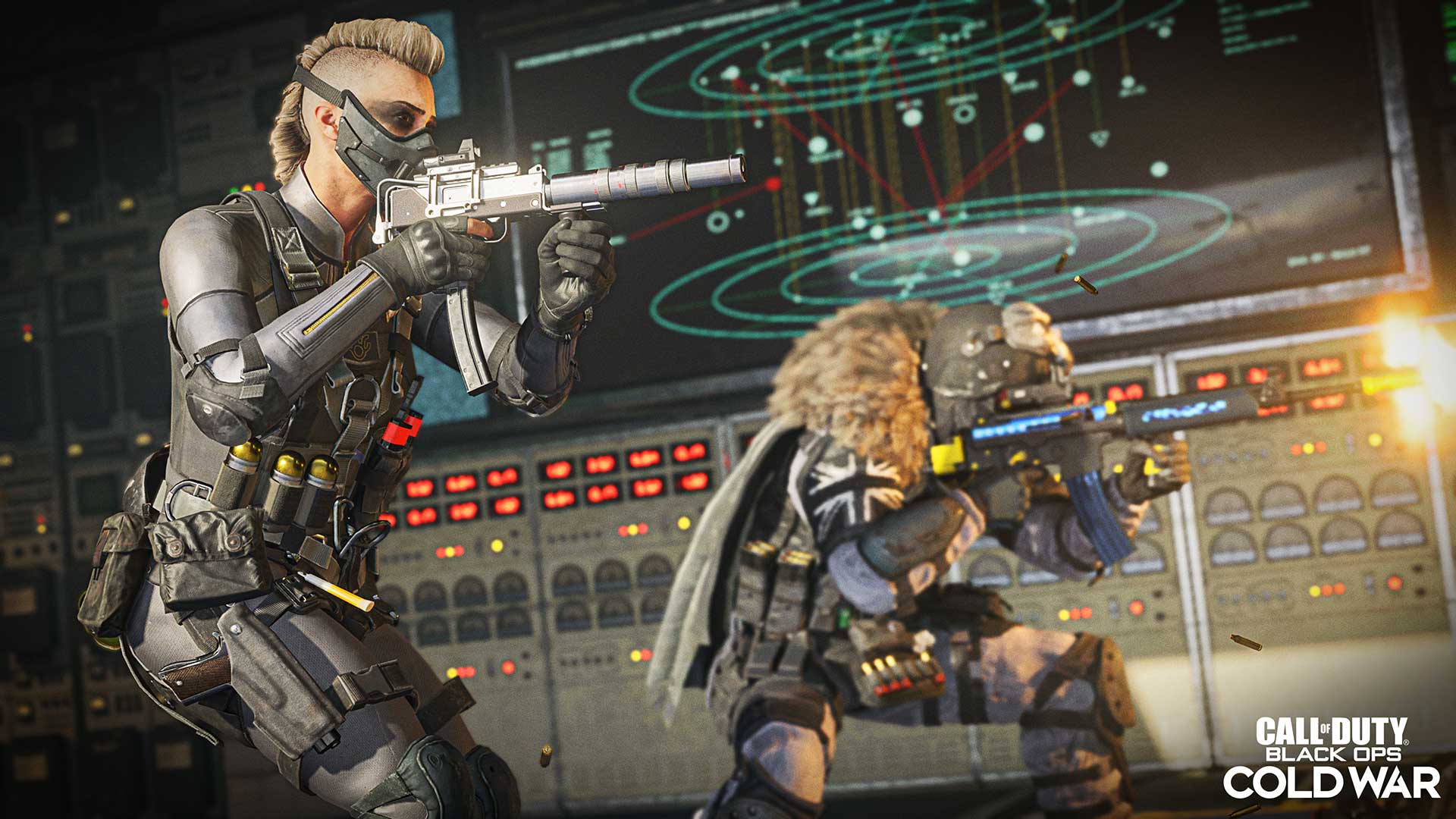 I think that players who have never met before, being forced to work together to achieve an objective, would be an incredible social experience. What if there were bounties that required two squads to face off with another two squads? For example, a bounty is obtained that links two squads with a bounty to eliminate two other squads. The hunted squads can see that they are being tracked and can see each other's positioning on the map. I think it would be great if temporary comms were enabled during this time. This is all duplicated for the team doing the hunting too. Friendly fire is disabled until after the bounty is complete and maybe for even a period afterward. Then perhaps this same team will be encountered in the final circles of the game and it will result in some familiar competition. Or perhaps once the bounty is completed the players are immediately kicked back to normal mode and are able to fight each other. Right now, we engage randoms over and over. We only ever hear death comms and post lobby trash talking. Plus, relationships are not typically formed in Warzone. Friends and squads are formed externally and then taken into the warzone. I have probably solo queued into a four-man squad less than five times.
Lastly, and perhaps this changes with Season Three, but I really want to see a narrative result in changes on the map and for the active activities on the map to be developed to reflect the narrative. For the most part, we've played the same objectives in Warzone since the game launched. They change very little. We receive very short timed events and a little piece of story development with them. Story is slowly dropped as intel on a website. I do not want to read storylines via intel on a blog or watch it unfold in a cinematic. I want to experience the story and be a part of it. The video below is so boring. It probably sets up some events for the story this season but I'm not holding my breath that it will lead to some stellar change or big reveal. These characters seem so distant and I'm just not interested in the slightest. 
As The Bombs Fall. . . 
I hope that you have found value in my current thinking on Warzone and battle royale games in general. I feel confident that I am not the only one out there that feels this way. I hope that this is can be viewed as a desire for the evolution of the game mode. The Call of Duty franchise, and especially Warzone, is a money-printing machine. I'm sure that there are executives who want to see the game mode protected, and therefore approach it in a conservative way. I feel like this is the wrong approach. The strategy of putting out a battle pass every few months, paired with a trailer or two to deliver a narrative, alongside a handful of guns, and a few boring skins is so old and it is exactly what Warzone's competitors have been doing for years. Give me something to be excited about in Warzone, please!
Follow CoffeeJunky on Twitch, Facebook Gaming, and Twitter to hear more about his ramblings on video games, books, music, and life in general.