Mulehorn Gaming is your one-stop-shop for Call of Duty news. So you know that we have you covered when it comes to the upcoming Black Ops Cold War and Warzone Season Two content that is due to drop on February 25th.
The news coming from Treyarch has been non-stop this week. We've received a plethora of teases from their Social Media. Also, see our earlier breakdown of the season two cinematic trailer here. Below is a short breakdown of how we find ourselves in Laos and the goings-on in the Golden Triangle and exactly why Stitch is interested in this area of the world.
Where in the world is Adler? 
Russel Adler was captured by Stitch after their showdown in the Twin Pines Mall which was hinted at in the Season One trailer. Adler's whereabouts are thought to be somewhere in the Golden Triangle, according to clues left behind by Perseus agents. Frank Woods is leading a strike team into the jungle of Laos in search of Adler. While there, they will also hunt down one of Stich's accomplices known as Naga. Who is, in turn, hunting down operators in the jungle. Naga is charged by Stich to keep up appearances by seemingly defending the Nova 6 supply line. Unfortunately, the supply line does not seem to be of great importance to Stich. It seems that his plans of moving Nova 6 into Verdansk have progressed all too well. More importantly, Naga is tasked with keeping Adler from being liberated. 
This all sets the stage for some epic encounters between the two factions. It also leads us to believe that there may even be a new Warzone map set in Laos. We already know that Nova 6 is manufactured on Rebirth Island and that a Russian ship has been spotted approaching Verdansk under the cover of a storm.
Who are the new operators this season? 
There are four new operators coming this season. Some of them are of the notorious Perseus group while others are not of the nefarious backgrounds of Stich's agents. Rivas, Maxis, and Wolf will also be available as Store Bundles in Season Two as well as season items from the season pass.  
Naga: Warsaw Pact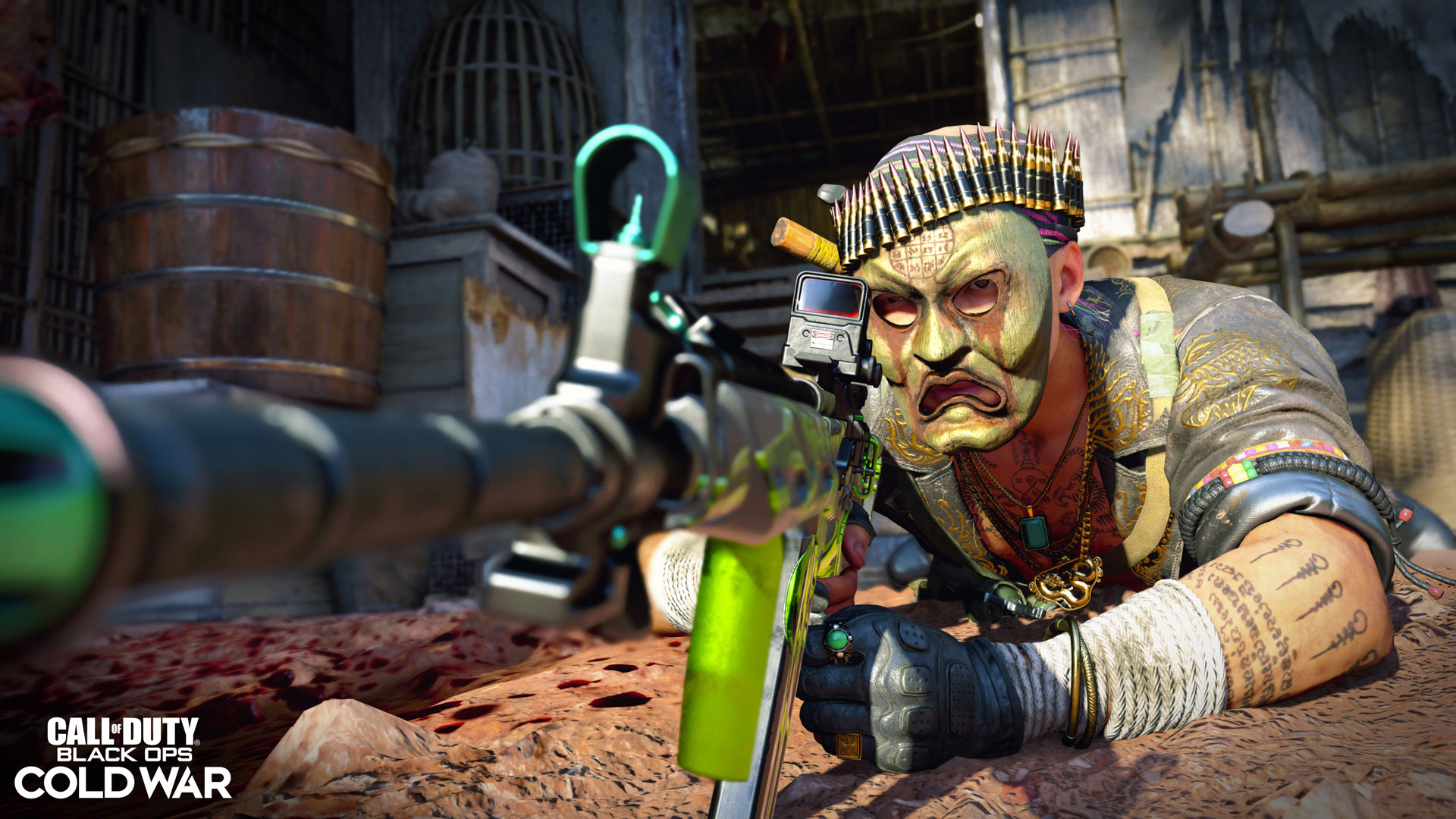 One of the most anticipated operators is Kapano "Naga" Vang.  He was highly featured in the season two cinematic trailer. Naga is known for trafficking weapons and drugs across international borders throughout the Golden Triangle. He is highly feared by his own men and is known for being a ruthless and brutal leader. Naga has access to vast supply lines and was a perfect recruit for Perseus for his ability to smuggle Nova 6 across international borders.
Maxis: NATO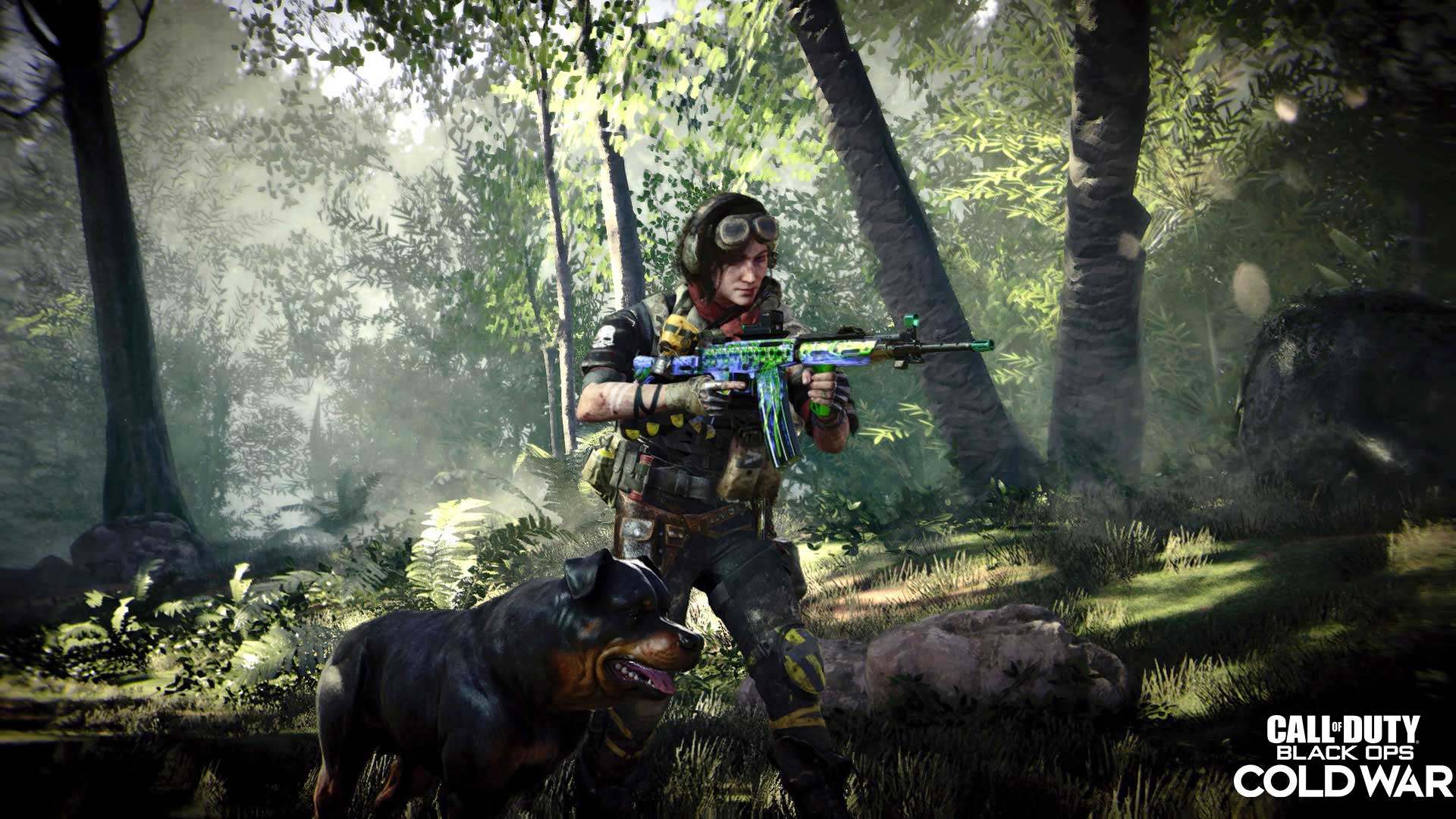 Samantha Maxis is a known Zombies story operator who will now be a playable operator across Warzone, Multiplayer, and Zombies. Maxis was recently rescued from the Omega Group at Firebase Z. She will join Requiem to fend off the upcoming zombie infestation in the Ural Mountains. Treyarch teased a large-scale zombie mode earlier this week that will take place in the Ural Mountains called Outbreak. We'll have more on that soon. Stay tuned!
Wolf: NATO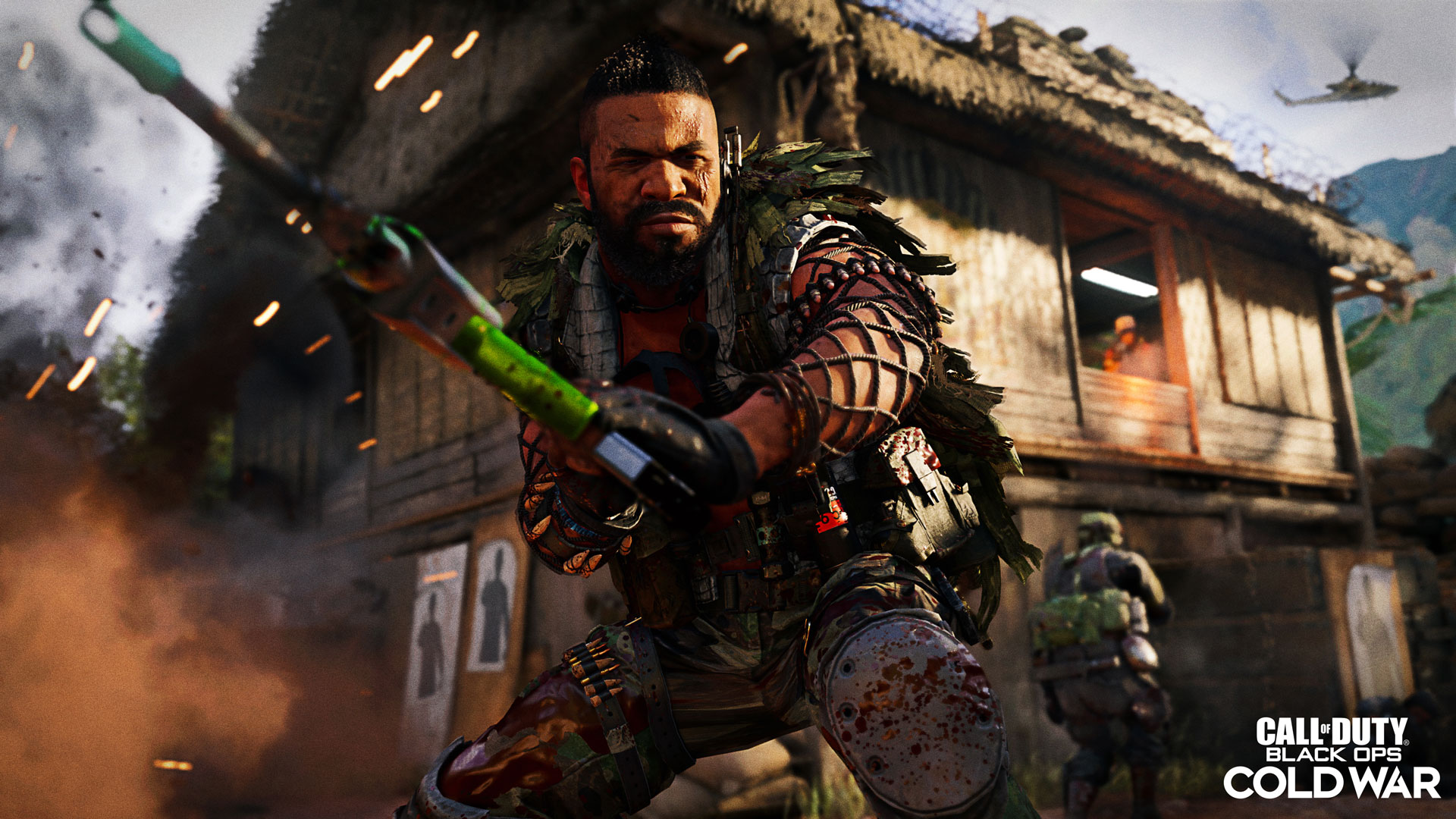 Wolf has been charged with locating and liberating Russell Adler. Woods recruited Wolf because of his ability to hunt in and around the bayous of Louisiana where he was raised by his grandparents. When Wolf turned 18, he joined the military in honor of his fallen brother. He serves as a Delta Force sniper, hunting more dangerous prey than he ever experienced in the bayous.
Rivas: NATO
Karla Rivas was recruited by Adler because of her staunch ability to get the job done, sheer determination, and impressive ability to infiltrate the enemy lines, strike, and evade detection. Rivas's knowledge of guerilla warfare was mastered in Nicaragua where she worked to rid the country of the infamous Mendez drug cartel along with their rival gangs.
"This is my rifle. This is my gun." – Full Metal Jacket
This season will bring about a handful of new tools to add to your arsenal for either slaying zombies or hunting down other operators and surviving in the Warzone. There are a total of six new weapons. The Machete, E-Tool, R1 Shadowhunter, and ZRG 20mm can all be obtained in one of two ways. First, by completing a related challenge to obtain the free base weapon. Secondly, purchase a weapon bundle with a blueprint version when it appears in the store.
You know that at MHG, we will be playing with these weapons to determine if they should be included in the new meta or in your load-outs. So stay tuned. For now, see the descriptions below for what we know about these guns.
Fara 83 (Assault Rifle)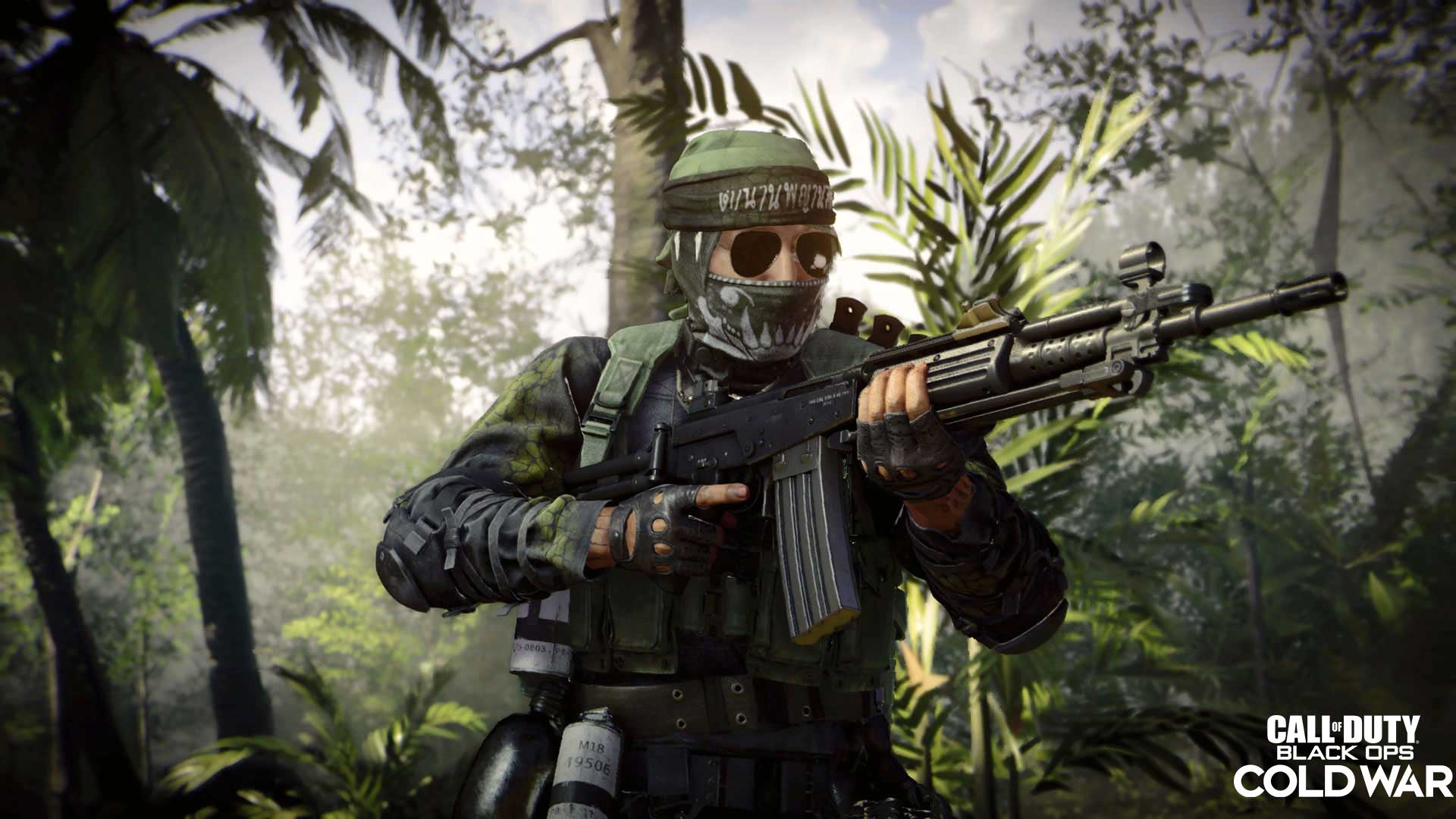 The Fara 83 is a fully automatic rifle that sports high damage output at an effective range. It is described as being a heavyweight in its class. I would assume that it would be comparable to an AK variant, however, it is described as having one of the highest rates of fire. This weapon already sounds formidable. I am looking forward to trying this out as I am a huge supporter of the heavy-hitting types but I usually sacrifice power for either a slow rate of fire or a reduced mag size. So I am very curious as to what the mag size will be since this gun features a high rate of fire. The mag in the image provided seems to be quite massive. This weapon can be obtained quite early in the Battle Pass, sitting in the Tier 15 slot. 
LC10 (SMG)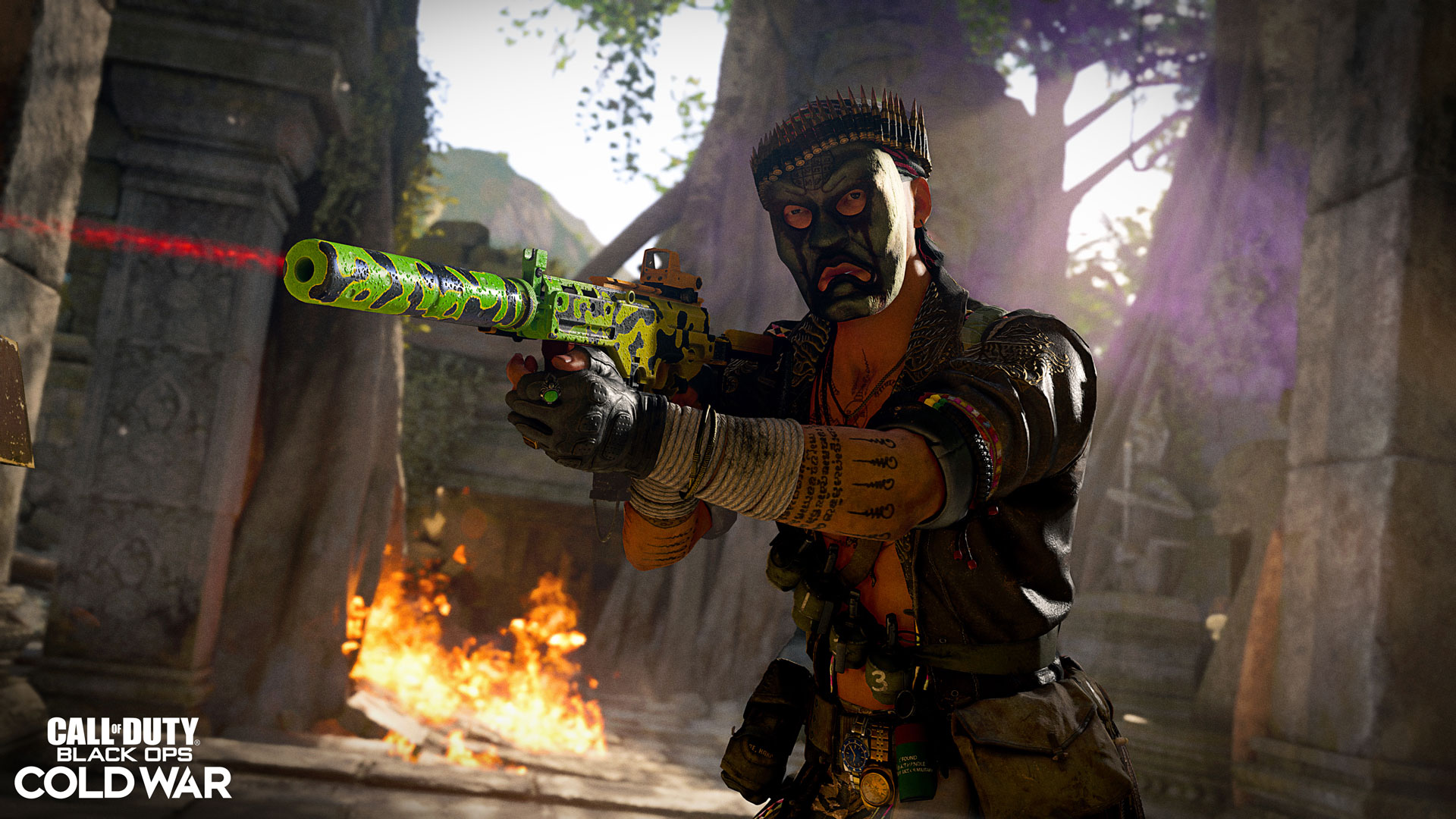 The new submachine gun is described as being a well-rounded platform that can stretch engagements out to into the mid-range. Further, it is described as sporting solid accuracy and effective damage in mid-range engagements. DPS on the weapon is on the lower end of the SMG spectrum. However, the above-average stability and fire rate make the weapon a great choice for those who prefer those mid-range engagements. This description has me thinking similarly of the Modern Warfare AUG SMG. One doesn't want to be caught in close quarters with it against say a MAC-10, but at distance, it is very effective. This weapon sits at the Tier 31 slot on the Battle Pass.
Machete (Melee)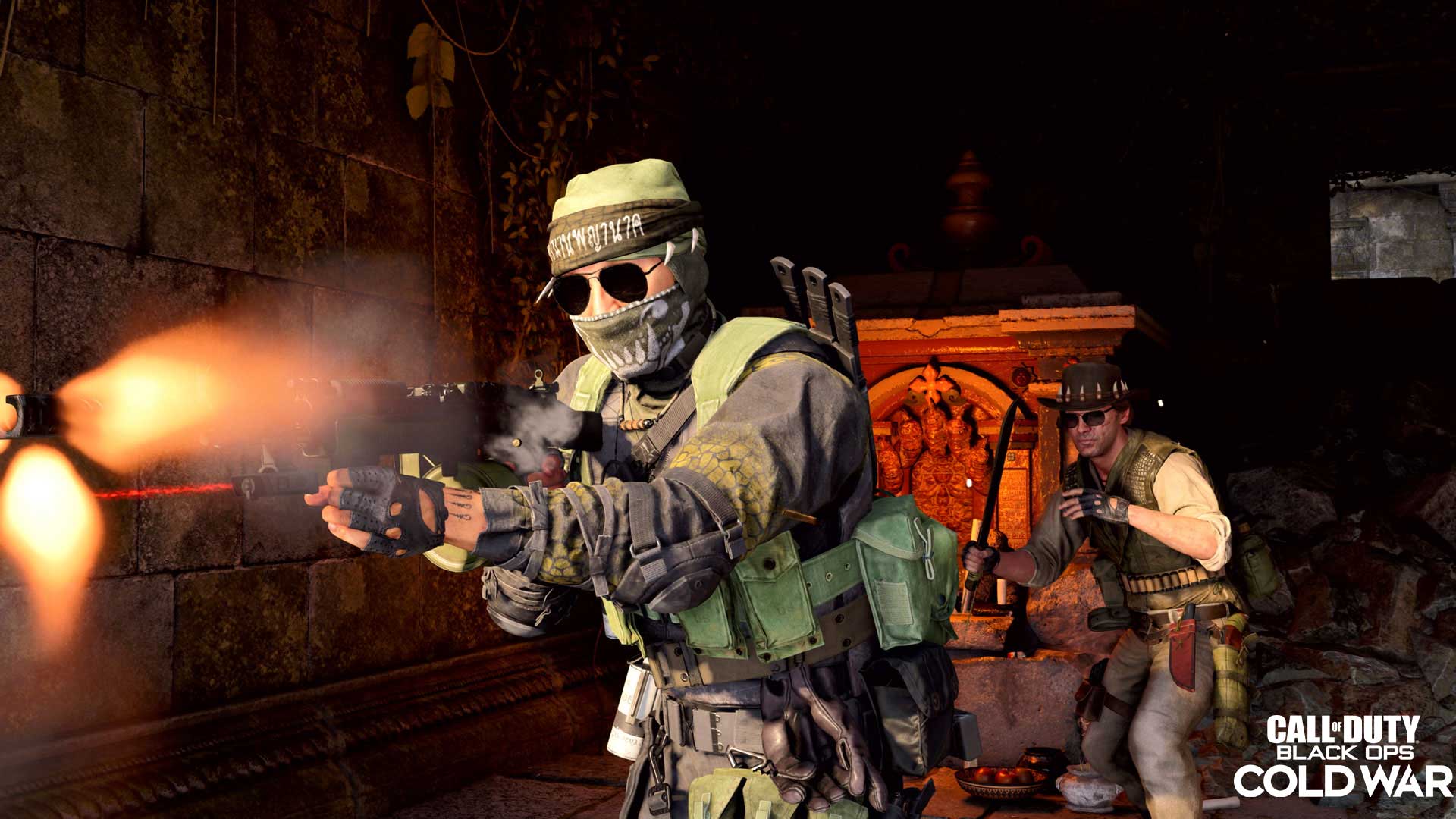 How can you not include a machete in jungle warfare? This weapon is constructed from durable steel to deliver a reliable blade that will not dull easily, chip, or break from heavy use. The weapon is used by civilians for agricultural purposes, such as trekking through the jungle or harvesting. It is also a favorite stealth weapon for Naga. I personally know several operators who are excited at the thought of having another melee weapon to agitate Warzone operators with.
E-Tool (Melee)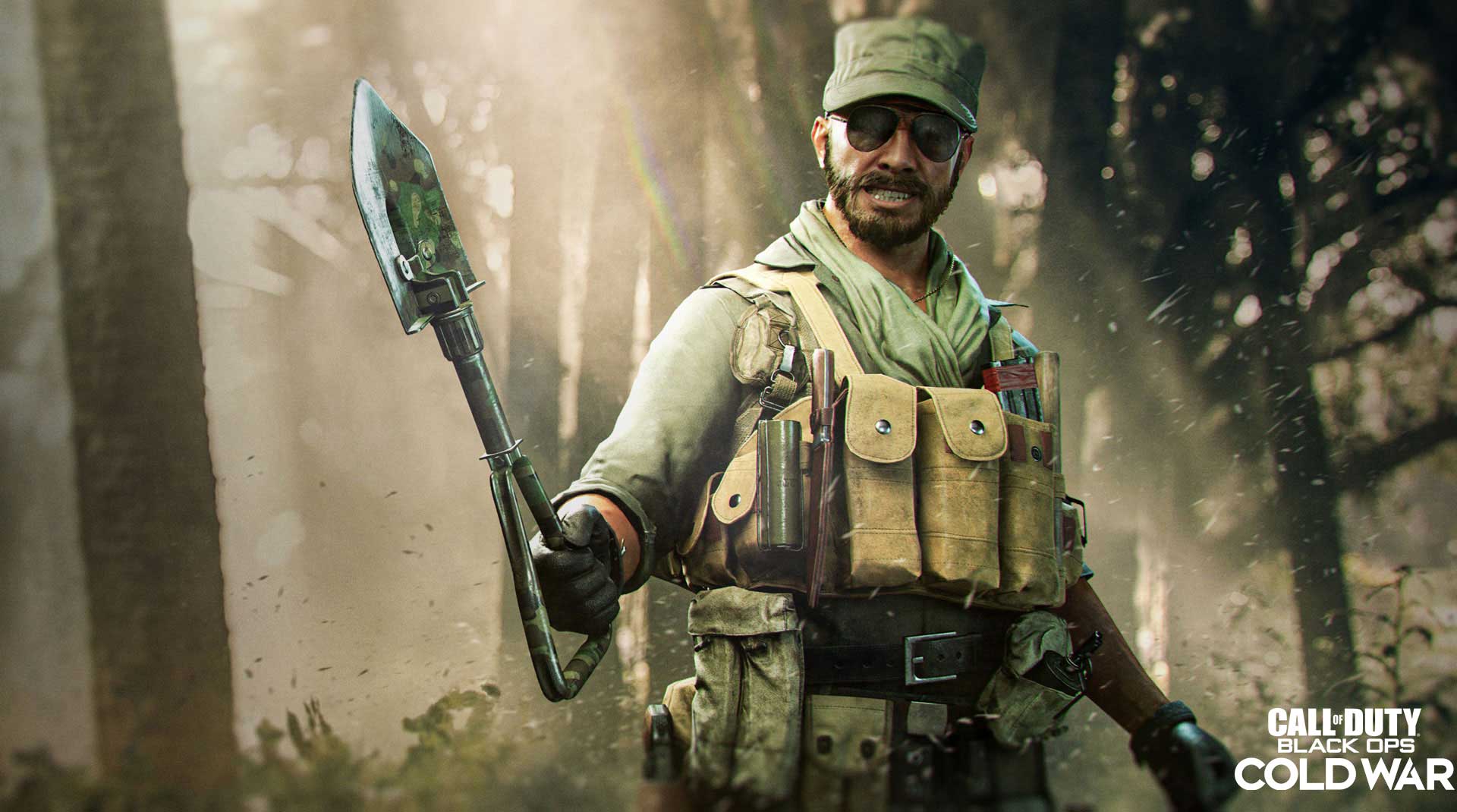 A good soldier is always prepared. The military-issued tri-fold shovel is a known staple in strategic preparedness. Typically used to dig a defensive fighting position, the tool can be just as easily used as a melee weapon in close quarters. Let's be honest, it will make for some great kill cam humiliations and death comms.
R1 Shadowhunter (Crossbow)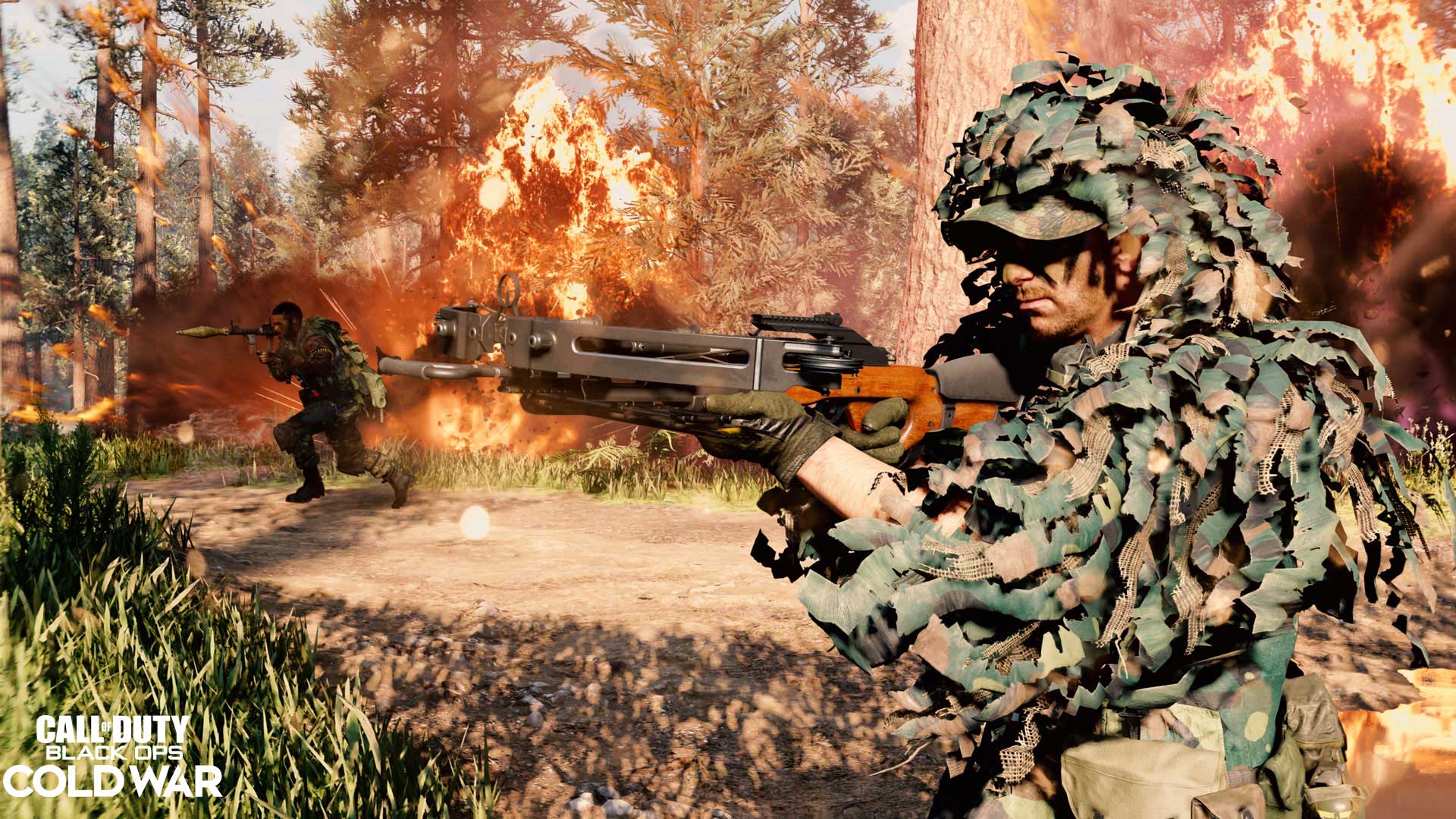 Do you prefer a stealth kill over laying down a barrage of gunfire with an LMG? If you prefer to stay off the radar in those Warzone and Multiplayer matches, then the R1 Shadowhunter may just be your weapon of choice in the new season. This crossbow possesses a lightweight and simple design that makes it perfect for quiet eliminations at mid-range. While the weapon sports optimized iron sights, there are a handful of optics that can be applied to the weapon to maximize its utility. 
I am typically more of a run-and-gun player, still, I must admit that this weapon intrigues me. I think it will go perfectly with my imagined Solo Warzone loadout. You will never see me coming running Ghost, Cold, and sporting my R1 Shadowhunter. Perhaps, I will pick up a silenced shotgun or silenced SMG to pair with it.
ZRG 20mm (Sniper)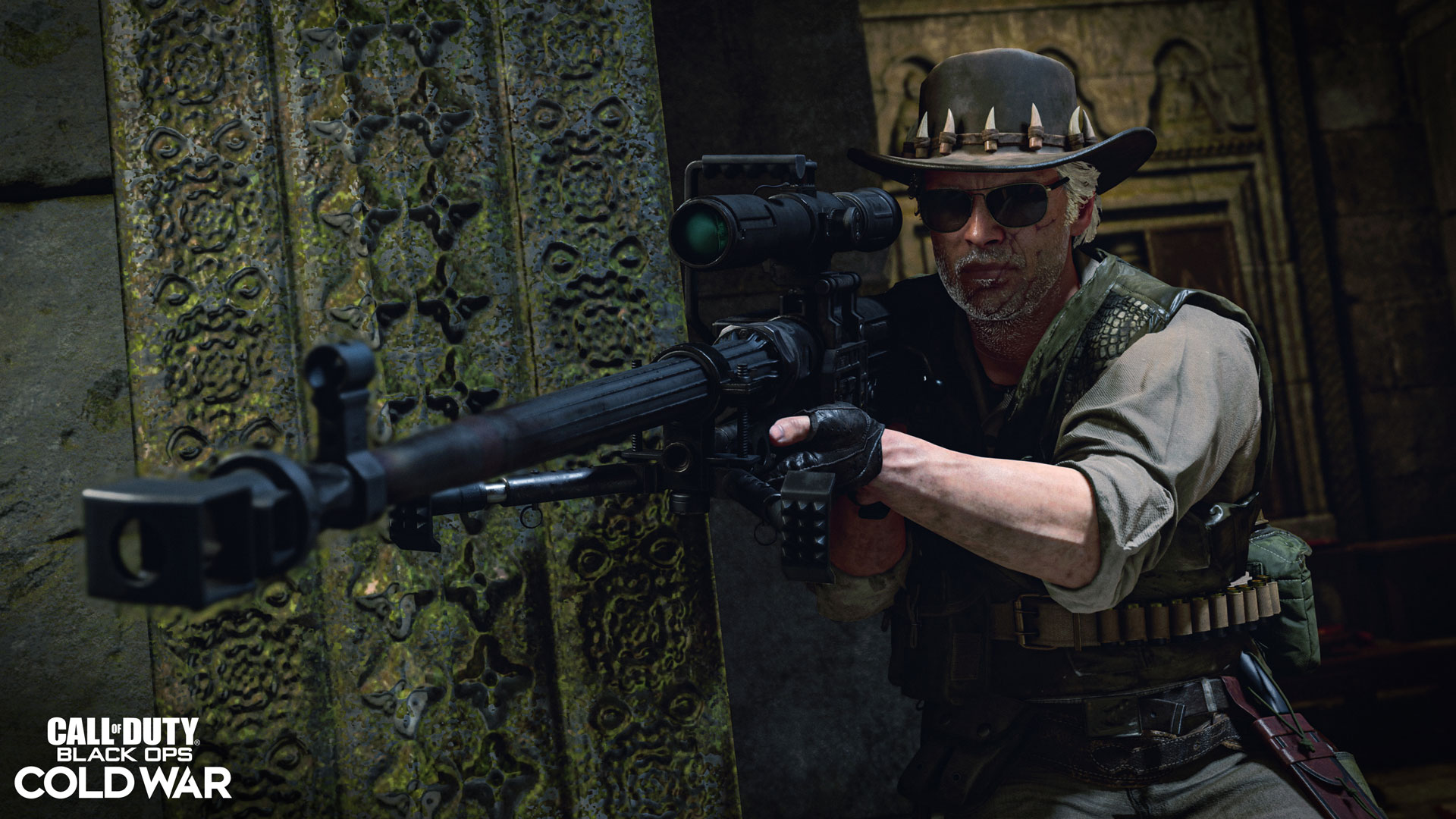 I expect that this weapon will be highly favored by some of my Verdansk loving amigos. Especially by those who love eliminating opponents at range with a sniper. This Cold War bolt-action sniper sports one of the highest bullet velocities in its class and superior damage. This weapon is able to one-shot a player when targeting the upper torso areas; head, chest, and even shoulders. Because of the damage output, the weapon has a slower rate of fire. Although, it has a quick reload speed.  
I am personally looking forward to building a sniper class loadout around this weapon. I loathe those moments when I hit someone at range with a headshot and they walk it off. I would like to increase the range and drop rate of my sniping game. This weapon seems like the perfect tool to do that.
This is just the beginning. . . 
Treyarch is expected to release even more information in the days before Season Two launches on the 25th. Be sure to check in frequently for all of the latest Call of Duty news. Soon, I will have a breakdown of the new Warzone modes and Zombie Outbreak mode that Treyarch has previously hinted at.
As always, I will be live on Facebook Gaming playing Call of Duty Warzone this Thursday at 6:00 PM CST and Cold War Zombies on Friday at 6:00 PM CST. With Thursday being launch-day, plan on trying out new guns and game modes with me. As well as exploring the battle pass and map changes to Verdansk. Friday will be choc-full of zombie-killing fun and Easter Egg hunts! Stay tuned to MHG for all of your Call of Duty news and remember, Blow it Up!