Hello, fellow Call of Duty operators! I know that if you are excited as I am for the free season two content coming to Black Ops Cold War and Warzone; then you are counting down the days until February 25th. Treyarch has been releasing trailers, teasers, and blogs that cover the upcoming content. There has been so much information! I am willing to boil it all down to a bite-sized explosion of awesomeness. Be sure to see my earlier articles covering the cinematic reveal trailer and the new weapons and operators coming in season two. 
Outbreak in the Ural Mountains
Outbreak is a large-scale Zombies experience that features massive amounts of the undead horde, vehicles, more Dark Aether story, and even a mini-gun! Sorry. I can't hide that I am super excited about this update. The Zombie mode has been a mainstay ever since it debuted in World at War. The evolution of this game mode has been astounding! The culmination of Black Ops Cold War's Zombie mode is called Outbreak. I am eager to see what Treyarch has in store with the new game mode.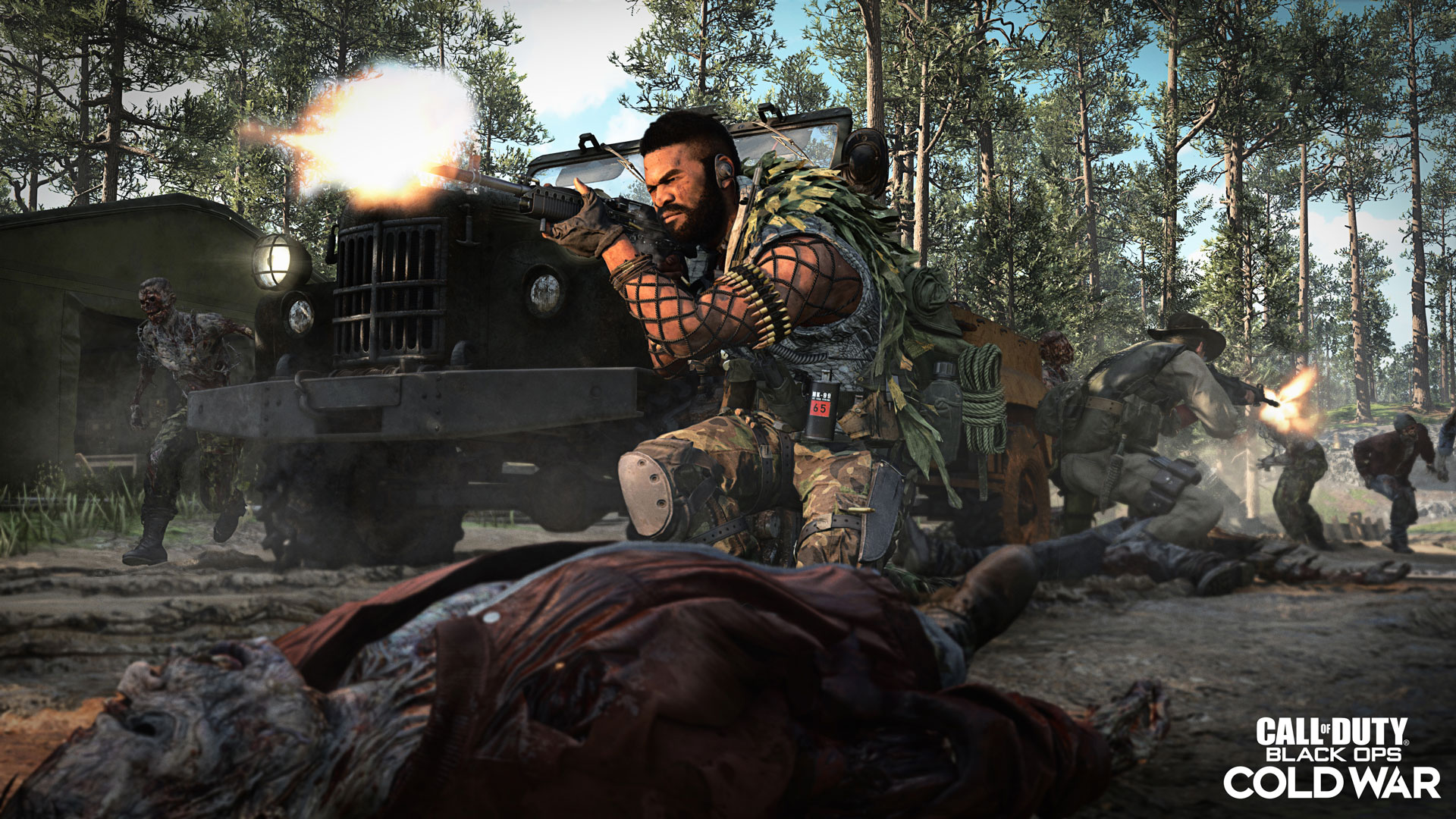 The developer describes that the agents of Requiem have traveled deep into the heart of Russia to continue the arms race against Omega Group. Requiem continues to fall behind in progressing its agenda. There are multiple regions in the Ural Mountains that have become Dark Aether outbreak sites. The Outbreak mode will be a four-player co-op mode in which, your squad will have the opportunity to research the Dark Aether and its implications. All the while, your squad will attempt to advance Requiem's goal of defeating the Omega Group. In order to do so, your squad will be tasked with completing deadly experiments that have claimed the lives of many. 
Treyarch describes the Outbreak experience as one that will take place across massive spaces throughout mountainous regions of the Urals. There will be new enemies, team objectives, player rewards, and intel to be discovered on foot, in vehicles, or by jump pads. I am quite certain that I saw a zombie in a mech suit in the trailer. That's not concerning at all!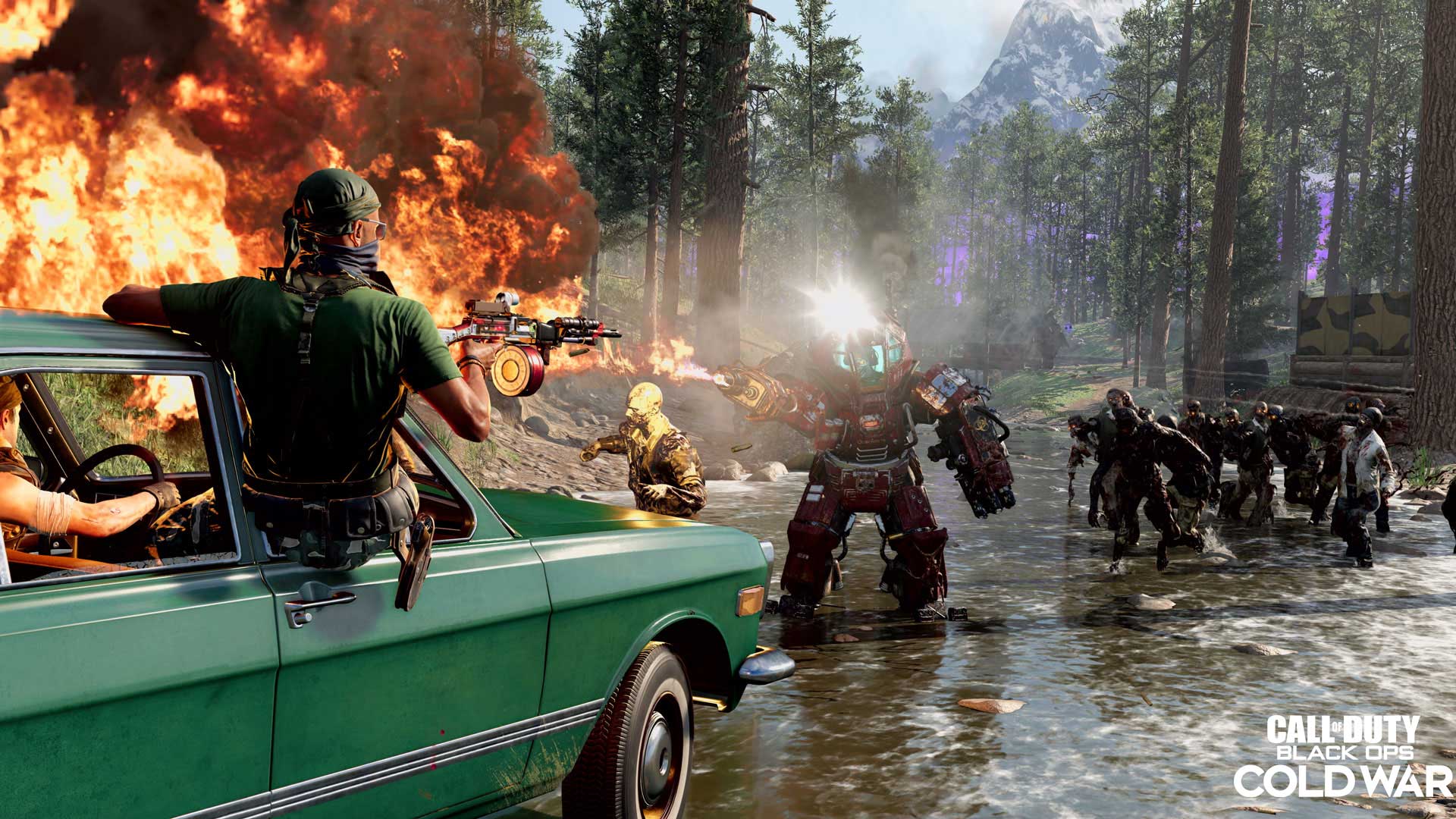 Some of the new objectives include hunting elite enemies with a satellite tracker, escorting a rover that detects dimensional portals, or holding out against zombies in a Dark Aether zone. As always, agents can choose to Exfil or risk entering a Dark Aether portal to up the ante and collect more rewards.
Killing Frenzy
Here is something that you might consider adding to your zombie loadout. It is the new Frenzied Guard field upgrade. Once activated, this will essentially turn all of the zombies' attention onto the player. While activated, only armor will take damage. This perk can be used to pull the horde's attention away from players who are becoming overwhelmed. Be sure that you can take on all of that new attention. I'll have thoughts on that later. ; ) There are three upgrades for Frenzied Guard that can be purchased with Aetherium Crystals:
repair all Armor upon activation
increase duration by 15 seconds
slow all normal zombie walking speed while active

When in doubt, blow it up!
The new ammo mod, Shatter Blast, speaks to all of us here at MHG. If explosions could be a spirit animal, then that would be ours. Shatter Blast can be purchased at the Pack-a-Punch and Elemental Pop machines. This mode makes bullets deal explosive damage, and at random, will explode dealing additional explosive damage. These random explosions will destroy impacted armor.
This mod is very useful for destroying Heavy Zombies. Possible upgrades that can be purchased with Aetherium Crystals are:
explosives deal damage to nearby enemies
knock down normal enemies
doubled their size for an even bigger bang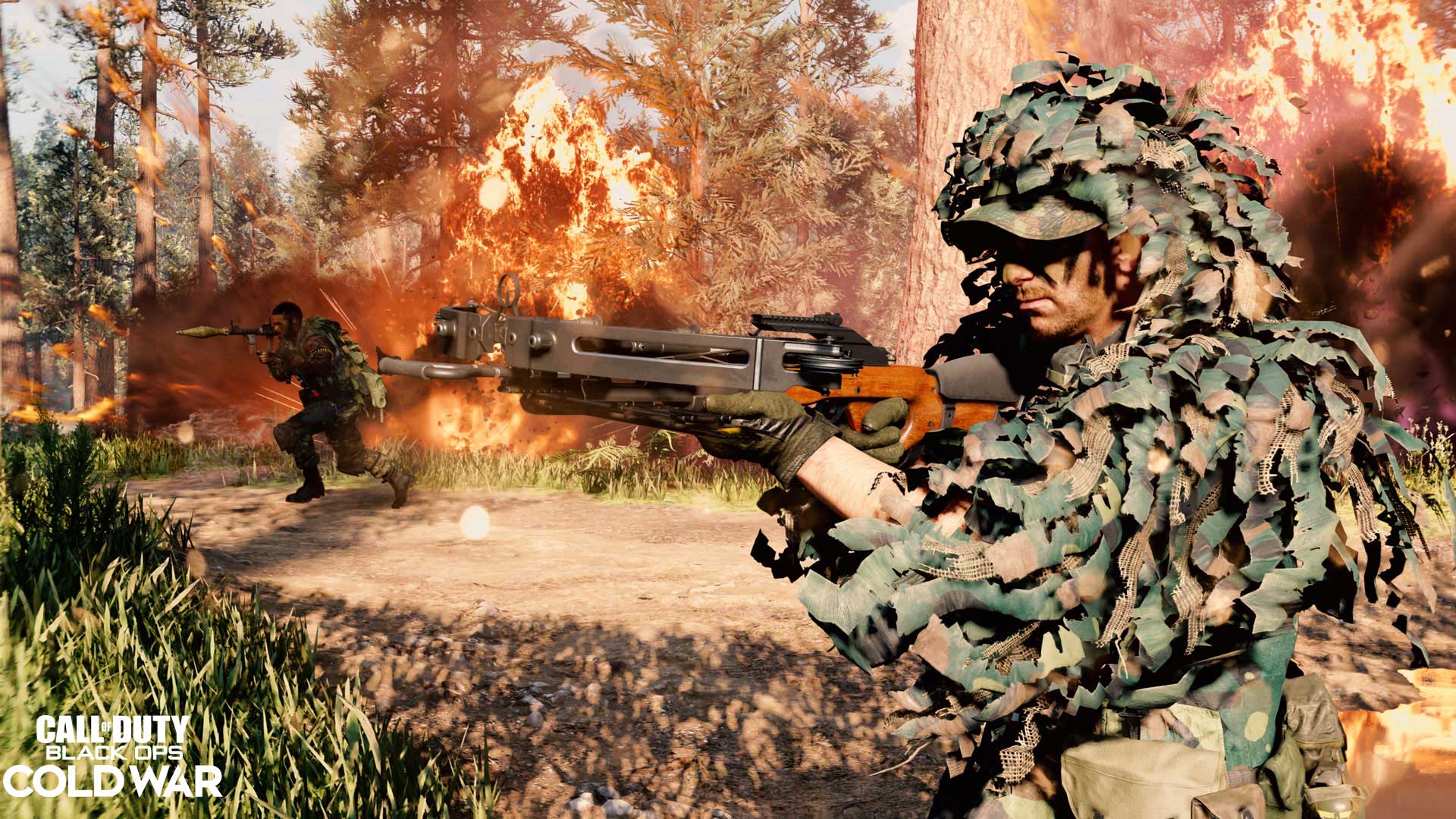 Ultimate Power
Are you ready to feel powerful in Outbreak and Zombies? Season Two will be adding two additional skills tiers allowing agents of Requiem to upgrade all skills to Tier IV and V. Treyarch is staying hush on what the new tier levels will include for our skills, but they promise some meta-changing fun and more explanation on this close to launch.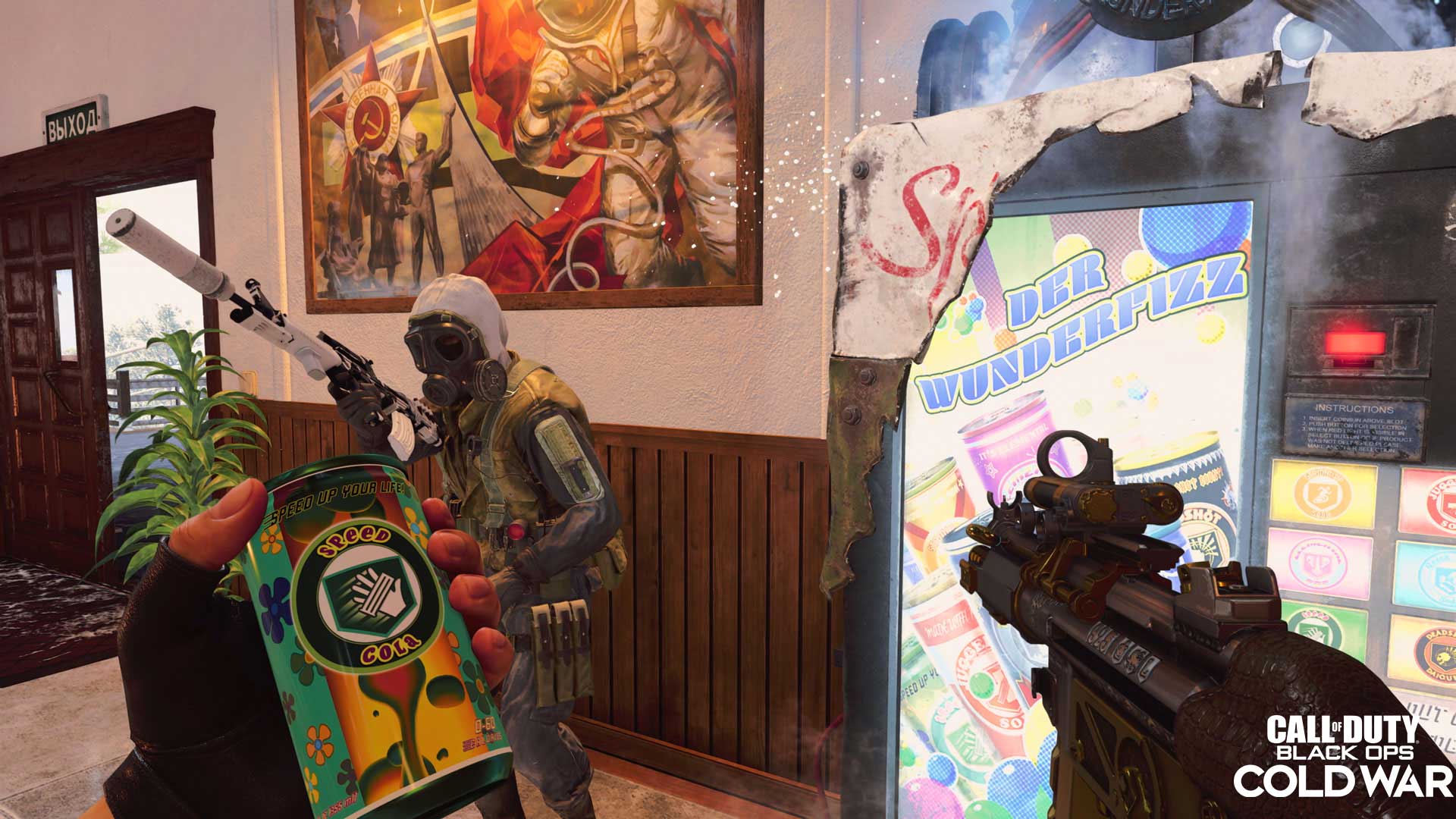 "Say hello to my little friend!" – Scarface
There is also a new support weapon being added called Death Machine. This is a handheld minigun with high damage rounds that makes short work of a cluster of zombies. I am looking forward to pairing the Death Machine with Frenzied Guard and causing all sorts of mayhem as I draw the zombies off of my buddies to buy them time to build those wonder weapons.
Ride or Die
There are two vehicles that will be available in Outbreak. The first is an Eastern Bloc sedan. This vehicle seats four and provides operators with the ability to quickly reach an objective by traversing terrain or it can be used as a mobile death sled. It will enable the team to hit-and-run or perform drive-bys on zombies.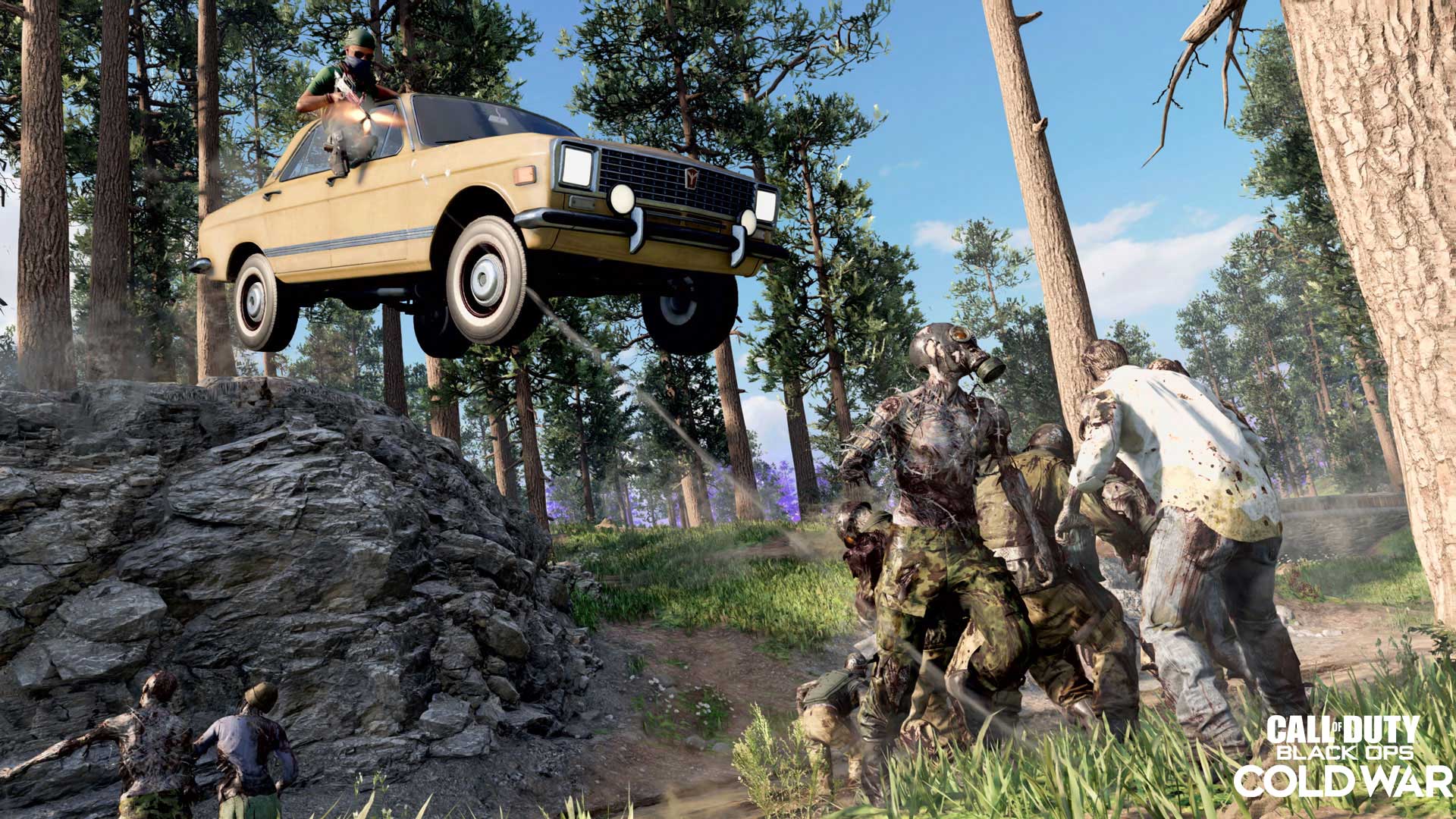 The second vehicle is the light truck. This is also a four-passenger off-road light vehicle. This military vehicle is topless so it provides plenty of visibility for drive-bys and even allows for operators to parachute into the vehicle for quick getaways.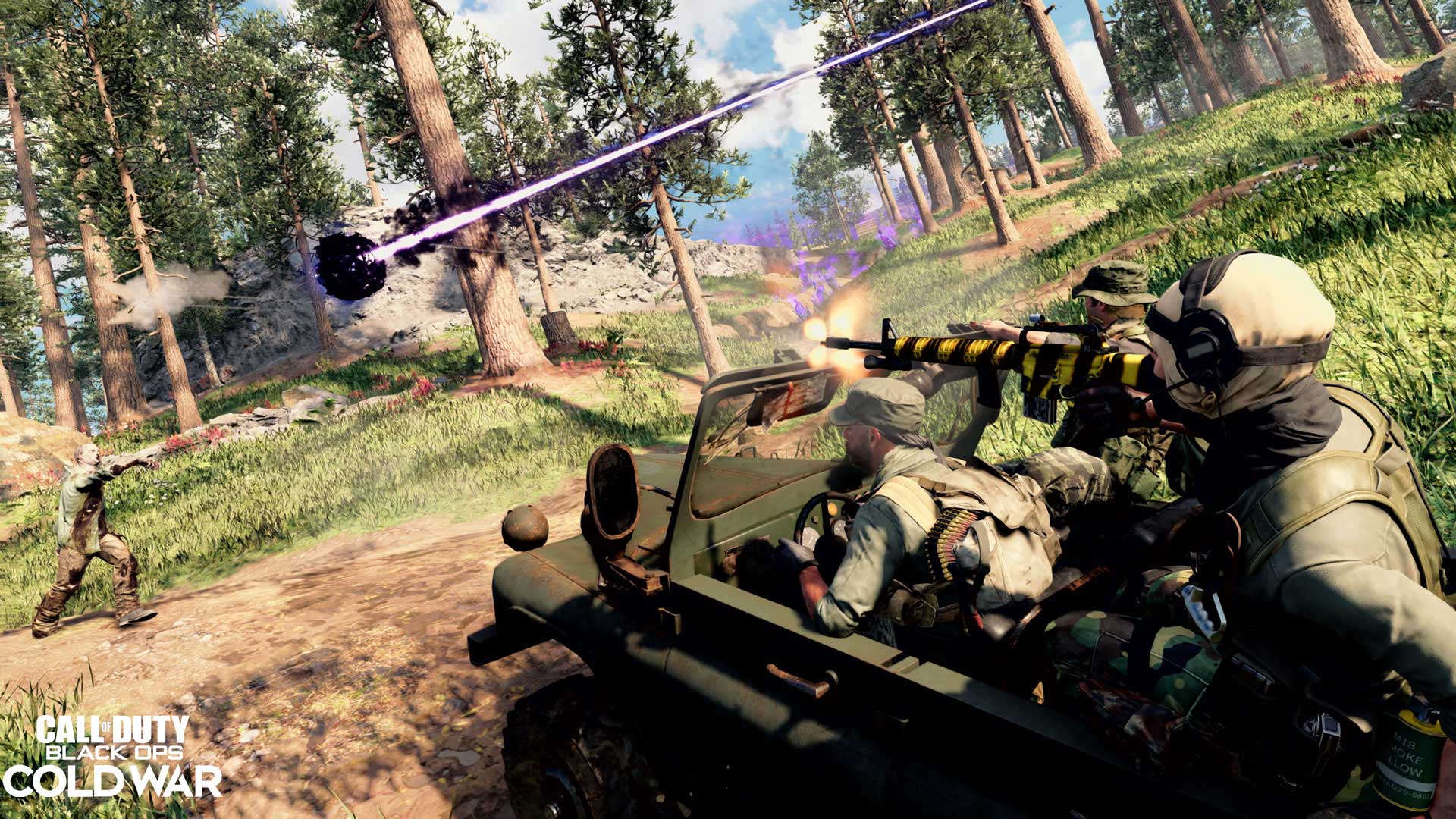 Bring on the zombie apocalypse!
Overall, I am stoked! I can not wait to take on that zombie mech with the new Fara 83 AR and the Shatter Blast explosive ammo mod equipped. I am also looking forward to seeing what is available in the newly added skill tiers. This could change the way I play. I also think that hunting down elite zombies will be really fun. I have a soft spot in my heart for monkeys so the one featured in the gameplay trailer on the rover will need to be protected at all costs.  Plus, I believe that there is a ton of info that Treyarch has not revealed. For example, is that a zombie dragon that just chomped that zombie dude? I can not wait to add dragon slayer to my list of achievements. Not to mention, how did they get a zombie dragon?  
How about you? Are you ready to jump into a vehicle and run over some zombies? Will you be the one to add Frenzied Guard to your loadout and take on the zombie hoard on your own to buy your friends time? What are your thoughts on the new Outbreak mode? Are you excited? Let us know your thoughts in the comments or in the forums!
As always stay tuned to MHG for your Call of Duty news! Feel free to come to hang out with me as I try out the new content live on Facebook Gaming. Be sure to hit that notification bell so that you never miss any zombie-slaying action!