Bioware's new IP, Anthem, has official dropped today. The developers have been moving very quickly with updates and providing gamers with a road map of their planned content. Now we are getting new information on what is all in store for Act 01 and the content updates.
If you recall recently Ben Irving released a road map that included showing us three different acts with content deployment over three different acts. You can read up on it here.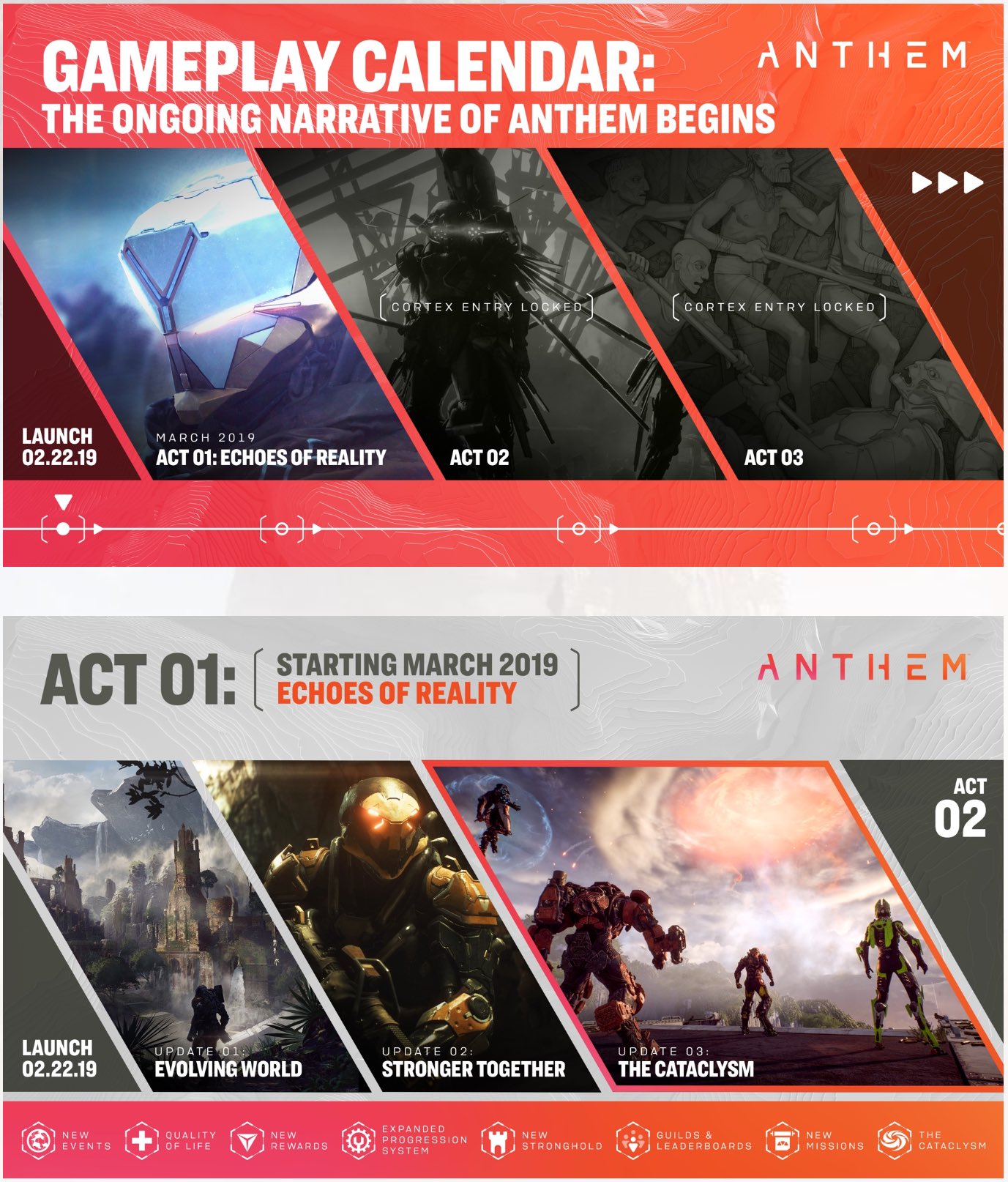 Today new information was released with more details with what is to be expected in Act 01.
Reoccurring Updates
With Anthem being a live service game we are getting a glimpse of the future from Bioware. With Act 01 comes reoccurring events.
For the month of February we are getting:
Outlaw Outrage
There Be Giants
Shaper Surge
Along with that we are getting updates in the coming months including things like strongholds caches, new items, legendary missions, Cataclysm, and more!
Read up on the full list here.
We have a lot to look forward to Freelancers.