We finally get to fest our eyes on the reveal of Battlefield 2042, and I can say I am very impressed with what I see so far. Battlefield is returning with updated multiplayer modes featuring Conquest, Breakthrough, and the new Hazard Zone. All while supporting 128 players.
Battlefield 2042 is a first-person shooter that marks the return to the iconic all-out warfare of the franchise. Adapt and overcome in a near-future world transformed by disorder. Squad up and bring a cutting-edge arsenal into dynamically-changing battlegrounds supporting 128 players*, unprecedented scale, and epic destruction.
Battlefield 2042 Maps
Battlefield 2042 is featuring some new maps.
Orbital – Kourou, French Guiana
It's a race against time and hostile conditions as you fight around the site of an imminent rocket launch. Watch out for both enemy fire and upcoming storms on this dynamic map.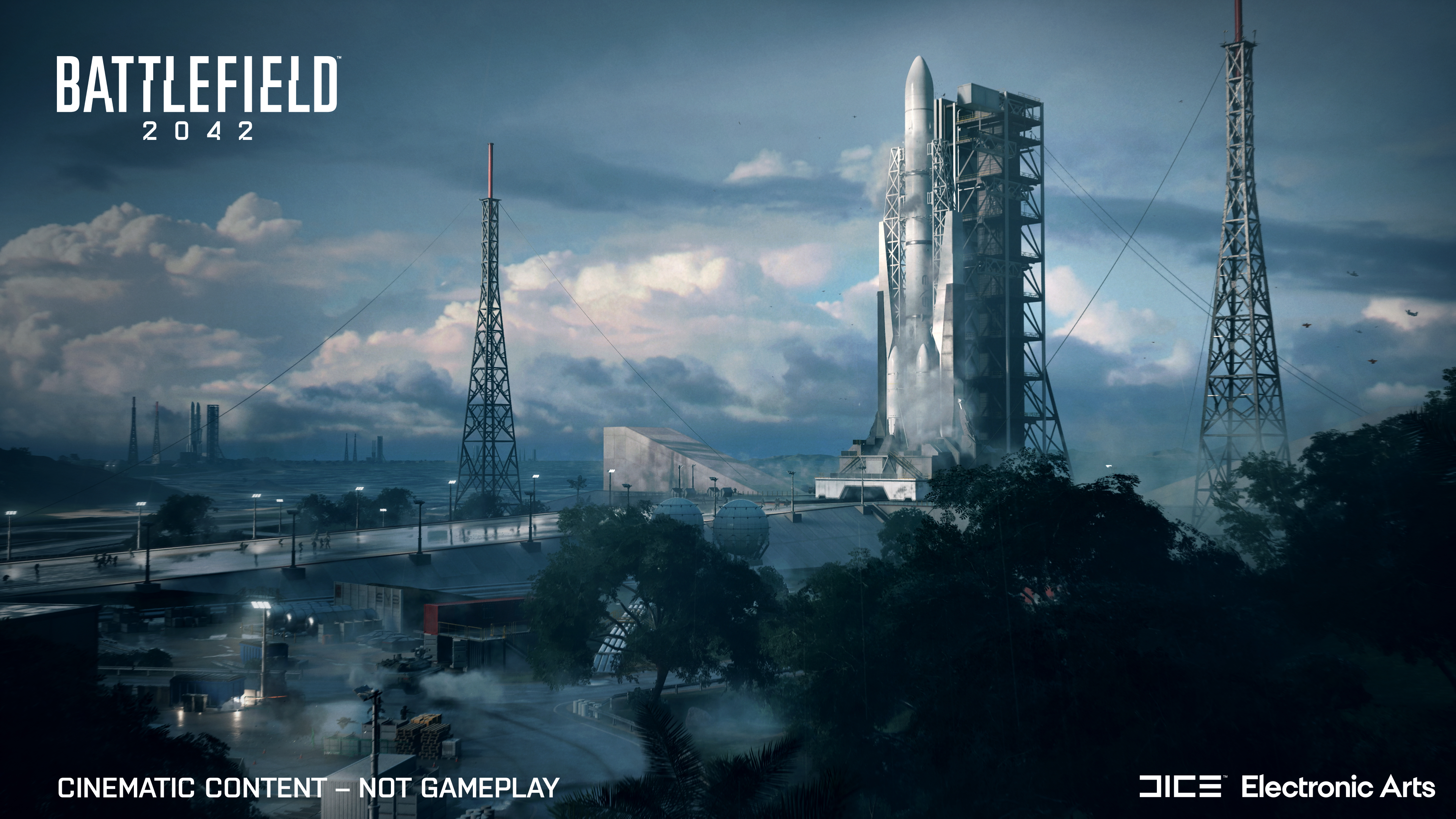 Hourglass – Doha, Qatar
Fight in a city lost to the desertification around it. Massive dust and sand storms are constantly rolling in, blotting out the natural light, as you battle for control of a convoy trapped in the shifting sands.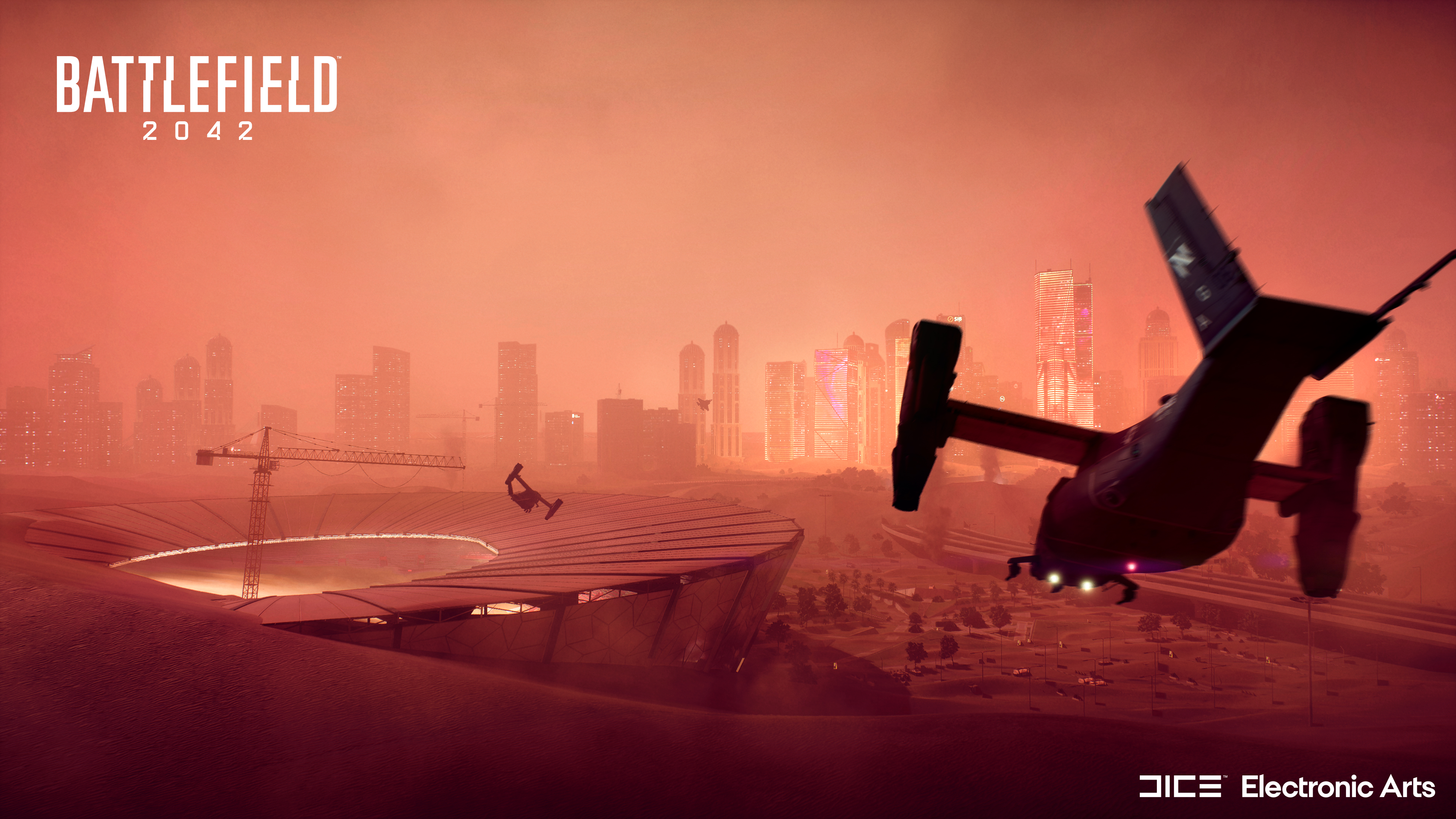 Kaleidoscope – Songdo, South Korea
In a state-of-the art metropolis in South Korea, zipline between skyscrapers and fight among the plazas surrounding the city's iconic data center.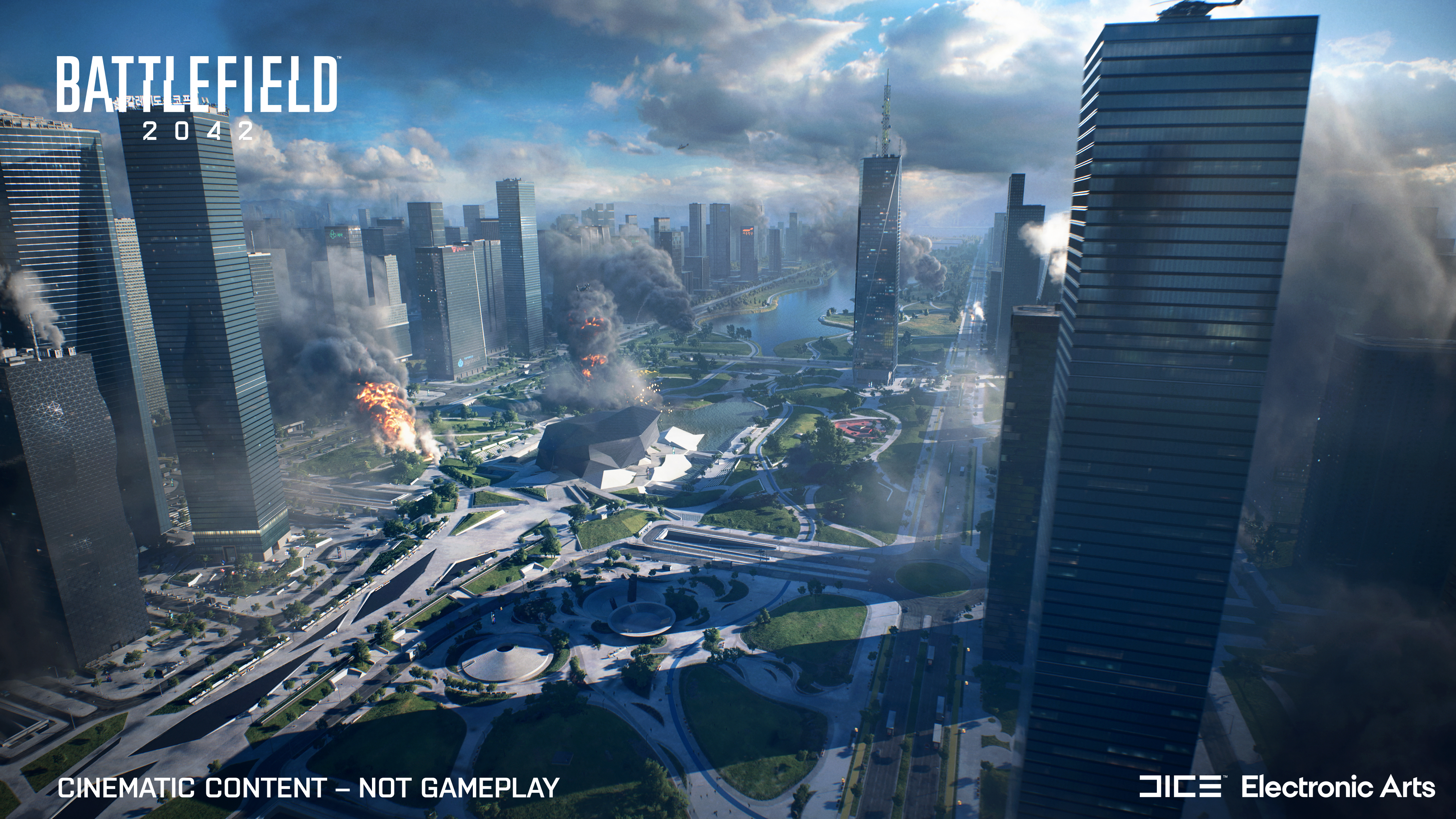 Manifest – Brani Island, Singapore
Watch out for tropical tornadoes and navigate through maze-like cargo containers in this key trade location, vital to American supply lines.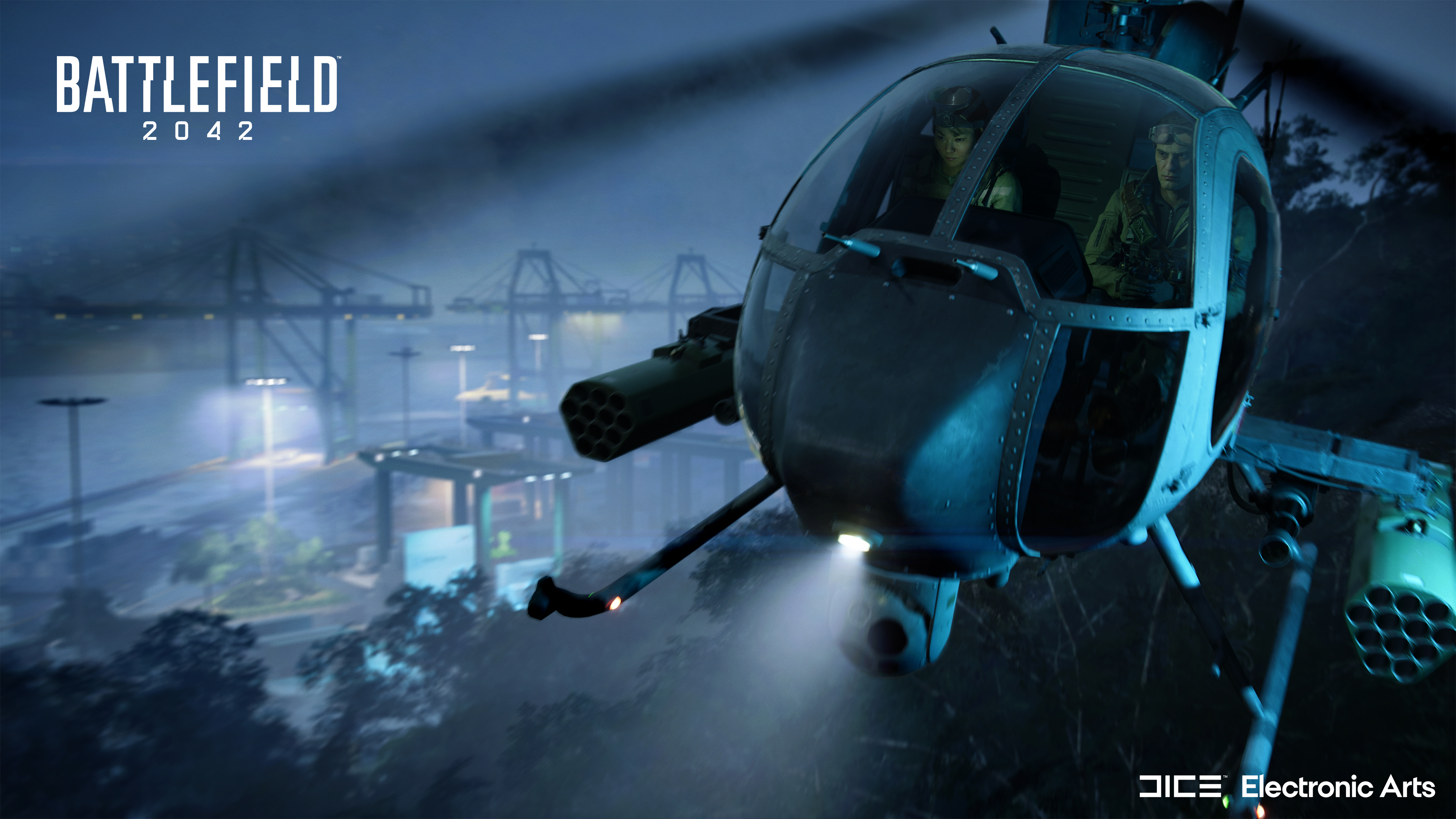 DISCARDED – Alang, India
Along a strategic section of India's west coast, colossal ships stranded on the beach are being stripped for parts. Fight among the hulls of these behemoths while adapting to deadly storms.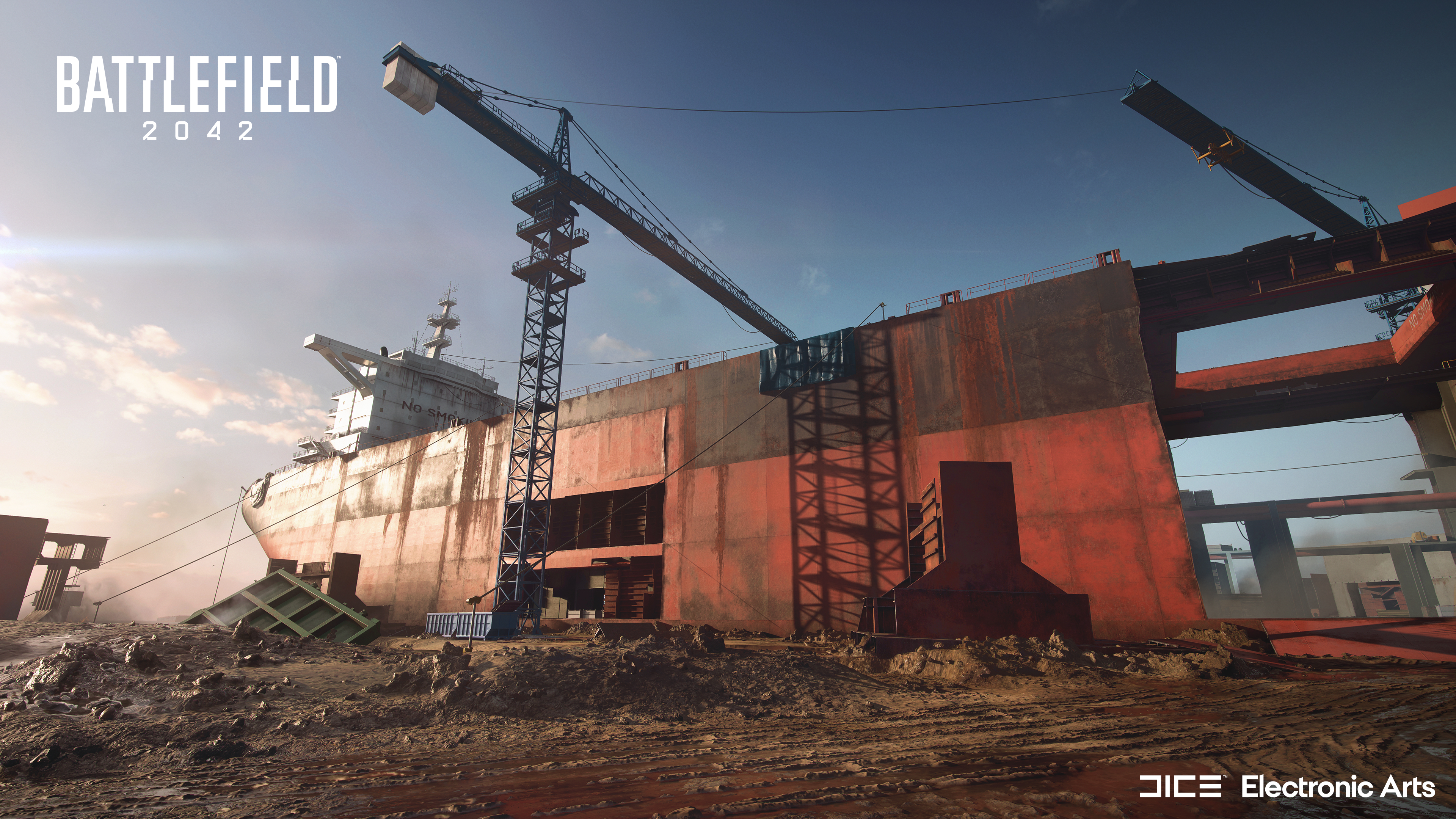 Breakaway – Queen Maud land, Antarctica
Tread carefully on this dynamic map, where oil extraction has turned the freezing area to a strategic hot spot. Take advantage of destructible fuel tanks and silos that create debris fields and permanent fires when destroyed.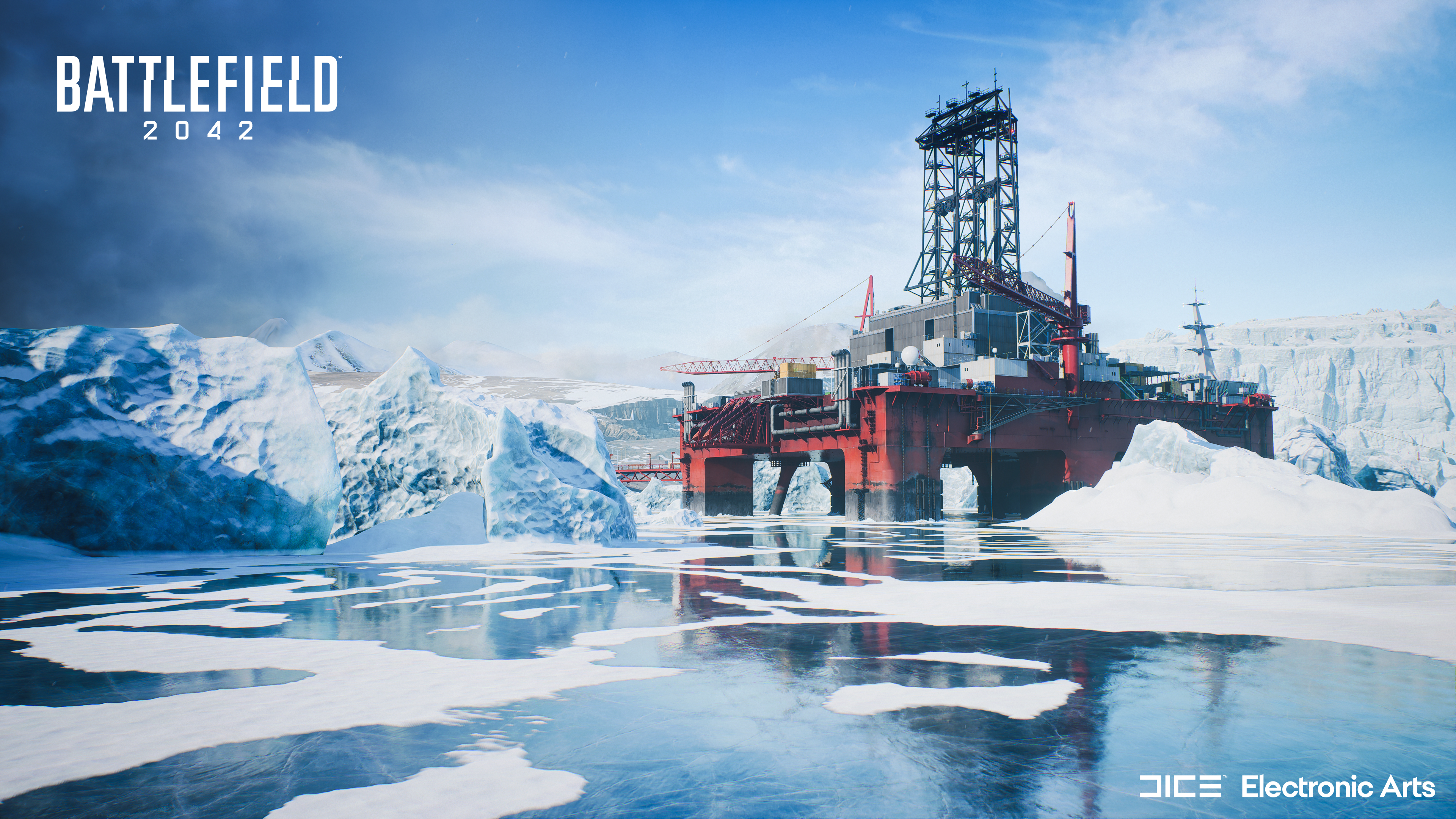 Renewal – Eastern Desert, Egypt
A giant wall, built to secure rich, man-made agricultural areas, takes center stage on this intense map. Prepare for the extreme conditions, deploy, and secure the access points and massive gates in the wall.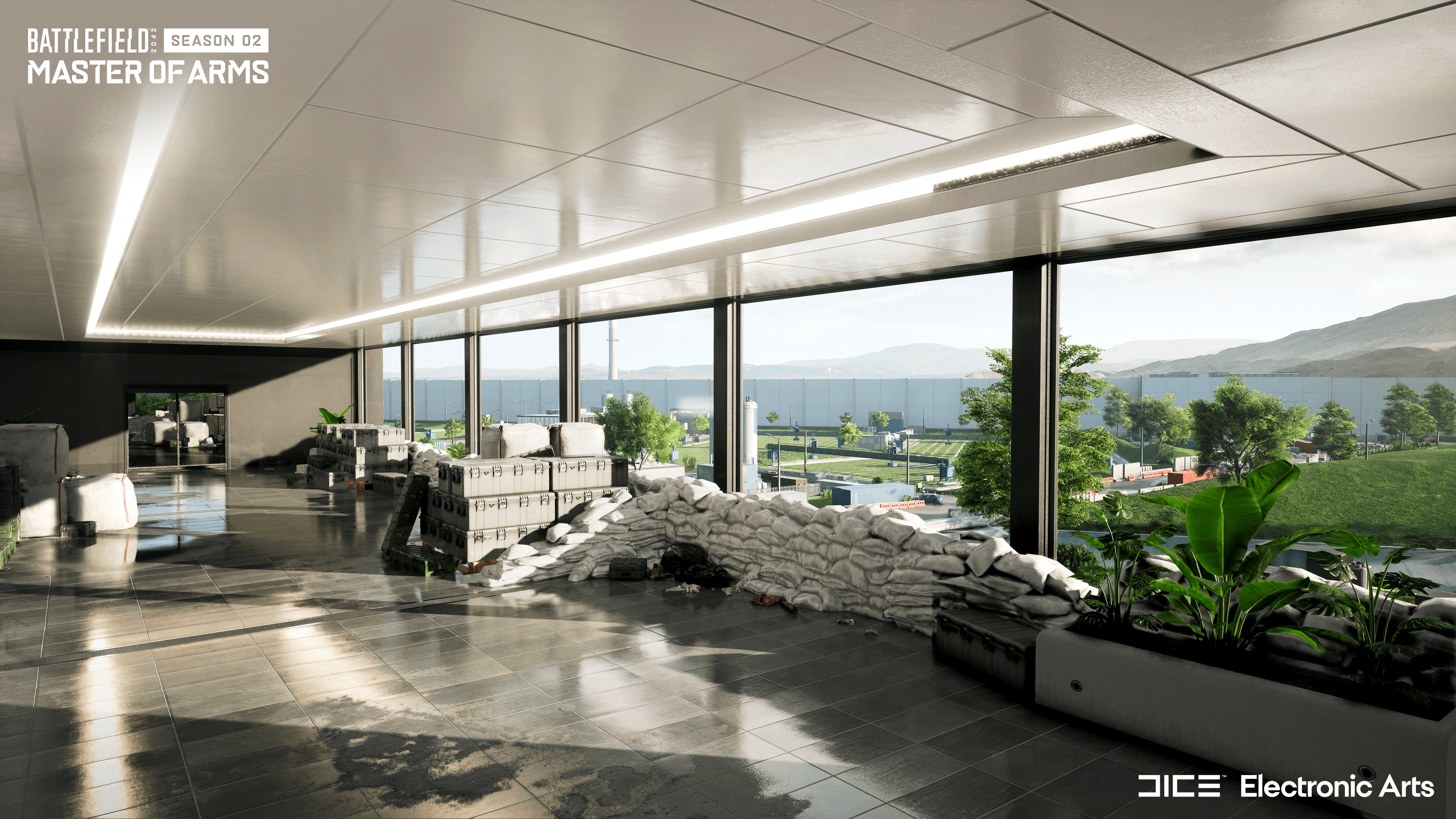 Live Service
DICE said they are approaching Battlefield in a new way when it comes to live service.
We'll be evolving our world and expanding on the fiction through Seasons, each one lasting for about three months. Every Season will come with a new free and paid-for Battle Pass, delivering new content to chase after.

In our first year of live service, we will deliver four Seasons, with four Battle Passes, four new Specialists, along with more fresh content.
For more information can be found on EA's website here. Are you excited for the upcoming Battlefield game? Make sure you join into our Discord and continue the conversation with us. And remember – When in doubt, BLOW IT UP!