If you missed it Respawn released a short story from one of its characters, Wraith. Respawn is taking a page out of Blizzards book and taking the opportunity to give us more lore along with a new event starting today.
The event named "Voidwalker" is putting Wraith front and center and diving deep into her backstory. The animate in this short is fantastic. I hope that Respawn continues to give us these deep dives into lore for their characters. Here is a closer look at some of the event details.
What's in the Voidwalker Themed Event
Wraith town takeover
Limited-time mode – Armed and Dangerous
Exclusive event challenges
Direct Purchase Shop
Double XP for Top 5 and Wins Weekend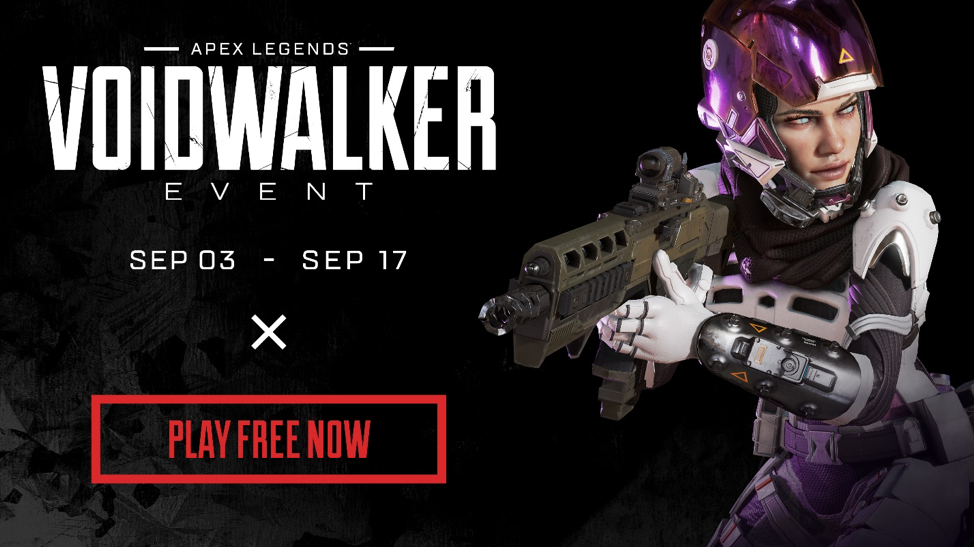 Along with that, we are getting two tiers of loot from challenges.
"Complete a variety of challenges to earn exclusive skins and Wraith-themed content. All challenges and rewards will be limited to the two-week event." Take a look below at the list.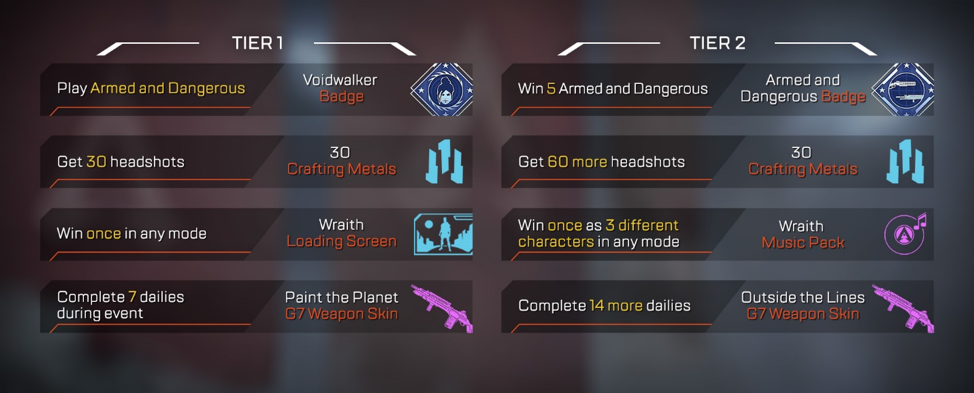 And after Respawns blowback from the last event, they are including the loot in the direct purchase store.
"New to this event we're introducing lower price point items; outside of the legendary skin and frame, all themed cosmetics are $5. These items are Event Limited, so they will be eligible to return six months after the event ends on September 17. During the Voidwalker themed event they will rotate through the in-game store on the following schedule."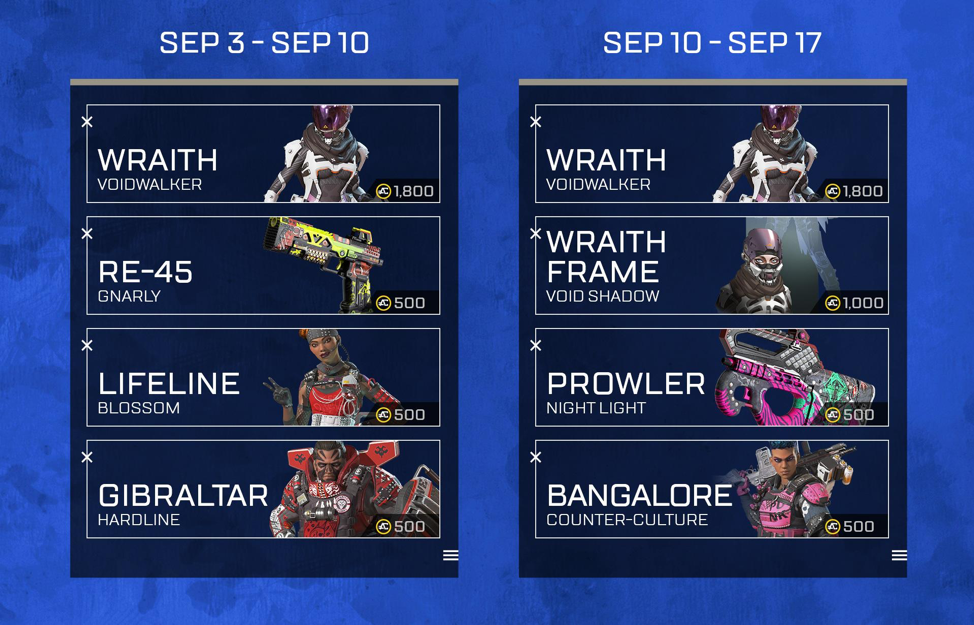 On top of all of this, it will be double xp weekend from September 6th through the 9th.
Make sure you watch the short story and let us know your thoughts below in the comments or on twitter.