Season 2 of APEX Legends is right around the corner and set to launch July 2nd. Along with season 2 comes a new weapon called L-STAR, and a new character Wattson.
The L-STAR
New Character and Battle Pass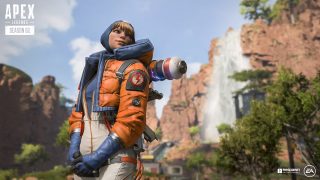 Wattson is the newest legend being introduced to APEX. We got our first look at her while at EA PLAY 2019.
Her abilities are the following:
Tactical Ability – Perimeter Security
Pass Ability – Spark of Genius
Ultimate Ability – Interception Pylon
APEX will also feature a new Battle Pass. You can read all the details here.