Apex Legends' ninth season, being referred to as "Legacy", launched on Tuesday, 5/4. This season alongside a shiny new Legend, a new game mode "Arenas" appeared. The Apex Legends community has a lot to be excited about over the next three months!
Kairi "Valkyrie" Imahara
The new season of Apex Legends has brought with it a new Legend, Valkyrie. Valkyrie's kit is all about vertically and movement, making her strong right out of the gate. Her tactical ability "Missile Swarm" sends mini-rockets into a grid-like area below or ahead, depending on where they are being aimed from. Valkyrie's passive ability, "VTOL Jets," allows her to jet into the sky to evade damage and combat.  This time in the air is limited, as her jets will need to refuel, which happens over time. Weapons cannot be used mid-flight. Her ultimate ability, "Skyward Dive" allows both Valkyrie and/or her allies to ascend quickly into the air in order to re-engage launch mechanisms similar to exiting the dropship or using a balloon tower.
Arenas
This season also brought with it a new, permanent game mode called "Arenas." This game mode features 3v3 gameplay on five (for now!) new maps based on the maps featured in Battle Royale. Arenas features round based combat with buy phases, similar to games like Counter-Strike, Rogue Company, and VALORANT. Each buy phase the amount of materials available to spend increases, however there are ways to obtain more materials within each round. Similar to the BR mode, there is a ring that shrinks the map with each round. Revives can be given to downed players, but once a player is killed, there's no bringing them back until the round is over.
Battle Royale
Of course, the original game mode featured in Apex Legends remains prominent. This season, Olympus and World's Edge become the rotating maps. Fans of the game are happy to see World's Edge return, as it has been out of the rotation for public lobbies for some time. World's Edge will also be offered as this season's Ranked Map. Olympus has had some changes made to its map, with some new areas and an invading plague breaching its perimeter. This means more lore is on the horizon (pun intended) as the season unfolds.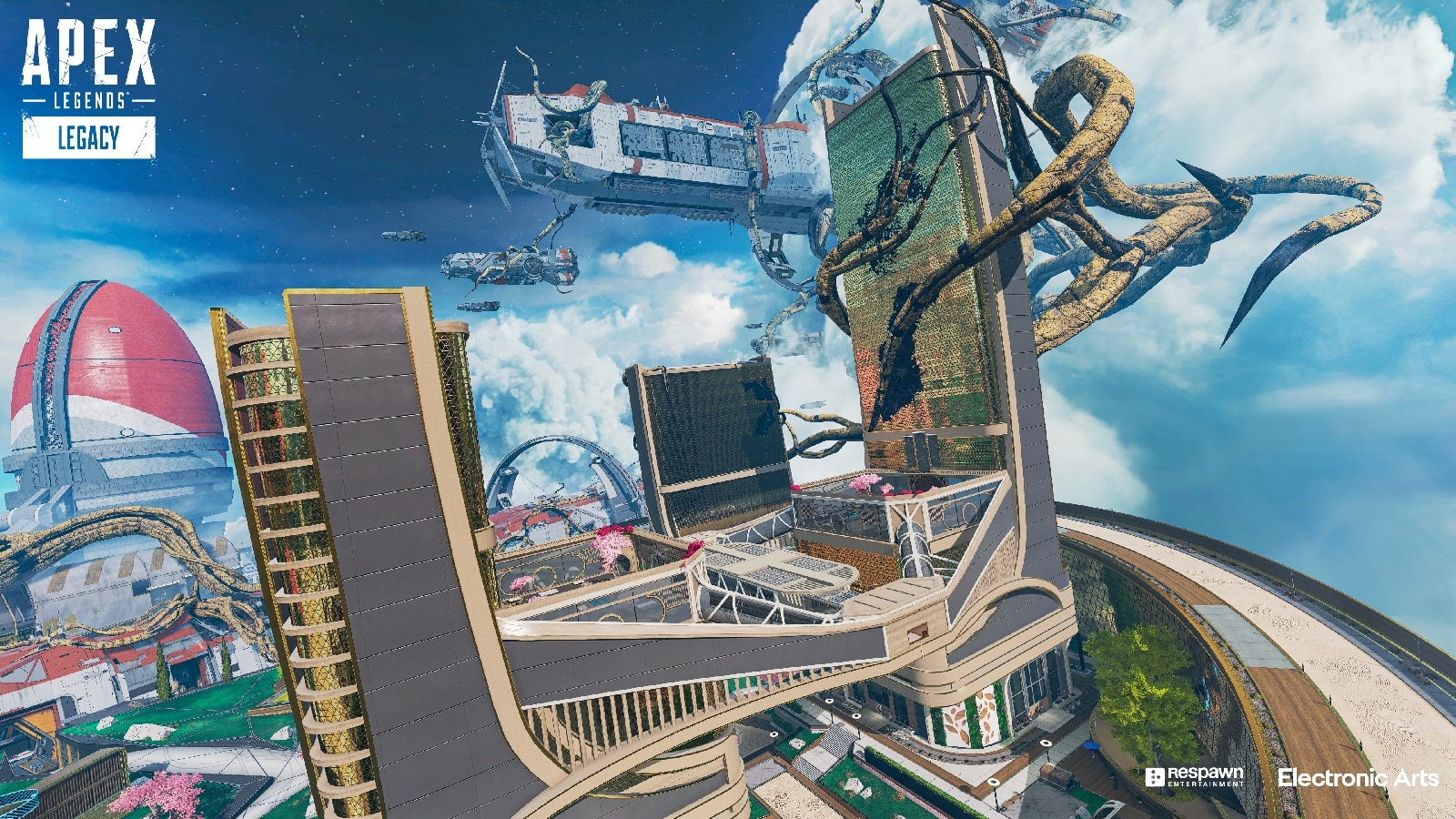 Apex Legends can be played for free on PC, Xbox, PlayStation, and Nintendo Switch. Better yet, it features crossplay, so no matter where you play, you can play with friends! Be sure to Stay Rad, jump in, and BLOW IT UP!