It has been a little over a year since Anthem released and a few months since Bioware announced a complete overhaul of the game's core mechanics and gameplay. As someone who has followed Anthem's development and reception long before it's 2017 reveal, I was under the impression it would be some time before we heard anything else from the Anthem team. Amidst a difficult and trying time in the world, Bioware Austin's new Studio Director, Christian Dailey, gave us a little peek into the continued development of Anthem.
Breaking Radio Silence
With good reason, Bioware have been taking a "Show. Don't Tell" approach in regards to Anthem, so today's update comes as a bit of a surprise. With this said, the only thing that we actually saw was a picture of Christian and his "personal struggles" of working from home during the COVID-19 pandemic. All joking aside, this update is a huge step in the right direction towards rebuilding community and consumer trust and it's transparency like this that I, as well as others, would like to see more of moving forward. So let's take a look at what we did learn from this update.
Whether you'd like to call it "NEXT" or "2.0", the next iteration of Anthem is currently in an "Incubation" phase. Now, while many may think this would be a literal rebirth as the term may imply, Dailey states in the blog post that it's more about further experimenting with the things players didn't like about Anthem at launch to help compliment the things that it did excel at.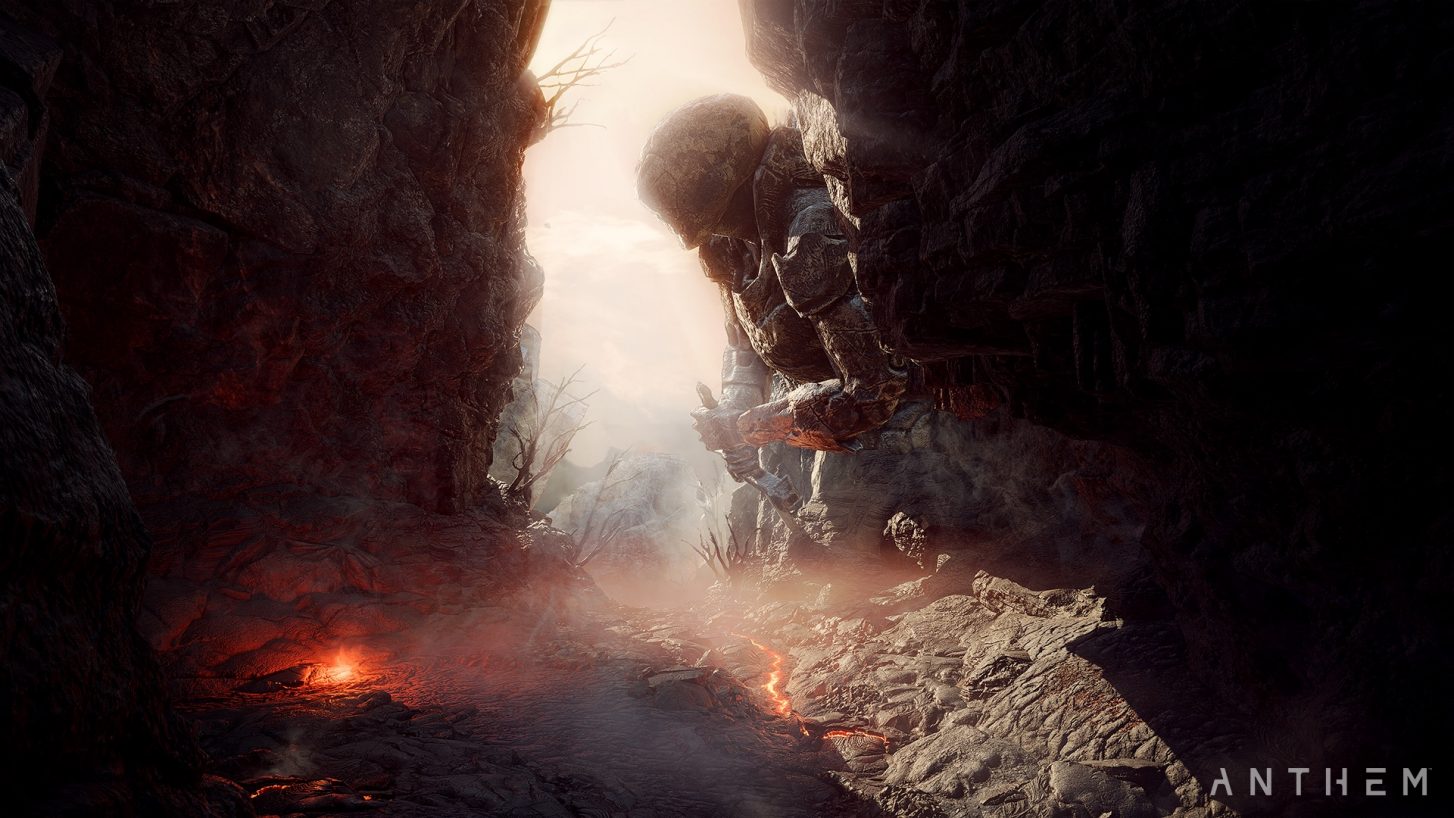 Initially, a lot of people close to the project were under the impression there was a substantial team working on 2.0, but Dailey confirmed today that there was a small (30-ish people) team that are heads down on getting to the next phase. With the next phase comes testing and feedback and they have made it a point that they want to continue the transparency as much as they can. In addition to increased transparency, they're looking to keep lines of communication open with the community in order to get the best version of future Anthem to its players laying in wait. 
What's Next?
In the end, what I've gathered from today's blog is that we will need to be even more patient in regards to the future of Anthem. While my initial estimation upon first hearing rumors in late 2019 would be that we could potentially have this massive overhaul sometime before the end of 2020, given what we know now I wouldn't expect a full roll out no sooner than Holiday 2021. Hopefully, we as a community will be able to see more of the process by way of a PTS, but only time will tell.