Anthem issue number one is out today by Dark Horse Comics. Dark Horse takes us back in time to a prequel time before the video game Anthem.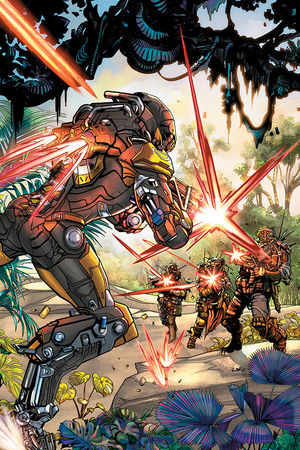 You can order the comic here. The current price is $3.99.
When Kismet's family is ambushed while traveling between settlements, the young boy is rescued by one of the exosuit-clad warriors known as Freelancers. Now an orphan, it's up to him and his adoptive sister, Jani, to build a future for them- selves–and humanity–on a planet filled with danger.
CREATORS
Writer:

Artist:

Colorist:

Michael Atiyeh

Cover Artist: