Analog Assault Podcast Episode 20: Going Live on Mixer, Chat about Star Wars & EA
Recorded on Thursday, February 15, 2017.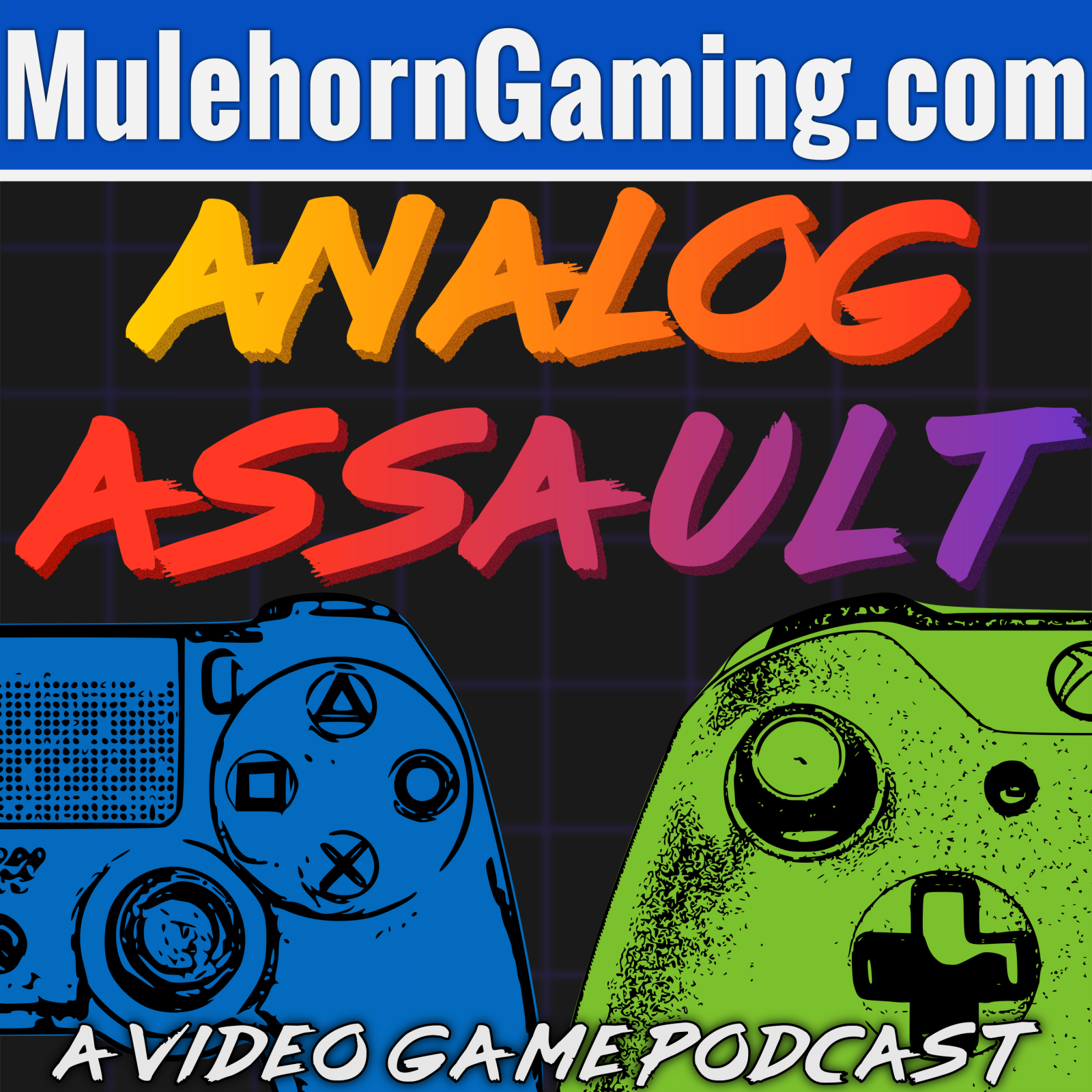 This is a very special week for us as episode 20 marks our first live broadcast of Analog Assault on Mixer. From now on, catch us live at mixer.com/mulehorngaming and chat it up with the gang and other viewers! We'll be aiming for Thursdays at 8:30 Central Time, but pay attention to Twitter @MulehornGaming for updates!
A recent article adds one more voice to a growing choir of disgruntled gamers and Star Wars fans… and the author is claiming that Disney might revoke EA's license to create and publish Star Wars games. Is the tip legit or full of it? The Mules dish.
In honor of the live direction we've taken the show, we're highlighting some great submissions to Shots Fired this week. Topics include: Difficulty levels in games, preserving older games, Ubisoft, DnD classes, and state of the games industry. We also take some live questions on the fly, so stick around for all the shenanigans!
If you want to be featured in our Shots Fired segment, tweet @mulehorngaming using #AskAnalog, hit us up on Facebook, or hop into our Official MHG Discord Server to chat it up!
Our podcast is supported by some amazing people known as patrons. If you want to help out, please visit our Patreon page and make a commitment! Your small monthly donation can get you access to our Patreon Discord chat server, pre-podcast voice chat, MHG swag, monthly update videos from Wade, and a custom Twitter banner! Plus, it helps us create awesome giveaways and keep up the explosive action!
And remember… When in doubt, blow it up!
———-
Music used:
Neuro Rhythm by Aaron Spencer https://machinimasound.com/music/neurorhythm