Analog Assault Podcast Episode 30: Destiny 2 Warmind & Red Dead 2 Reveal w/ Lupo2therescue
Recorded on Thursday, May 3, 2018.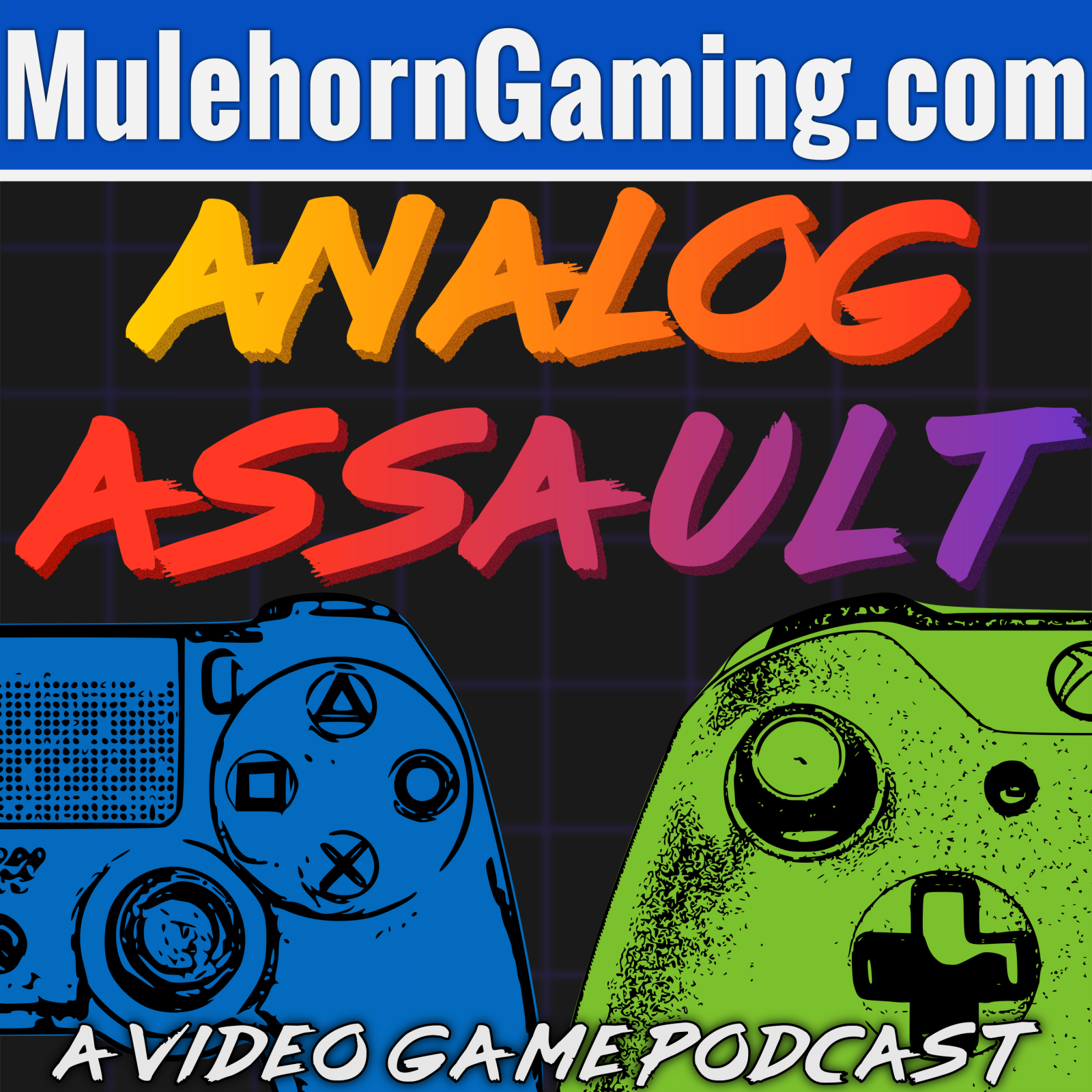 Our friend, streamer, and content creator, Lupo2therescue is joining us this week to shoot the breeze on the latest gaming news! Lupo shares his story first, detailing what it's like to stream and how he turned his setup pro with a DIY attitude.
Next up, the guys discuss Red Dead Redemption 2 and wonder how a Battle Royale mode would work.
A new expansion, a new season, and a plethora of changes are headed for Destiny 2. We've all spent an hour or two in Bungie's looter-shooter, and Bungie is working hard at increasing those hours played.
Your #AskAnalog questions touch on God of War, Sea of Thieves, Infinity War, and Lupo shares some pro tips about being a streamer!
If you want to be featured in our Shots Fired segment, tweet @mulehorngaming using #AskAnalog, hit us up on Facebook, or hop into our Official MHG Discord Server to chat it up!
Watch live on Thursdays @ 8:30 PM CST! https://mixer.com/mulehorngaming
Our podcast is supported by some amazing people known as patrons. If you want to help out, please visit our Patreon page and make a commitment! Your small monthly donation can get you access to Patron-only episodes, exclusive giveaways, our Patreon Discord chat server, pre-podcast voice chat, MHG apparel, monthly update videos from Wade, and a custom Twitter banner! Plus, it helps us create awesome giveaways and keep up the explosive action!
And remember… When in doubt, blow it up!
———-
Music used:
Neuro Rhythm by Aaron Spencer https://machinimasound.com/music/neurorhythm