Analog Assault Podcast Episode 22: Silver Surfer Movie, Cyberpunk 2077, Backwards Compatibility
Recorded on Thursday, March 1, 2017.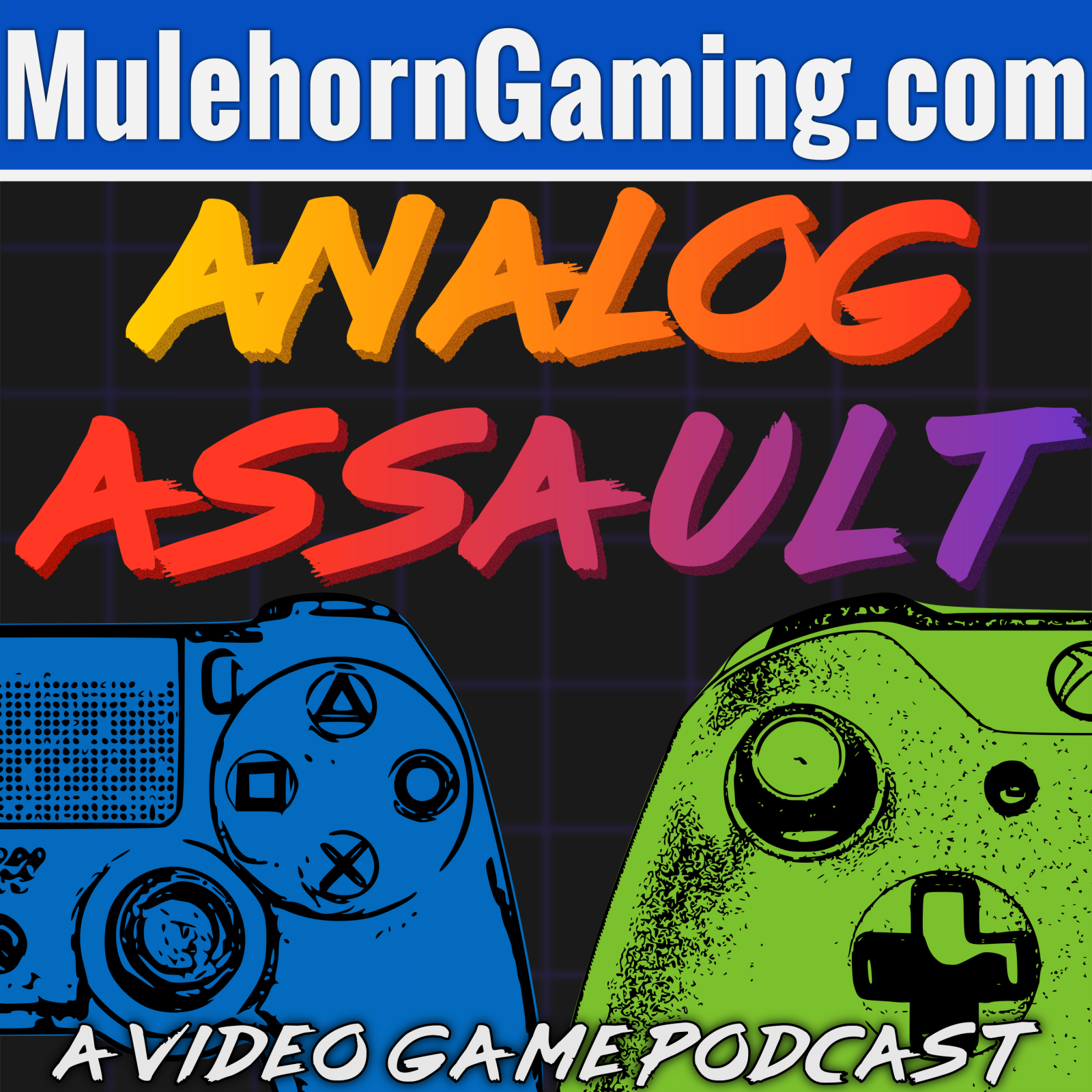 We're kicking things off with some news from the silver screen. Silver Surfer, specifically, as well as the Avengers look to make comebacks in the future. We discuss the potential of a fantastic rumor as well.
Recently, the CEO of CD Projekt Red described the scope of their newest project, Cyberpunk 2077, and it sounds huge.
Xbox is rereleasing four Xbox 360 games enhanced for the Xbox One X. Their focus on backwards compatibility leaves us looking towards Sony to pick up the pace, especially with PS3 and Vita games retiring from their rotation in PS Plus' free offerings.
We field your questions and comments to the best of our collective ability in Shots Fired. This week we discuss what virtual worlds we'd most like to experience, Battle Royale modes, Xbox Game Pass, Twitch, and quite a few more.
If you want to be featured in our Shots Fired segment, tweet @mulehorngaming using #AskAnalog, hit us up on Facebook, or hop into our Official MHG Discord Server to chat it up!
Watch live on Thursdays at 8:30 PM CST! https://mixer.com/mulehorngaming
Our podcast is supported by some amazing people known as patrons. If you want to help out, please visit our Patreon page and make a commitment! Your small monthly donation can get you access to our Patreon Discord chat server, pre-podcast voice chat, MHG swag, monthly update videos from Wade, and a custom Twitter banner! Plus, it helps us create awesome giveaways and keep up the explosive action!
And remember… When in doubt, blow it up!
———-
Music used:
Neuro Rhythm by Aaron Spencer https://machinimasound.com/music/neurorhythm