Inside Xbox is over. What went down, what got revealed and when can we see more? I have all the scoop on some of the games that got announced yesterday.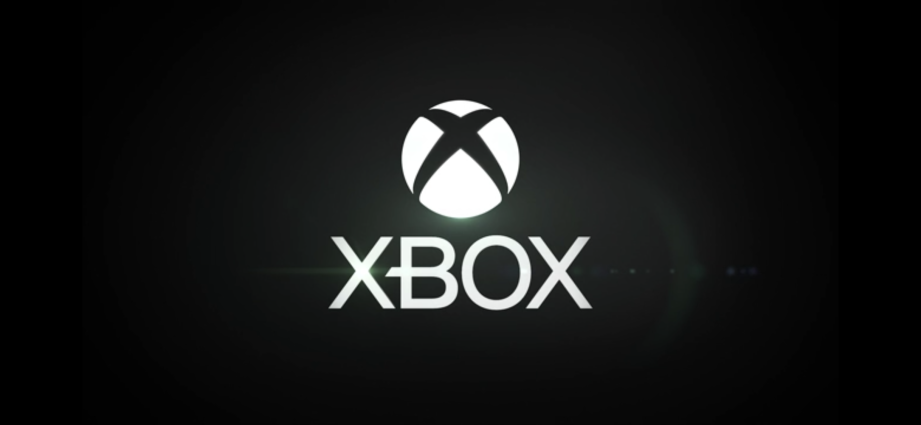 So here we are at the end of Inside Xbox and yesterday revealed all the 3rd party games that were going to be coming to series x. Did we get any big reveals? No, however what we did get was an interesting array of indie games with a couple of well known titles thrown in for good measure. We were told that there would be gameplay trailers and whilst that wasn't exactly what we received a few still managed to create a bubble of excitement. Lets take a peek of just some of the games that were shown.
Bright Memory:Infinite
This is one that really caught my eye! Created by FYQD-Studio is Bright Memory:Infinite, a quick pace futuristic game mixing FPS and action genres. What we did get was some glorious gameplay and what seemed to be…dolorians!
Bright Memory: Infinite is set in a sprawling, futuristic metropolis in the year 2036. A strange phenomenon for which scientists can find no explanation has occurred in the skies around the world. The Supernatural Science Research Organization (SRO) has sent agents out to various regions to investigate this phenomenon. It is soon discovered that these strange occurrences are connected to an archaic mystery – an as-of-yet unknown history of two worlds, about to come to light…
Source Xbox
It has to be said that the studio developing this game is one manned and that's pretty remarkable if the gameplay is anything to go by.
The game is yet to have a rating or release date however we do know that it's out in 2021 for both series x and Xbox one.
Dirt 5
Dirt 5 is a familiar game that got announced at Inside Xbox. This latest game in the series (brought to you by Codemasters) has an array of features on offer this time around. Featuring career mode, a four-person split-screen mode, online, and a photo mode!
What stood out the most for me with Dirt 5 is how colorful it was. Vibrant colors, off-road racing, and a variety of bright vehicles made it look fun and fresh. I might not be the biggest fan of racing games but this one spiked my interest.
The game is set for release October 2020 and will be available on Series x and Xbox One. It's also worth noting that it's part of the smart delivery scheme, of which I will go into a bit more detail!
Vampire: The Masquerade

– Bloodlines 2
Bloodlines 2 is the sequel to the original role-playing game released back in 2004 and this time round its coming to Series X! The game itself was announced last year in 2019 with a release date expected in March of this year but that got delayed, maybe so it could become available on the series x? One thing that is for certain is that it's piqued my interest…vampires, yes, please!
Developed by Hardsuit labs, Bloodlines 2 has reactive storytelling in which the game reacts to every choice that you make in the game, from your background, your clan you decide to join and the faction of your choice all playing a part in affecting your playthrough, in short, it's an action – RPG.
At the moment there is no set release date for the game aside from it being out this year. Vampire the masquerade: Bloodlines 2 will be available on the PC, Series X, Xbox One and PS4.
Second Extinction
Now, this is a game worth checking out. Second Extinction is a 3 player cooperative shooter in which you have to essentially wipe out dinosaurs, pretty cool right? Teamwork is a big focus in Second Extinction as you play one of the survivors using abilities and weapons to destroy the dinosaurs and take back the world!
We actually got gameplay in the trailer which was certainly welcomed as for some seeing how the game plays is pretty important in their decision to pre-order a game.
Mutated dinosaurs have destroyed humanity, and the few survivors left have fled to space. Through short but intense guerilla missions, your specialized fireteam is being sent back to Earth to pick the invasion force apart. It's time to take back our planet!
Source Xbox
Having a game like this on the horizon is very refreshing, apart from ARK and Jurassic World we currently don't have anything like this, it will certainly be interesting to see where they go with this.
Second Extinction has no release date as of yet, however, there is a closed beta planned this summer on steam. Available on Series X and Xbox One.
Assassins Creed Valhalla
OK let me start off by saying that when they revealed what they did in the trailer yesterday it wasn't exactly what everyone was expecting, however I'm not going to focus on that negative and instead run through what we did learn.
So, we now know that we can play as either a male or female Viking, we haven't yet seen the female but I'm hoping that's something we get to see soon. We take on the role of a Viking raider who grows up to be a strong warrior, leading their clan to a home in England during the ninth-century.
Just like previous titles – Origins and Odyssey, Valhalla takes on the RPG approach offering playing the chance to lead raids, shape the game and its world with your choices as well as having the opportunity to build your own settlement.
Yes, we didn't get the gameplay we expected, but I'm still pumped to see more from this. Valhalla drops in holiday 2020 on Series X, Xbox One, PS5, PS4, Epic Games, UPLAY, and Stadia.
So what is Xbox Smart Delivery?
Essentially it is buying a game for your Xbox one and it then being available on the series x.
It means that you will always own the best quality version of the game and with the series x promising games faster loading times and better graphics, it's a good thing to offer those who will upgrade their consoles. What is worth noting is that this isn't going to be available for every single game, however, there are already a few games that have been added to the smart delivery library, below are the games currently added to the Smart Delivery library:
Assassin's Creed Valhalla
Call of the Sea
Chorus
Halo Infinite
Hellblade 2
Scarlet Nexus
Second Extinction
The Ascent
Vampire: The Masquerade — Bloodlines 2
Yakuza: Like a Dragon
So much more!
I have covered a few of the games that were shown at Inside Xbox but to catch all the titles that were revealed you can watch the amazing Radical review the whole show over at her Youtube channel.
Inside Xbox will be taking place over the summer and the next installment is due in July and its the turn of Microsoft studios to show off their planned titles. It'll be interesting to see what they have come up with and what they have to reveal to us.
What are you most looking forward to? Which game stood out the most to you? Feel free to let us know in the comments section or in our community forums. Alternatively, you can come discuss it in our Discord with us, we'd love to see you over there!
In the meantime, stay safe and remember…when in doubt Blow It Up!