For those gamers who are playing Star Wars Battlefront II early, thanks to the 10 hour preview on EA Access, we have more information to get excited about. EA released what they are calling "The Last Jedi Season."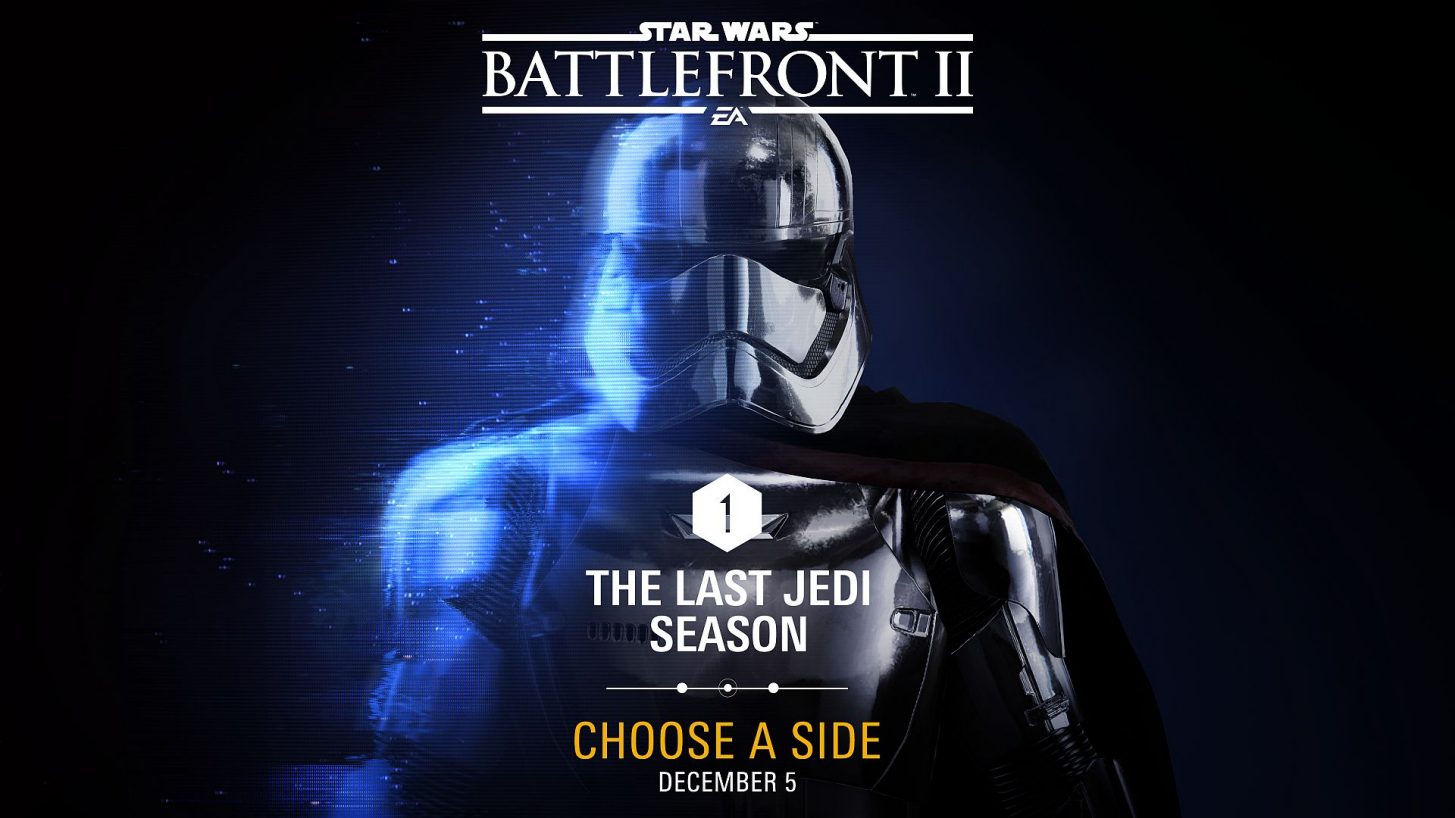 The Last Jedi Season
Starting on December 5th, you must choose a side: Either First Order or the Resistance. Your choice allows you to take part in challenges that grant you faction-specific rewards, so choose wisely. Things are kicking off right before the release of The Last Jedi in theatres on December 13th, when Finn steps into the Battlefront II arena to face off against Captain Phasma of the First Order. Captain Phasma or Finn can be unlocked via in-game credits that week. Whatever faction completes the most challenges will get a reward, which will be a special crate of high powered upgrades for Finn or Captain Phasma.
Included in The Last Jedi Season are new locations and vehicles. Some of those maps will be new locations and cinematic content from The Last Jedi.
Starfigher Assault Map of D'qar
Tallie Lintra's RZ-2 A-wing
Poe Dameron's T-70 X-wing (new upgrades)
Not only is the multiplayer getting updates, but we will also be getting story DLC!
Iden Versio returns. In Star Wars™ Battlefront™ II Resurrection, you'll join Commander Iden Versio during the days of the First Order's rise to power. This all new chapter of Star Wars™ Battlefront™ II's single-player story mode will be available December 13.
EA also announced a road-map of content drops for the month of December.
For more Star Wars Battlefront II information, you can see some of the hero reveals here.
The following two tabs change content below.
Mulehorn117
Founder and Podcast Host
at
Mulehorn Gaming & Analog Assault Podcast
Wade, also known in the gaming world as Mulehorn117. Founder of MHG, Podcast Host for Analog Assault Podcast, and Part of theSHED team on Mixer.
Latest posts by Mulehorn117 (see all)