Nintendo has been out of the eyes of the hardcore gamer for years with the shovel ware captain that was the Wii and the poor sales of the WiiU. But, with the launch of the Nintendo Switch, Nintendo is making its way back into the spotlight. With so much focus around the Switch and all of its upcoming releases, here's a new weekly newsletter brought to you by Mulehorn Gaming all about Nintendo news from the week. Here's your Ninten-News 9-25-17.
News:
9-13-17 Nintendo Direct
Just a week and a half ago, Nintendo held a long Nintendo Direct with a huge amount of announcements for both the 3DS and the Switch. We've got an article breaking down the whole presentation which you can find here.
Hackers find Hidden NES Game
On Saturday 9-17, the group of data miners from SwitchBrew.org discovered a system file in the Nintendo Switch named "flog." Later, it was discovered that this was a Joy-Con enabled version of the 1984 NES game, Golf. According to SwitchBrew.org posters "Yellows8" and "Pixelpar," they aren't completely sure what exactly triggers the game to launch as of yet.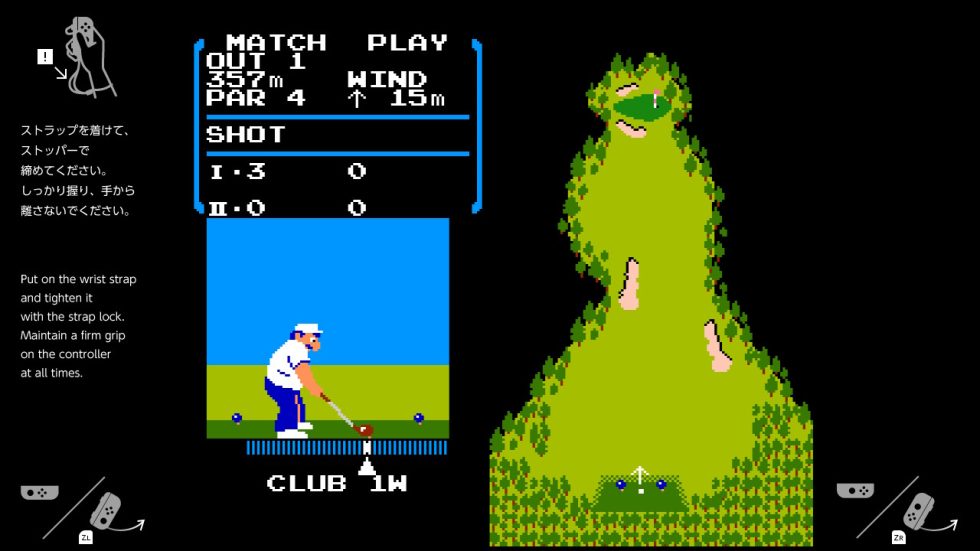 Award Winning Horror Game coming to the Switch
Aspyr Media announced early last week that their award winning psychological horror game Layers of Fear would be coming to the Nintendo Switch in a special Layers of Fear Legacy edition. The Legacy edition will include the full game as well as the Inheritance DLC. Winner of the Best Art Award 2016 (Pixel Heaven), Best Indie Game 2016 (PC Guru Magazine) and Best Horror Game 2016 (Windows Central) along with high scores from a number of other publishers, this is a big win for the Nintendo Switch and puts some more cracks in the "Nintendo is a kids console" mentality. No release date has been confirmed as of yet.
Indie Co-Op Game to hit Nintendo eShop
Another hit Indie game is coming to the Nintendo Switch. Asteroid Base's Lovers in a Dangerous Spacetime is coming to the Nintendo Switch on October 3rd. The space manning cooperative game is a great addition to the Switch. The portability of the system adds to the social aspect when you can just hand someone a Joy-Con wherever you go.
Netflix App Rumor for the Switch
Earlier this week, rumors were circulating that a Netflix Customer Service rep was saying that the Netflix app for the Nintendo Switch was "locked and loaded," but they are just waiting for Nintendo's approval. With this being a rumor, and having no official statement from Nintendo, this news may just stay this way.
SNES Classic Stock Increases and the Return of the NES Classic
Nintendo recently announced that, due to the high demand for their mini retro consoles, they would increase production of the SNES Classic for its launch on September 29th. With that announcement they also stated that they would resume production of the NES Classic for Summer 2018. Keep your eyes peeled for each at your local retailer.
New Fire Emblem Warriors Trailer
Nintendo released a new trailer this week for their upcoming Muso style game, Fire Emblem Warriors. In the trailer we get a look at some more of the playable heroes available in the game as well as a little bit of what the story for the Campaign might be. Look for this in stores on October 20th.
Super Mario Run Update
Nintendo's first full mobile game, "Super Mario Run" has a big update coming on September 29th. The update will include a new playable character, new mode, and a new world to play through. The new mode is called Remix 10 where 10 random sections of the game are spliced together for a new challenge. As you complete Remix 10 levels, players will be rewarded with the chance to rescue Princess Daisy, as in doing so will make her a playable character in the game. World Star is the new world being added, bringing nine new levels, new enemies, and gameplay mechanics to challenge returning players.
Releases:
Nintendo Switch Releases
Arcade Archives: Mario Bros. (Digital Only) – Sept. 27th
INVERSUS Deluxe (Digital Only) – Sept. 28th
Conga Master Party! (Digital Only) – Sept. 28th
FIFA 18 – Sept 29th
One Piece: Unlimited World Red – Deluxe – Sept. 29th
Nintendo 3Ds Releases
Yo-kai Watch 2: Psychic Specters – Sept. 29th
The following two tabs change content below.
Derek Sherman
Nerdy husband and father of two, Derek has been playing video games and reading comics since he was a wee lad. Derek is also the host of the Halftone Hero Podcast and long-time loyal Nintendo fan.
Latest posts by Derek Sherman (see all)